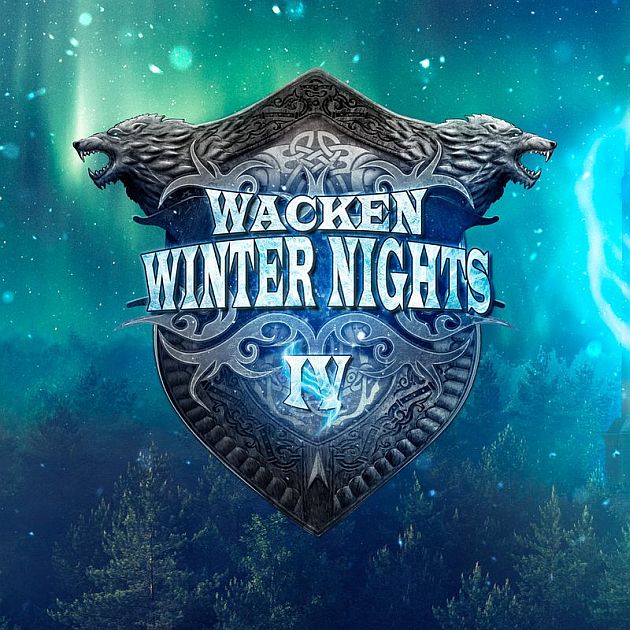 The severe weather continues in Wacken and now has an impact on the Wacken Winter Nights planned for this weekend. With great regret promoters are forced to cancel this year's edition of Wacken Winter Nights due to the extraordinary weather conditions with persistent extreme winds. They understand and share your huge disappointment. Despite the bad circumstances the entire team worked day and night to let the festival take place and to give you a great experience. However, the safety of the festival is always top priority, so they are forced to take this step.
The fourth edition of the beautiful winter festival in Wacken will therefore take place in February 2021. The winter storm of the last few days with extreme gusts of wind has been a major obstacle to the construction work since the weekend. In particular, the construction of the main stage and the tent cannot continue for the foreseeable future without endangering the safety of the crew. To make matters worse, another serious storm is expected for Saturday evening. In close coordination with the authorities, promoters are therefore forced to cancel this year's Wacken Winter Nights - unfortunately their responsibility for fans, bands, crew and exhibitors does not allow them to make any other decision.
Besides this sad news for everyone involved, there is also good news: Tickets already purchased in advance will remain valid for the next Wacken Winter Nights in February 2021. As additional compensation for ticket holders, in cooperation with Förde Show Concept they invite you to the Felsenburg Festival 2020 (taking place in the Kalkberg Arena in Bad Segeberg) FOR FREE! Bands like SALTATIO MORTIS, FEUERSCHWANZ and others will perform at this event on May 2nd, 2020. Ticket owners will receive information about all further procedures in the near future. If you do not want to take part in the Wacken Winter Nights 2021 and the Felsenburg Festival 2020, you can return your tickets to the relevant ticket agencies.
Source: Press Release