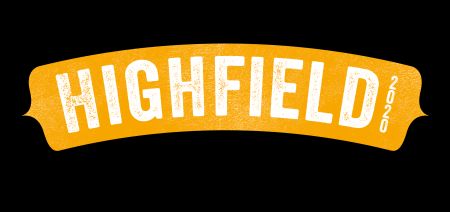 The Highfield has another headliner: The Nu Metal icons by LIMP BIZKIT give one of their legendary shows at Lake Störmthal. Together with many other acts, they complete the line-up of the Highfield Festival from August 14th to 16th, 2020 in Großpösna near Leipzig.
Since the band was founded in 1994, Fred Durst has had the ambition to do things fundamentally differently. In fact, constant change and the consequent breaking up of musical customs are the only constants in the work of the five thoroughbred musicians from Jacksonville - in addition to their international success, of course, which could be measured in impressive numbers and awards. But that was never the sole focus: creating new things, connecting genres that had never been heard before, giving unforgettable live shows and, above all, taking a stand on important topics - LIMP BIZKIT have been rightly so successful for more than 25 years.
MADSEN have also made a name for themselves as innovators right from the start. Celebrated as a hope of German Indie Rock right after it was founded, they have long been at the top. SUM 41 have also been at the forefront for a long time: Even after over 15 million albums sold worldwide, they are far from finished. With TWO DOOR CINEMA CLUB from Ireland, another Indie Rock band comes with a lighthouse position: With electro pop influences, the trio provides a special sound that delights fans all over the world, especially live.
ESKIMO CALLBOY also weave electronic influences into their music, which is, however, much harder. Their mix of Metal Core and Techno works excellently and has given their shows a special reputation for really not leaving anyone cold. That can also be said about BAD RELIGION, which have been successful for a whopping 40 years. They did not lose the kinetic energy of their Punk Rock during this time; instead, the formation from Los Angeles always brings new hymns to the scene. The ANTILOPEN GANG was celebrated for their latest release 'Abbruch Abbruch' - understandable, because Koljah, Panik Panzer and Danger Dan are some of the few artists who can combine witty messages with carefree escalation. PASCOW also know exactly what they stand for: melodic and aggressive Punk Rock meets texts in their music that are surprisingly lyrical.
With FRANK CARTER & THE RATTLESNAKES, LAGWAGON, THE BOUNCING SOULS and 100 KILO HERZ, other Punk greats have been confirmed. HEISSKALT, THE HUNNA, KAFVKA and CLEOPATRICK also bring their guitars, while GROßSTADTGEFLÜSTER, YOU ME AT SIX, MOOP MAMA, and PROVINZ show how effortlessly they combine different influences to create something new.
The line-up of the Highfield 2020 is now complete. The last price level with EUR 159.00 comes into force on March 5th at 12 noon. Information and tickets at highfield.de.
Full line-up overview

Deichkind | Limp Bizkit | Beatsteaks | Bring Me The Horizon | Kontra K | Clueso | Sido | Madsen | Sum 41 | RIN | Kummer | Two Door Cinema Club | Eskimo Callboy | Giant Rooks | Bad Religion | Leoniden | Juju | Wanda | Callejon | Ferdinand and Left Boy | Frittenbude | Antilopen Gang | Turbostaat | Pascow | Grossstadtgeflüster | You Me At Six | Betontod | Frank Carter & The Rattlesnakes | Fever 333 | Nura | Lagwagon | Moop Mama | Heisskalt | Zebrahead | The Hunna | Provinz | The Bouncing Souls | Blond | Kafvka | Cleopatrick | 100 Kilo Herz
Tickets for the Highfield festival from August 14 to 16, 2020 are available until Thursday, March 5, for EUR 139.00 inclusive presale fee. Then, the last price level for EUR 159.00 becomes effective. Get your tickets online via highfield.de or by phone at +49 (0) 1806 –853 555 (20 cents/call, mobile max. 60 cents/call).
Source: Press Release