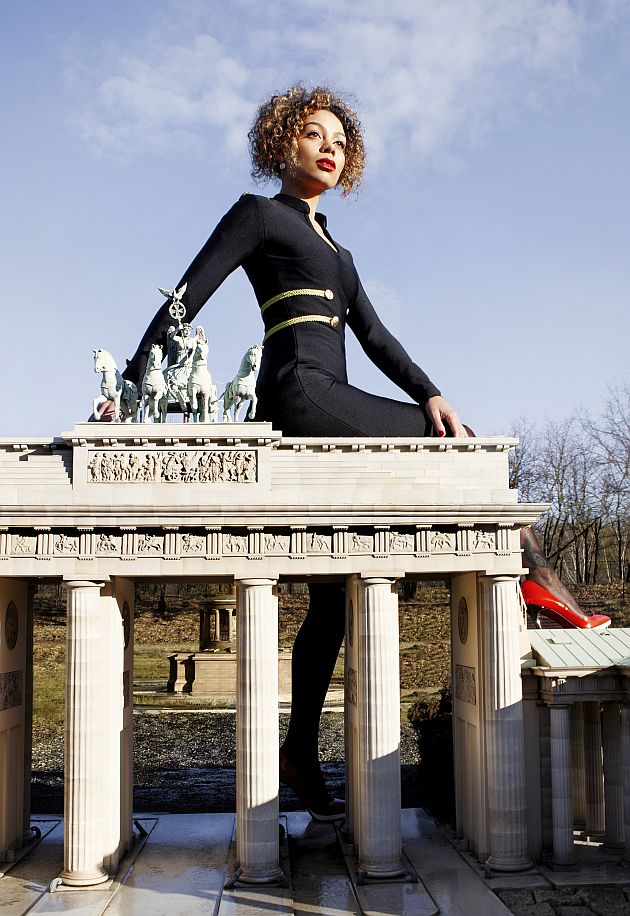 JADU has been hitting artistically hard notes since last year. After the album 'Nachrichten vom Feind' was released in early 2019, the Berlin-based band released their new single 'Auf Drei' on January 31. Once again, the successful producer Olsen Involtini (i.e. SEEED, PETER FOX, RAMMSTEIN) has participated in the song. Just a few days after the release of the single, the artist went on a European tour as a special guest of LINDEMANN. In autumn she comes back for some club shows.
In her music, the metropolitan cleverly intertwines social criticism and martial style figures, Dream Pop and subtle eroticism. "Coming into play through the fight" is a phrase that is known primarily from football. Elegance is not meant here, but rather those allegedly German virtues: bloodstains, self-abandonment, the goal is the way. Hence a coordinate system in which the sporting competition is synonymous with war. 'Nachrichten vom Feind', the debut album by the Berlin singer and songwriter JADU, has everything and nothing in common with this level of interpretation.
Last but not least, the songs on this album tell of the struggles that JADU fought on a personal and artistic level. The singer uses military metaphors and martial style figures, but her music also lives from doubts, a virtuoso game of antagonisms, from dark eroticism and the lust for the abyss. In this way, JADU impressively condenses supposed opposites into Rock music that has not yet been heard in this form before. The new single 'Auf Drei' is a good example of this, a tightrope walk on the abysses of female lust. Commuting in the amicable interplay of power and control, between tenderness & violence. And ultimately the compensation of the irrepressible desire for love, which is in pain Is found.
JADU will be seen live several times this year:
31 May - Leipzig, Wave Gotik Treffen
26 Jul - Cologne, Amphi Festival
08 Aug - Eschwege, Open Flair Festival
05 Sep - Vienna, Szene
11 Sep - London, The Underworld
10 Oct - Aarshot, Porta Nigra Festival
23 Oct - Münster, Sputnik Café
30 Oct - Oberhausen, Kulturtempel
07 Nov - Basel, Parterre One
13 Nov - Rostock, MAU
14 Nov - Zwickau, Club Seilerstraße
27 Nov - Hanover, Subkultur
Agency:
www.protain.de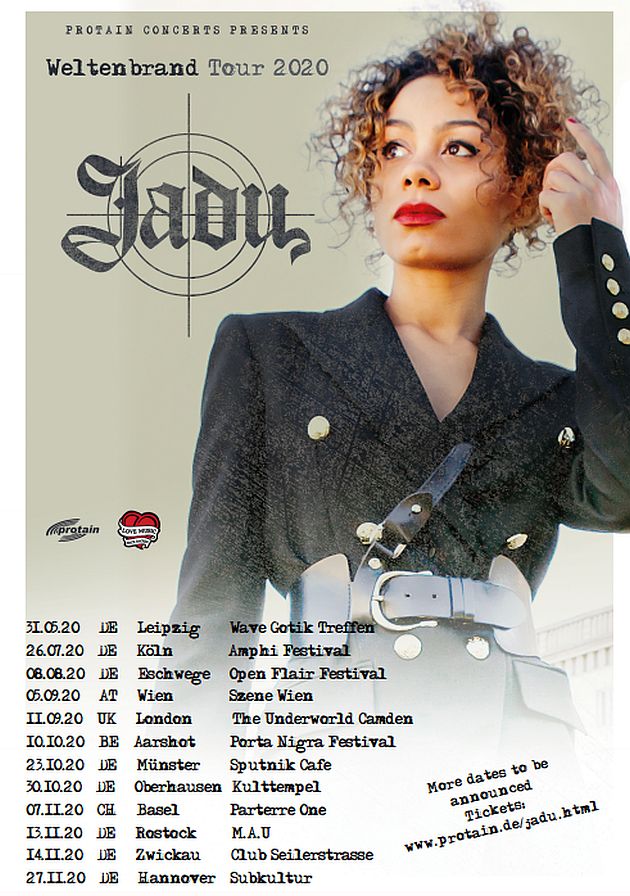 Source: Press Release