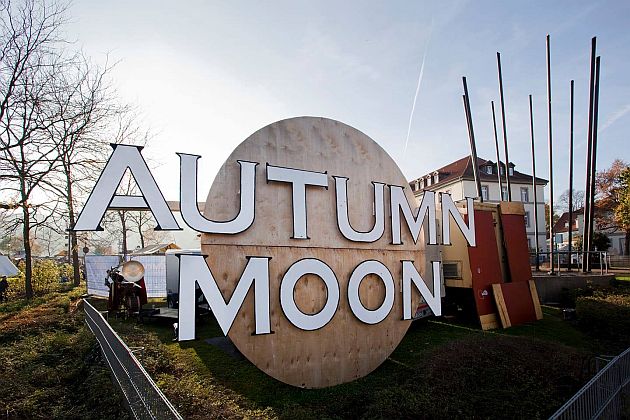 You may have already read it on social networks. The AUTMUMN MOON 2020 will also be cancelled this year for known Covid-19 reasons. We are very sad that the wonderful festival on the Weser cannot take place in 2020, but we are all the more looking forward to 2021. The date for the sixth Autumn Moon Festival is 29th to 31st October 2021. Here is the official statement from the organizers:
"Dear Autumn Moon fans & friends,
finally we can give you an update regarding the developments of the Autumn Moon Festival 2020. In these glaring times, it was very difficult for us to plan the Autumn Moon Festival. We set the final decision today as the deadline because we don't want a possible delay that could result in any extra costs e.g. due to hotel booking etc. As was foreseeable after the last decision by the federal government and the federal states, we will move the 6th Autumn Moon from 2020 to 29 - 31 October 2021. Again, on Halloween, like we started five years ago.
Why do we have no other option but to reschedule the event?
The current rule would be that an indoor event in October 2020 would mean that all visitors (250 visitors per venue) should watch the concerts while sitting and keep a minimum distance of 1.5 meters, and wear a face mask in the venues. That means a distance of 1.5 meters in the hall, in line at the counter, in front of the toilets, in the ship, at the counter in the Sumpfblume... Likewise, all technicians, bar staff, artists on stage and in the backstage would have to wear a mask and keep the minimum distance.
With these hygiene and safety requirements to be taken into account, we cannot imagine celebrating a festival with you that will be as unforgettable and atmospherically unique as the Autumn Moon as we all know and love it. In addition, we would have to reduce the number of visitors to 1,000 to ensure that there is enough space for every guest and that everyone gets a seat if a band plays in all 4 venues at the same time.
As you will notice by yourself, this is impossible to put into practice. Firstly, we cannot choose who is allowed to come and who is not: we want to have all of you with us! Secondly, you all know that the Autumn Moon still needs its growth to survive financially. An event with more editions, more effort, safety and cleaning precautions and fewer visitors would be the absolute financial end - and would not be the Autumn Moon Festival we stand for.
Furthermore: the health of all guests and employees is important to us and we also do not want to contribute to the fact that an increase in the new infection rate is noticeable in autumn. Organizing an indoor event during these times would be a risk for us and our society, which we cannot and do not want to take at the moment.
As already mentioned, we make this decision so early that you don't incur any additional costs for the cancellation of the accommodations. A rebooking to 2021 is possible without any additional costs, as the Hamelin hotels have assured us. Please ask there, there was a deadline for the first hotels until June 30th. Other hotels offer the opportunity to cancel or rebook free of charge until the end of July or even mid-September. Nevertheless, Hameln is always worth a trip and hotels and restaurateurs are happy to see you even without a festival!
The tickets remain valid for the Autumn Moon 2021. We are planning the previously announced line-up for 2021, plus of course many new surprises!
You support us very much and give us courage to continue if you keep your tickets and are there next year. Especially in these times, your sign is very important to us. If that's not possible for you, please write to us! The thanks for the Autumn Moon Startnext campaign of the Kulturschock art and culture association, which relate directly to the Autumn Moon Festival (e.g. Backstage Tour) will of course remain valid for the upcoming edition in 2021.
In the end, we hope for your understanding, your support and look forward to seeing you again next year!"
Source: Press Release