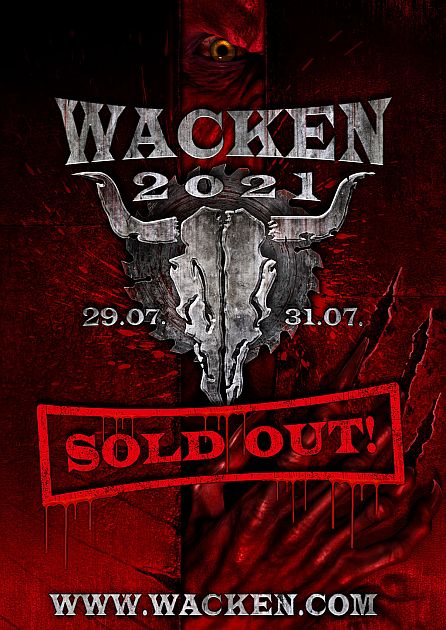 Dear Metalheads, with Wacken World Wide just around the corner, we have another announcement to make today: Wacken Open Air 2021 is sold out. Promoters would like to express our deepest gratitude for the incredible support you are showing them in these tough times. The planning reliability and capacity to act your actions are offering them is one aspect they have to thank you for, the other one is the moral support this gives to the whole team. Thanks to you they know that the show will go on, that they are part of a huge family and that Metal will continue to have a home in Wacken.
Said gratitude is deepened since they know that many of you have to deal with their own hardships like dismissals, short-time work and lacking job opportunities. Promoters are humbled by the fact that over 90% of you have decided to exchange their W:O:A 2020 tickets for W:O:A 2021 with the remaining ones being sold this quickly. You can be sure that they will give their very best to turn W:O:A 2021 into an unforgettable experience! Furthermore, quite a few ticket owners have decided to donate their ticket to another Metalhead instead of exchanging it for 2021 or requesting refunds. Promoters are blown away by this solidarity shown amongst each other. These Solidarity Tickets will be given out in the next weeks.
Who will play W:O:A 2021? The first bands for the next edition will be announced coming Saturday, just as tradition demands. Until then please be welcome to Wacken World Wide livestream on wacken-world-wide.com as often as possible.
Source: Press Release