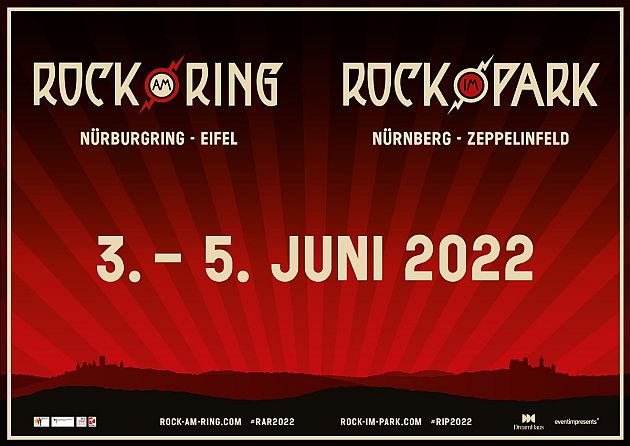 With a heavy heart we have to announce today that Rock am Ring and Rock im Park 2021 will have to be cancelled due to Covid-19, just like last year. We understand that you are very disappointed with this - because we and promoters feel the same way. But against the background of the still uncertain infection situation and the extension of the "epidemic situation with national consequences" by the Bundestag until at least the end of June, festivals of this magnitude are simply not feasible in the near future.
Even though promoters wanted so much to get together with you this year in the Eifel or in Nuremberg, to meet old and new friends, to watch concerts, to dance and to celebrate together, they now had to realize that this is unfortunately not possible . Your health and the health of the service providers and artists are top priority. Promoters thank you from the bottom of their hearts for your patience and trust. Let's keep the spirit of the festivals alive together and now look with confidence and anticipation to 2022, when Rock am Ring and Rock im Park will return as strong as ever from June 3rd to 5th.
In a few weeks promoters will go live with an online platform with which you can easily swap your tickets for 2022 tickets, just like last year. After this exchange phase, they will allow everyone who wants to return their tickets to receive a ticket refund. They ask for your understanding that this will take some time to process. You can also read more information soon in the FAQs on our website. At the same time, we will of course share news about confirmed bands for the next year with you in good time and on an ongoing basis. So, you can relax and choose one of the options. Stay tuned for updates.
Source: Press Release