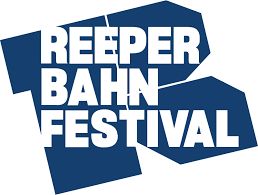 After almost 1.5 years in a state of emergency, the collective fatigue when it comes to purely digital gatherings, whether for meetings or cultural enjoyment, can be felt everywhere. The longing for a form of normality that finally enables real contacts again grows all the more. Thanks to low incidences, ongoing vaccination campaigns and numerous test options, this prospect is currently within reach - and thus allows culture to return to the stage. These are good prerequisites that make us confident that the Reeperbahn Festival, with its 16th edition, will also represent a further step in terms of approaching normality.
From September 22nd to 25th, St. Pauli will once again be transformed into the epicentre of the music world, where music fans and trade visitors alike will get their money's worth. The usual diverse range of live concerts presents newcomers and established acts in around 35 venues (including three open-air stages), while the conference participants are finally back live on site this year after the purely digital implementation in 2020 welcome. Of course, all of this is done in close coordination with the responsible authorities and in accordance with the regulations in force in September. More precise details on the specific status of the planning will be announced here in the coming months.
But not only fans, trade visitors and festival organizers are thirsty for face-to-face encounters - countless artists are also looking forward to finally getting in touch with their audience live again:
"I think I echo a similar sentiment as my fellow artists that having to be without live music for the better part of two years was incredibly challenging on every level. But more than anything it was the loss of the special energy that only happens when you have people together experiencing something unique. Having played Reeperbahn Festival before, and having an absolute blast, there is something so energetic and fun and different about it that it feels so right to be the moment when I get to return to performing. Hard to even describe how much I'm looking forward to it." - William Fitzsimmons
The 16th Reeperbahn Festival will open with the Reeperbahn Festival Opening on Wednesday, September 22nd, in the Stage Operettenhaus. For the one-hour opening show with high-class live acts as well as keynotes and talks on industry-relevant and socio-political topics, prominent guests from culture and politics are expected again. On the festival Saturday, September 25, the jury around President Tony Visconti in the St. Pauli Theater will choose the winner of the ANCHOR - Reeperbahn Festival International Music Award. This year's edition of the Reeperbahn Festival will be accompanied by the media partners ARTE Concert and NDR.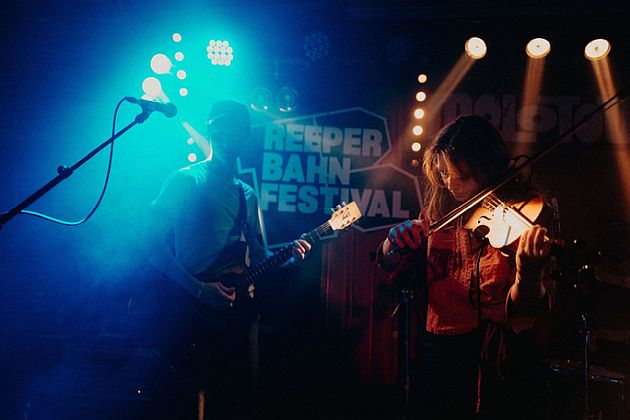 Music program

Also this year the focus of this year's live offer is on a broad representation of mainly European acts and artists. The highlights so far in 2021 include rappers Mavi Phoenix (AUT), Goldroger (DEU), Indie Electronics Weval II (NLD), Pop act ILIRA (CHE), songwriters Antje Schomaker (DEU), Dillon (DEU) / BRA) and William Fitzsimmons (USA), the Retro Rock institution Kadavar (DEU) and Indie Pop bands such as JEREMIAS (DEU) and Die Höchste Eisenbahn (DEU). The overview of all previously confirmed live acts can be found here: https://www.reeperbahnfestival.com/de/festival/programm/sor/alpha/vie/gallery/cat/16.
The around 35 venues include the ARTE Concert Stage in the Festival Village on Heiligengeistfeld, the Spielbude and the N-JOY Reeperbus on Spielbudenplatz, three open-air stages. Another venue is the Elbphilharmonie, where five concerts take place. On Friday, September 24th, RY X (AUS) and the ANCHOR winners 2020 ÄTNA x NDR Bigband (DEU) will play, while there on Saturday, September 25th, Alice Phoebe Lou (ZAF), Niklas Paschburg (DEU) and RY X (OFF) will occur again. All information about access authorizations for this year's concerts in the Elbphilharmonie can be found here: https://www.reeperbahnfestival.com/de/reeperbahnfestival/elbphilharmonie.
"My first Reeperbahn Festival experience was in the Jazz Cafe playing to a handful of people. I was amazed by the energy of the city and the different concerts we stumbled on. It felt like I was finally dipping into the music scene of Europe and that I was a part of something exciting. 7 years later, much deeper into my musical life, I feel honoured to be playing in the epic Elbphilharmonie. It gives me the feeling that all of these years of working hard as an independent artist have paid off, and it's the perfect opportunity to put on a unique show with more instruments and different arrangements to mark this special occasion." - Alice Phoebe Lou
Reeperbahn Festival conference program

The conference program of the Reeperbahn Festival combines the best of the real and digital world with this year's offer in terms of the music industry as well as the intersections with neighbouring industries such as film, games and advertising: All trade visitors present have the opportunity to meet their pent-up demand in terms of exchange, networking and business live on site at around 100 sessions with 300 speakers as well as numerous partner events in the venues around the Reeperbahn that lead to networking sessions , meetings or showcases. formats like the Helga! Festival Award and the VIA - VUT Indie Awards return as live events.
Those who cannot arrive in person have the option of connecting to the digital conference platform and either following the entire program of sessions live in the stream or calling it up on demand afterwards. In addition, the digital platform offers all delegates the opportunity to use the numerous chats, meeting and networking options for virtual networking. Confirmed speakers of this year's Reeperbahn Festival conference program so far include Jack Conte (CEO Patreon, USA), pianist and composer Hauschka (DEU), Yasmina Banaszczuk (Head of Content Programming TikTok DACH, DEU), Michael Krause (General Manager Europe Spotify, DEU) and Vanessa Cutraro (Booking Agent Buback Tonträger, DEU). An overview of all previous program items and participating speakers can be found here: https://www.reeperbahnfestival.com/de/konferenz/programm
Digital Festival Experience

The public Reeperbahn Festival streaming platform will once again provide program content for livestream or video-on-demand. These include, among other things, work performances, the ANCHOR nominee and child prodigies - German Music Talent concerts as well as the recordings of the ARTE Concert Stage and much more. This offer is rounded off by the diverse art, film and word program that takes place in the Festival Village, selected movie theatres and reading stages. Even if it's still a few months away and until then we have to jointly make every effort to keep the infection process under control, the prospect of a Reeperbahn Festival 2021 in an almost old form inspires us enormously. We ask all fans, musicians and trade visitors to act carefully and responsibly, so that we can soon enjoy music together again without any worries!
Picture by Christoph Eisenmenger
Source: Press Release