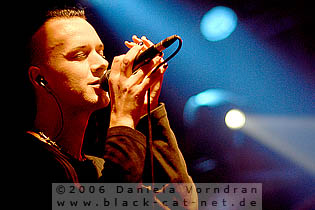 Hello!
On Sep 21 Zeraphine will play at the Gothic Festival at Club SPL in Ingolstadt (Ger). More information at
www.spl-treff.de
. Next Friday, Sep 07, Sven will be DJing at in Leipzig.
And, there is another MySpace Account named "svenflame" whose owner pretends to be Sven. Please notice that it's a FAKE and you're NOT talking to Sven via this MySpace account!!!
Very best wishes,
Zeraphine
Source: Newsletter