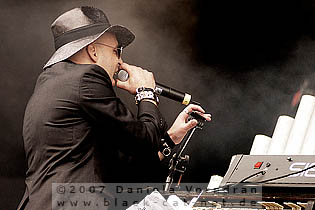 LOLA ANGST are starting their next offensive.
THe preparations for the the ballet spectacle "SCHWARZWALD" on 4.10.2008 in Berlin are getting into top gear. The pre-sale for the event just started. Those who want to get a ticket, should buy one over the bands homepage or here
www.adolfoshellbar.com
. The band wont play any small club gigs til the end of 2008 . So the spectacle with 12 Ballerinas, a fire spitting organ , a LOLA ANGST concert and a big Aftershow Party will be one of the highlights 2008 . Finally the band will have the chance to play a show without compromises - without having to take care of stage sizes or legal requirements..
If you are not living in Berlin , the band will care personally for your accomodation , or they will find you a cheap place to sleep for that weekend.
Source: Newsletter