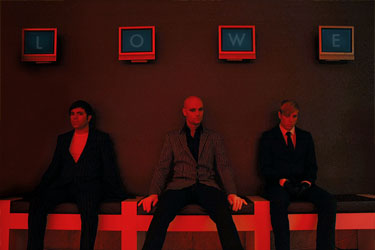 LOWE ON TOUR IN EASTERN EUROPE!

The Swedish band Lowe will go on tour to Russia April 6-11 to play live in Moscow, Cerepovec, Vologda and S:t Petersburg. Then they will continue on to Stettin and Warzaw in Poland, where their debutalbum "Tenant" and the two first singles "The Vanishing" and "Ahead of Our Time" are on high rotation on radio and TV. This spring Lowe will be released in Russia, GAS and BeNeLux.

Lowe was, as the only band, nominated in three categories at Scandinavian Alternative Music Awards 2005 and won the prize for "Best Newcomer". Lowe's music can be described as emotional pop, contrived with electronic elements. The band has been compared to such artists as New Order, Depeche Mode, Keane and A-ha.