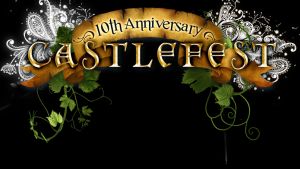 Keukenhof, Lisse, Netherlands
1st to 3rd August 2014
Castlefest 2014

The most colourful festival in the world takes place every year at the first weekend of August in Lisse, Netherlands. Not only all the bands, the stages and numerous offerings make this festival unique but the visitors themselves conduce to the big success of it. Once you have visited it, you will always come again. Thus the former insider's tip became a rendezvous point for visitors from all over the world in order to enjoy a peaceful and wonderful weekend. Last year 28,000 people visited the CASTLEFEST. Most of them appeared in extraordinary and fanciful costumes but even without being dressed- up you are very welcome.
This year is the 10th anniversary of the CASTLEFEST and this occasion should be celebrated properly of course.
Music: There are 4 different stages for the music genres: Pagan, Folk, Medieval, Balkan Beats, Electro, Metal and a stage for Newcomer. For more information please visit our webpage.
Pagan Village: Workshops, information about all pagan topics, rituals. Meeting like- minded people.
Medieval Village: Around the Folk stage there is the historical camp, market stalls and lots of food offerings
Larp Village: A place especially organised for and from the Larp role playing gamers.
Game's tent: A huge 12x22 m with a gigantic selection of board games, manuals, etc..
Writers tent: A big 10x15 m tent where you meet popular authors, have the chance to get autographs, workshops are offered and you can buy books of course, too.
Lifestyle market: Offers for tattoos, dreadlocks and massages.
Kingdom for children: A special place with many diverse offers for kids, a campfire hearth to cook meals for them, baby change unit.
Big market place: With 130 market stalls: clothes, arts, games, books and everything that is interesting for the friends of the pagan, folk, fantasy and medieval scene.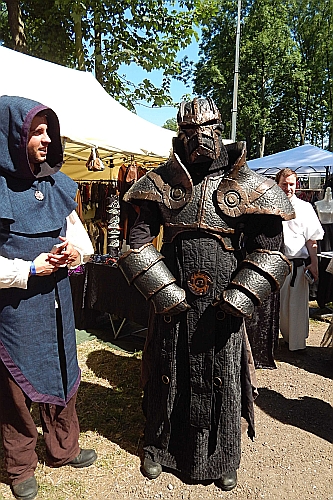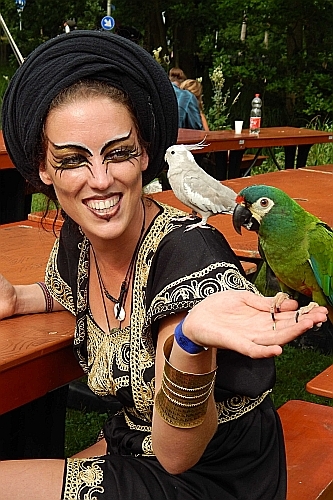 Line- up
FINVARRA, DIKANDA, AMMA, TRANSSYLVANIANS, THE ROYAL SPUDS, IRFAN, VIC ANSELMO, BALL NOIR, TROLSKA POLSKA, COPPELIUS, WARDRUNA, LA HORDE, ARSYNJE, ORFEO
The venue is the beautiful area of the Keukenhof -which means kitchen garden – situated in Lisse which is located in the south of the Netherlands about 40 km from Amsterdam and roundabout 20 minutes travel by car to Nordwijk if you want to go to the sea.
As the name of the festival implies there is a little castle in the venue with barns and other little houses situated in a big park with a forest, too, in an area of 0.32 square kilometres with 15 km of footpaths. There is of course a camping area close to the venue.
More information can be found on the webpage and the social network:
Webseite Castlefest
Facebook Castlefest