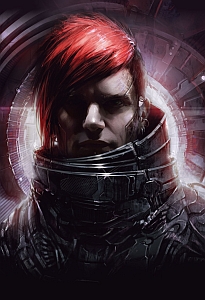 Detroit-based electronic rock mastermindCelldweller has released "New Elysium," the first single off of End of an Empire (Chapter 04: Death) via
Bloody-Disgusting
. The song features Celldweller at the pinnacle of his career—mixing modular electronics with pounding metal guitar riffs. The song highlights the artist's strength's in both the electronic and metal music world.
Death is the final chapter installment of the four-part End of an Empire series. The full-length LP, which will feature two additional songs yet to be released, is due out later this year. Instead of releasing End of an Empire in a traditional format, Celldweller has released the album in chapters to give fans a better insight to the world he is building with his music.
Watch the "New Elysium" lyric video:
https://youtu.be/OBspxpQLfl4
For Death, Celldweller'scollaborated with the finest producers and artists to deliver unique and gripping remixes for the record's tracks. Appearing on the release includes Zardonic, Drumcorps, The Algorithm andRhys Fulber.
Not familiar with Celldweller?The Detroit-based artist, who also co-founded and owns his own record label, FiXT, has written music for an array of films, television shows, and video games such as: The X-Men Trilogy, Iron Man 3, Spider Man 2 & 3, Dead Rising 2, Assassin's Creed II, and more. He's charted on Billboard the last 2 years, peaking at #15 on the Electronic chart. His music has been streamed over 100 million times across various platforms and his latest single, "New Elysium" is a must-listen cross-genre explosion.
Source: Press Release