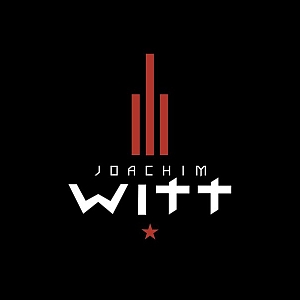 Joachim Witt is productively as always. After his album 'Neumond', released in April 2014 and followed by an extensive tour, he will present his new work 'ICH' in this year's August already. Although the forerunner releases 'Neumond' and 'DOM', both reaching Top 10 of the German charts, were developed in collaboration with producers like Martin Engler (Mono Inc.) and Mirko Schaffer (Die Ärzte), Joachim Witt is solely responsible for song writing an production on 'ICH'.
Joachim Witt wanted to experience what would be created by his very own power and energy without being influenced by producers. Conclusively the new album 'ICH' offers exactly the sound wished by the fans: experimental sounds meeting Pop, guitars and electronic. Above all the remarkable chants of Joachim Witt resonate. "An album for old souls!", you could possibly think while listening to the new composition. And of course there are manifold expectations on 'ICH'. Friends of 'Neumond' wished for something similar, lovers of 'Bayreuth' wanted the Neue-Deutsche-Härte-Witt and maybe all the others expected something in-between. But what came out? Nothing like that but the best of it all.
You must be a reflective man full of experiences to not just follow this album but to resonate to it and feel preserved by many songs. It's a critical album. A present to German music scene by this fact. But it is not only socio-critical but human-, morale- and soul-critical. And it is true and honest – as the singer himself. Perhaps the Witt finding in melodies and texts seems to be a bit bowed and knotted, but always unbroken. He shows off worldly-wise but not without the willingness to resist. Joachim Witt gives his audience an album full of wisdom. He is no denouncer, no provocateur, no rebel. He is ICH, Witt. He widely opens himself and welcomes his listeners' opening as well. This is almost a musical catharsis. In fact this album is that good. At least to those who know a lot about themselves.
Who owns scarfs from fights of the past will appreciate the harmful realizations on this album. Witt is able to sting. His musical needles stick intensively where your pain is deep and petrified. And then begin to heal unexpected by some time. Witt is laying his hands – and where his listener allows this tangency it becomes clear: you are not alone with your pain and anger, your disappointments and sorrow. There is always hope inside of you. Do not despair, there is sense in all things. Although this could sound trivial for the young ones – grown up listeners will appreciate this musical gift.
It is not an album for people. But for old souls.
Tracklist

01. Über das Meer
02. Was soll ich dir sagen
03. Warten auf Wunder
04. Bitte geh mir aus dem Weg
05. Hände Hoch
06. Lagerfeuer
07. Wieviel mal noch
08. Tod oder Leben
09. 1971 oder Ein Mädchen aus Amerika
10. Es wirbeln die Äste...
11. Alles was ich bin
12. Olé (Klub)
13. Nachtflug
After the release of 'ICH' Joachim Witt will tour throughout Germany. He will present his wide spectrum of work with all the stuff his fans want to hear from him. Under the motto "Hände hoch"(hands up) Joachim Witt and his band can be experienced live here:
Joachim Witt – "Hände hoch" Tour 2015

08.10.2015 Hannover – Musikzentrum
09.10.2015 Wilhelmshaven – Pumpwerk
10.10.2015 Hamburg – Knust*
15.10.2015 Bochum – Matrix
16.10.2015 Erfurt – HSD
17.10.2015 Dresden – Beatpol
18.10.2015 Frankfurt – Batschkapp
29.10.2015 Berlin – C-Club*
30.10.2015 Leipzig – Stadtbad*
Support: Down Below and Leichtmatrose*
JOACHIM WITT pre-order 'Ich' (album) as Limited Fan Box:
www.amazon.de/dp/B011NI4PAS