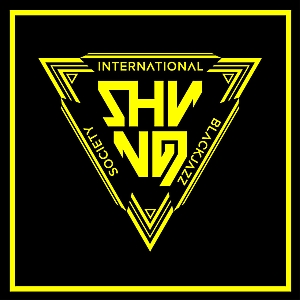 Norwegian Blackjazz band Shining have disclosed that 'International Blackjazz Society' will be the title of their upcoming full-length album, due out on October 16th. 'International Blackjazz Society' is the band's first release through Spinefarm Records, with whom they have signed a worldwide deal. Just as Venom created 'Black Metal' in the early '80s, so Shining can proudly put their name to 'Blackjazz' – also the title of their 2010 album, a Top 10 record in Norway. Following 'Blackjazz' came the excellent 'One One One' (2013), and now it's time for studio album number seven; as with 'Blackjazz' & 'One One One', 'International Blackjazz Society' has been mixed by Sean Beavan (Depeche Mode, A Perfect Circle, Slayer etc.), and mastered in Los Angeles by Tom Baker (Nine Inch Nails, Deftones, Beastie Boys etc.).
See Shining perform 'The Last Stand' Live in Studio here:
https://youtu.be/xwDJEsZyc_c
'The Last Stand' is available for instant download upon digital pre-order of 'International Blackjazz Society'. Pre-order Shining's new album 'International Blackjazz Society' here now:
https://store.universalmusic.com/spinefarm/shining/
. Also available: Official merch bundles offering CD, vinyl, T-shirt & patch options.
In addition to this, Shining have announced a headline European tour, taking in 15 countries, set to take place in Oct/Nov this year.
Tourdates
28/10 – Gothenburg, Fangelset (SE)
29/10 – Copenhagen, Lille Vega (DK)
30/10 – Hamburg, Überjazz (DE)
31/10 – Dresden, Groovestation (DE)
01/11 – Krakow, Fabryka (PL)
02/11 – Warsaw, Hydrozagadka (PL)
03/11 – Wroclaw, Liverpool Club (PL)
04/11 – Prague, Lucerna Music Bar (CZ)
05/11 – Vienna, Viper Room (AT)
06/11 – Budapest, A38 (HU)
07/11 – Ljubljana, Kino Siska (SI)
08/11 – Bologna, Locomotiv (IT)
09/11 – Milan, Lo-Fi (IT)
10/11 – Winterthur, Salzhaus (CH)
12/11 – Luxembourg, Sonic Visions (LU)
13/11 – Frankfurt, Nachtleben (DE)
14/11 – Stuttgart, Keller Klub (DE)
15/11 – Utrecht, Tivoli de Helling (NL)
16/11 – Bochum, Matrix (DE)
17/11 – Brussels, Rotonde Botanique (BE)
18/11 – Paris, Divan Du Monde (FR)
19/11 – London, Underworld (UK)
20/11 – Glasgow, Ivory Blacks (UK)
21/11 – Milton Keynes, Craufurd Arms (UK)
22/11 – Manchester, Sound Control (UK)
About Shining
The brainchild of multi-instrumentalist, vocalist & songwriter Jørgen Munkeby, Norwegian band Shining have been breaking down musical barriers for the past 15 years, mixing progressive, technical metal, jazz, avant-garde and experimental sounds with cutting-edge visuals and blazing live performances. Along the way, Munkeby (skilled saxophonist & guitarist, a graduate of the Norwegian Academy of Music) has released a number of Shining albums, collected awards, toured with the likes of Dillinger Escape Plan &Devin Townsend, and effectively forged a whole new musical genre.
Source: Press Release