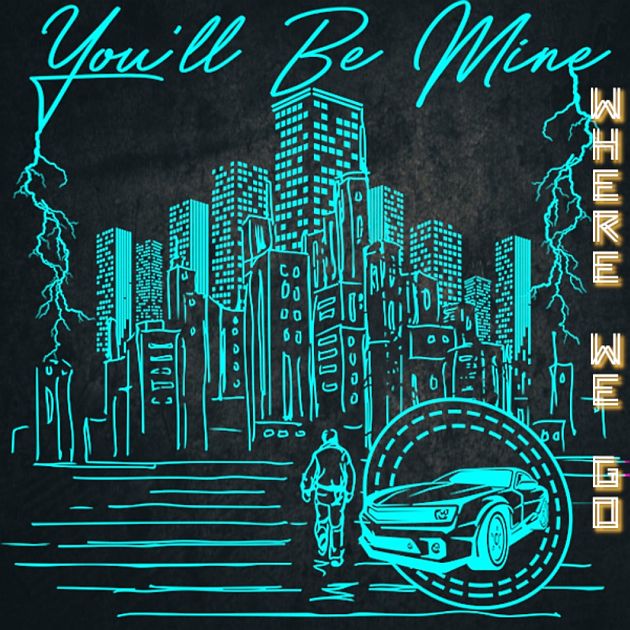 When it comes to Sylt, most will think of "bling bling", masses of tourists, and have-been celebrities, who live here in their country estates. But that there is something like the reinvention of Rock music at the idyllic North Sea island is new to most people. At the most northern point of Germany, the quartet YOU'LL BE MINE created a very exceptional mixture of hammering Hard Rock and club-compatible Electro that is already well-known all over Schleswig-Holstein. On November 22, 2019, the single 'Where We Go' was released, and the album 'Dreamer's Diner' follows on March 20, 2020!
Innovation and intensive live shows produced the highly regarded Henner Krogh advancement award for singer Tom Schwichtenberg, guitarist Kim Reichhart, drummer Pavel Stanev, and bassist Martin Oswald. The four musicians call their Crossover sound plain and simple "Modern Electro Rock" - and whish nothing less than a revolution. "Our music is our attitude: We want to show, that things, that look like they do not belong together, I the end belong together - in a very harmonic way", says singer Schwichtenberg. "The Metal scene is like a sworn family, and also EDM is about the mass that becomes one while partying. Normally, both groups have nothing to do with each other. We from YOU'LL BE MINE want to bring people together from different genres and celebrate a big fest!"
Integration dressed as a big party! It's not uncommon that Stanev drums like a devil, and it sounds like his acoustic drum creates dance beats, and the two metres tall Schwichtenberg shouts every line like a statement to the audience. They conquered Northern Germany – now it's time to do it with the rest of the country. The quartet hits a nerve, so the project could work: the somehow forgotten, stereotypical province comes out as art lab of young people. "Most people left the island after school and head to the mainland. We want to show, that Sylt has more to offer than just tourism clichés. The soul of the island is alive!" Behind their forward-looking sound between hard guitar riffs and pop synths, there is quite a political attitude: society is made in the provinces, and society always is Crossover.
It's unsurprising, that there is grassroots democracy inside rehearsal room and recording studio of the band members: all four are equally involved with the creative process, write songs, lyrics, and arrangements. Result is the Pitchback Studios produced debut album 'Dreamer's Diner' with eight songs about pleasure, displacement, and change. Sometimes, in the middle of a song, the language changes between German and English, and it's because language should not be a barrier, and all the more not a box to stick people into.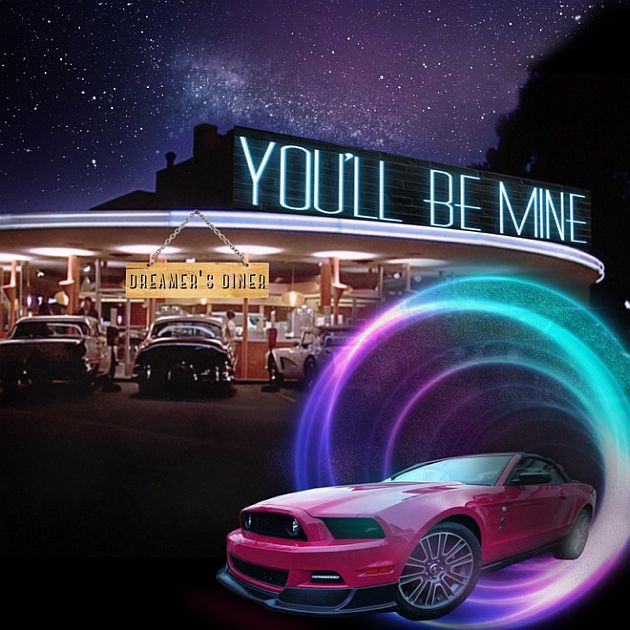 The album cover definitely is of cult potential: In front of a US American retro Diner's, a pink Mustang in 'Stranger Things' design arrives out of a light tunnel. "For us, it was about to show, that the car may come from the past or from the future. I am a fan of DEPECHE MODE, Kim likes Metal and Hip-Hop, Tom likes Rock'n'Roll of the 70s - we are four universes, that create one new dimension", says drummer Stanev, who worked with Dave Bascombe in London before, who did records for TEARS FOR FEARS, GENESIS, or SUEDE.
Finally, for the four friends, it's about getting people out of there comfort zone, where music is stunted to an expecting background noise. With 'Marschieren', the band expresses the following: "Das Fundament ist tief gesetzt, die Mauern ragen hoch. Über den Schatten dieser Stadt, der Richtung Himmel zog." YOU'LL BE MINE build bridges - and let it look like something very easy.
Instagram: www.instagram.com/youll_be_mine_official
Facebook: www.facebook.com/youllbemineofficial
"The young guys from Sylt clarify, that they earned to receive this year's Henner Krogh advancement award: by now, there is extensive dancing and partying in front of the stage." (Sylter Rundschau)
"The current award winners inspire with an intensive live show and a passionate, melodic and rocking sound." (Lokalportal Sylt)
Source: Press Release