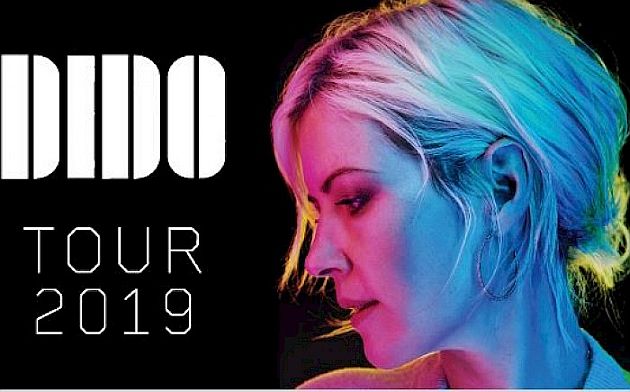 Laeiszhalle, Hamburg, Germany
16th May 2019
Dido - "Still On My Mind" Tour 2019

DIDO is back with her 5th album, 'Still On my Mind', and after 15 years there is also finally a chance to experience her. With the album 'No Angel' from 2000 DIDO conquered the music world in no time. Representing strength and softness in her voice and whole appearance at the same time, DIDO is creating music that touches from head to toes.
In 2019 there are two tour legs in Germany so far: five dates in May - including Munich, Frankfurt, Berlin, Düsseldorf and of course Hamburg. More dates have just been added in November - Leipzig, Stuttgart and Hanover.
The new album 'Still On My Mind' - released on 8th March 2019 - combines Electro and Dance music with Folk, Hip-Hop and more influences and so offers a wide range of experiences to the listener. Along with the new songs, also the greatest hits like 'Life For Rent', 'Thank You' or 'White Flag' will be presented life for sure. The Laeiszhalle in Hamburg where the concert will take place on 16th May offers the fitting atmosphere and acoustic to enjoy the strong & soft voice and music to the fullest.
Additional Concert Info

Doors: tba
Start: 21:00
Tickets: sold-out
Info: https://www.livenation.de/artist/dido-tickets?omq=dido
Artists: https://www.didomusic.com / https://www.facebook.com/dido/
More on
Dido