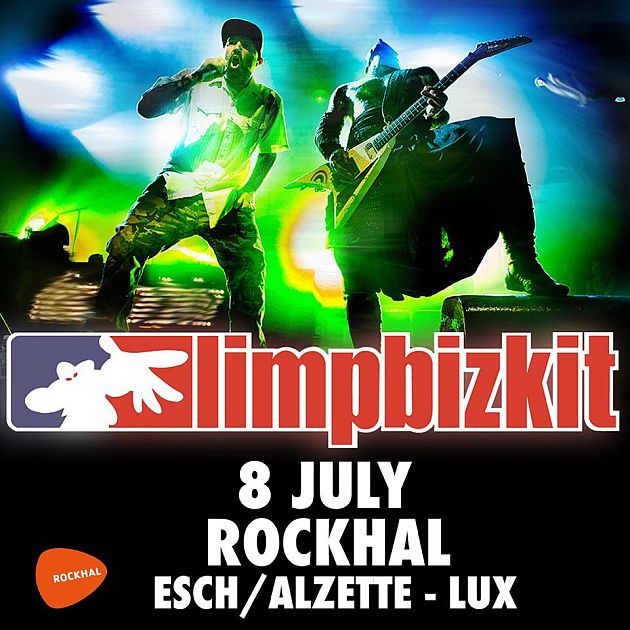 Rockhal, Esch sur Alzette, Luxembourg
8th July 2019
Limp Bizkit

Still one of the most fun and entertaining live bands from America. After 22 years and going stronger than ever, LIMP BIZKIT will carry their Rap-Rock torch loud and proud to Europe in July 2019. The crossover rockers from Florida will stop again in the Grand Duchy.
The men around Fred Durst, the alternately rapping and screaming front man with the Mickey Mouse voice, have been in their prime for a long time. But every budding rocker, who didn't grow up behind the moon at the end of the nineties, remembers the noisy style mix of LIMP BIZKIT, who hammered his ear into songs like 'Take a Look Around', 'Rollin' and 'My Way'.
Even though they no longer play a role in the charts, the band's live performance is still convincing more than 20 years after the release of their first album. Hardcore fans of the band can see this for themselves once again on 8 July 2019: Fred Durst and his colleagues will perform again at the Rockhal in Esch sur Alzette. You are not going to want to miss these special appearances!
Additional Concert Info

Doors: 19:00
Start: 20:00
Information: https://www.rockhal.lu/events-tickets/rock-pop/show/detail/limp-bizkit-1/
Facebook Event: https://www.facebook.com/events/337930917034661/
More on
Limp Bizkit