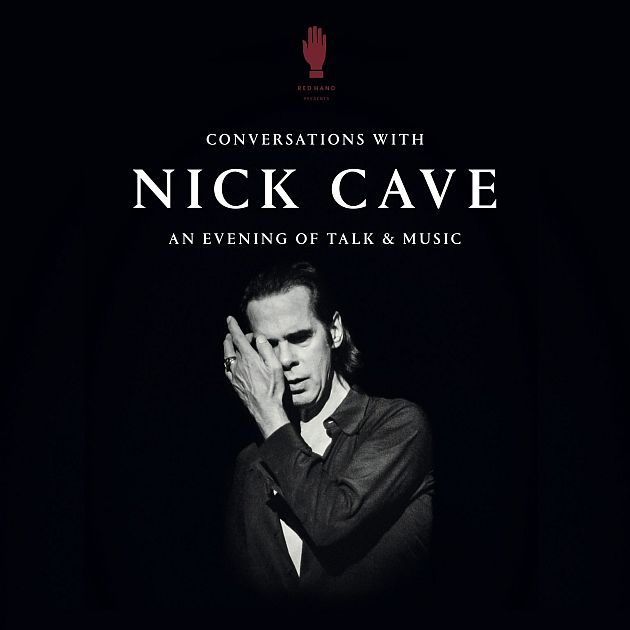 Following to the sold-out tour in spring, NICK CAVE brings his unique concept "Conversations with Nick Cave" back to Europe. Ticket sale for the shows in Germany, the Netherlands, and Belgium starts on Friday, September 6, at 11:00 a.m. After sold-out shows in Australia and New Zealand at the beginning of this year, and after a sold-out North America tour, which starts next months, Nick Cave comes back to Europe in January 2020. On several evenings, he sits on stage, answer questions from the audience, and sings some of his songs playing piano by himself.
Cave himself describes the concept as "Exercise on connectivity", and so no topic is spared, and the audience is encouraged, to be courageous, confrontational, and fearless. The connection between Cave and his audience always was open and intensive; but was intensified during his last shows with the BAD SEEDS. This was the inspiration for these unconventional and unique evenings, which all are improvised and happen without hosting.
"I thought that a direct conversation with the audience might be valuable - in the recent live shows we have all shown a kind of willingness to open up." - Nick Cave
CONVERSATIONS WITH NICK CAVE - An Evening of Talk and Music - German Dates

Jan 20, 2020 Baden-Baden – Festspielhaus
Jan 21, 2020 Wiesbaden – Kurhaus
Jan 23, 2020 Essen – Colosseum
Jan 25, 2020 Bremen – Die Glocke
Ticket sale starts on Friday, September 6, at 11:00 a.m. at nickcave.com and
eventim.de
. Ticket price is EUR 45.00.
"Watching a legend in command of an audience, never quite knowing what would happen next, was a genuine thrill." - Sydney Morning Herald
"Between stark, gorgeous performances of key songs like 'Skeleton Tree', 'The Mercy Seat' and 'God Is In The House', Cave was wry, genial and funny as hell." - Billboard
"Spiky, funny, beautiful evening with a genuine one-off." - Daily Telegraph
"This is a striking turnaround when you're used to seeing icons in all their bombast and mythos. Here, you are getting them unmediated by journalists, you are getting them in an unfiltered and unedited form, you are getting them in a human state without the guise of stardom in full-force." – Stereogum