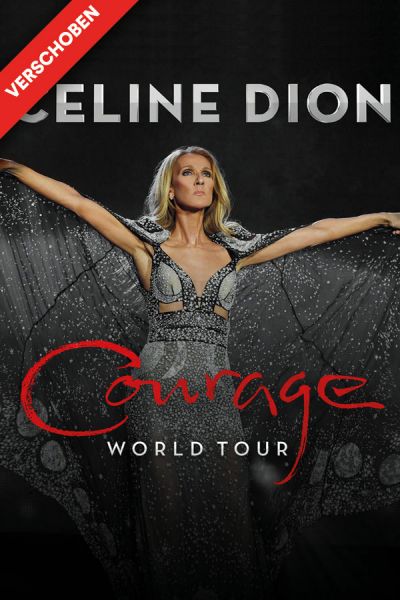 New dates for the postponed CELINE DION concerts 2020: The superstar will be performing live in Germany in May and June 2021.
The catch-up dates for the concerts of CELINE DION in Germany, which have been postponed due to Corona virus requirements, have been fixed: the artist announced today that the European part of her "Courage World Tour" will continue next year and the five concerts in this country will take place in May and June 2021.
"I really hoped to be back on stage this year, but nothing is more important than everyone's health and safety," said Celine Dion. "The whole world has gone through such difficult times during this pandemic - and my sympathy goes to all who have suffered. I am sure that we will eventually get through it and make up for lost time. I miss it on the Stand on stage and can't wait to sing with all of you again. Stay healthy... see you soon!"
All tickets purchased for the original concert dates in 2020 remain valid for the new dates in 2021. Ticket holders who bought their concert tickets before March 8, 2020 and who cannot attend the new concert date have the option in accordance with the federal government's regulations to convert their ticket into a voucher. The usual exchange and refund rules apply to tickets purchased after March 8, 2020.
The new concert dates for CELINE DION's "Courage World Tour" tour in Germany in 2021 are:
May 18, 2021 Munich - Olympiahalle // postponed from June 17, 2020
May 19, 2021 Berlin - Mercedes-Benz Arena // postponed from July 22, 2020 from the Waldbühne
May 31, 2021 Hamburg - Barclaycard Arena // postponed from June 22, 2020
02.06.2021 Cologne - LANXESS arena // postponed from June 21, 2020
04.06.2021 Mannheim - SAP Arena // postponed from June 19, 2020