The underground itself is always focussed on the new, the unique, the original sound. From black romantics, pounding industrial beats to thundering metal guitars: it all happened first in the underground. With 45 acts in a three day period Summer Darkness offers a cross section of today's underground styles.
Summer Darkness's three main pillars are metal, medieval and cyber. With headline acts like Therion and Epica the heavy guitars can be found with metal. Dulce Liquido, Suicide Commando and Cruxshadows operate under the cyber banner with mechanical beats and dark electronics. And last but not least the frail beauty of medieval and neofolk can be found in QNTAL and GEFON, or with Estampie's special opening concert at the Dom church.
Multi facetted as it is, the underground can not be reduced to genres alone. Therefore Summer Darkness 2005 offers a selection of acts who cross over boundaries. These 'very special guests' aren't strictly metal or cyber, but sound rather different or manage to bring several genres together in an exhilarating mix. Top acts include Gothiminster and The Birthday Massacre.
In celebrating the underground, a true party is called for. That's why this year's edition of Summer Darkness features the RAUW dance night on Saturday. DJ's Joost van Bellen and Radioslave will spin a special gothic and dark electro set and the special highlight of the evening will be the show by T. Raumschmiere and band LIVE. Pure electro anarchy with a true punk drive will bring Tivoli to a state of euphoric ecstasy.
Apart from the big names Summer Darkness 2005 showcases up and coming talent its three main genres. Also there's a special stage at the EKKO venue on Sunday. Music magazine for Dutch pop music FRET presents its 'FRET's Sounds of the Underground' programme. No less than six acts are being offered the opportunity to present themselves to the audience before PanicDHH and More Machine Than Man close the evening. Thus the latest additions to the underground can be found with EKKO and FRET.
Summer Darkness 2005 not only features the best in underground music but will also present a gothic market at the Dom square, a gothic picnic in one of the city parks and boats will ferry festival goers from one venue to the other through the city's canals.
Tickets are available at Ticketmaster and through the 151 larger post offices and GWK's. All prizes without Ticketmaster costs.
Pigeonholing artists and their output into genres can be all too easy. There will always be artist who cross boundaries and strive for crossovers. Summer Darkness 2005 features a host of acts who deliberately mix elements from different genres to create their own niche; these are the 'very special guests' at Summer Darkness.
Household name and gothic forefront band Gothminister can be found smack in the middle of metal and cyber, whilst The Birthday Massacre plays a special blend of post-retro dark wave (combined with a fantastic live performance!). From Cold Meat Industry's label roster Olen'k will come to present Summer Darkness with their original mix of cold wave, folk and electronics.
The Dutch band Fertile Reality kicks off the festival at EKKO with true dark romantic post punk. And last but not least a dance party can not be absent at this festival. Anarcho electropunker T. Raumschmiere and his band will bring the RAUW @ Summer Darkness dance night edition to a euphoric climax using RAUW's motto: "One Style = No Style".
'Gothic Electronic Anthems' is the title of one of Gothminister's albums. And exactly this style of dark electronic music has brought the group tremendous successes in Germany. Gothminister managed to further develop their sound and switched their focal point to dark electronic metal with the introduction of heavy guitars into their music, complete with orchestrations full of bombast. Gothminister is no band for the small stage, expect a grand theatrical show and a lot of bold gestures. Right in the middle of cyber and metal!
For more than ten years German electro goth band Diary of Dreams have been releasing records. Is it an enigmatic solo project of mastermind Adrain Hates, or is this a real band? Having been raised on classical music Hates stated out on classical guitar and piano. Both instruments still play a large role in Diary of Dreams next to the constant drive for originality and perfectionism in Hates' mind. A large catalogue of releases shows a red thread of sinister moods, German dystopia, rock guitars and off-centre beats, without Teutonic marching tempos. Diary of Dreams's form of electro gothic even bears some resemblance to New Order and Tones on Tail, but with a heavy dark wave inclination. This is for the special moments of after hours dancing.
After decades of hard labour in the underground scene metal has been coming into the spotlights the last couple of years. Even more so: female fronted metal bands can even be found in the charts in The Netherlands and other parts of Europe. Gothic metal is the banner under which these bands are often so easily gathered. However you'd be hard pressed to find true gothic sentiments and spirit with most of the highly popular acts. That's why Summer Darkness 2005 digs deep into the underworld and presents the heavy duty metal bands from the realms of real darkness and black romantics.
A balanced line up offers a mix featuring grand masters of gothic metal Therion as well as top class act like Epica and Penumbra. Dutch metal is represented by Asrai, Autumn and Nemesea, whilst The Old Dead Tree from France brings its very own, original and distinctive metal sound to Summer Darkness. Metal @ Summer Darkness is where you can rejoice in the reign of heavy guitars, dreamlike female vocals and broad symphonic arrangements, with a veil of fantasy, wave and the deepest grunts.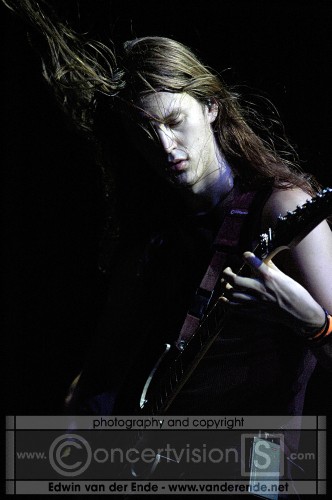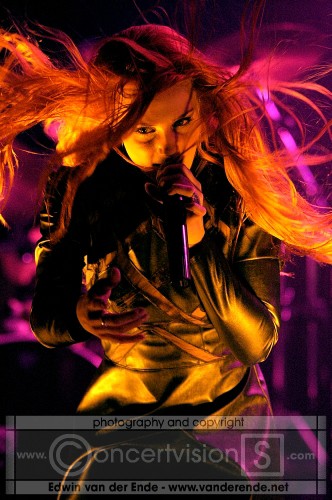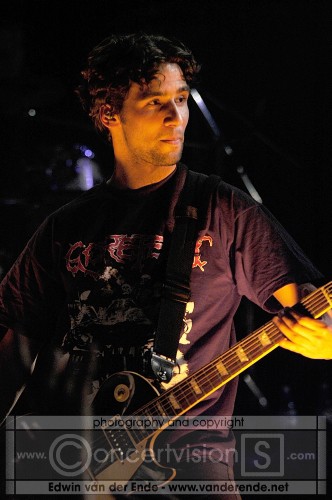 Crossing over en through genres is one of the main focal point for Dutch metal band Autumn. Strong, grooving riffs lay the foundation for a form of metal in which we hear doom, folk, nu-metal and even pop or classical music. Although Autumn is a female fronted metal band, singer Nienke de Jong's vocal cords are quite something else when compared to the prevalent female metal vocals. De Jong's powerful rock voice – without too many high pitched, multi octave pitch bends – fits in perfectly with the moody dark melodic vibe of Autumn's music. Lyrically mysticism, spirituality and witchcraft are at the forefront. With Autumn Summer Darkness 2005 presents a female fronted metal act which is quite something different altogether.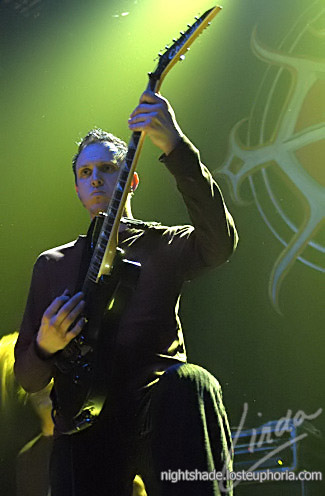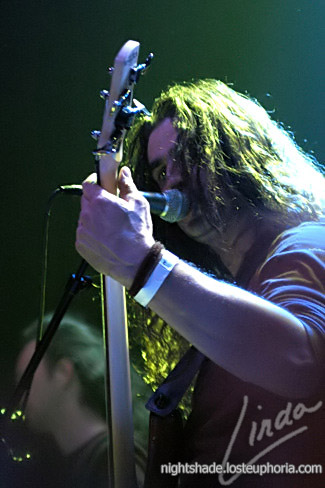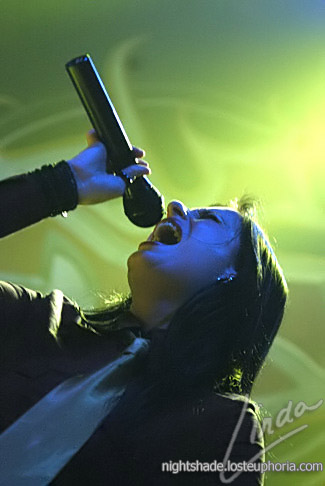 Since its conception in 1997 The Old Dead Tree as been the odd one out in contemporary metal's underground. Extreme metal, sinister (prog)rock and pop are thrown into a melting pot with quite remarkable (grunt)vocals. The Old Dead Tree joined tours with Epica, Katatonia and Opeth; a very diverse group of bands. Equally varied is The Old Dead Tree's band sound. One might even say a band like TOOL could be heard. No easy act to pigeon hole, this French doom/death/prog/wave/gothic metal band. Highly original and truly special, ready to surprise a lot of people at Summer Darkness!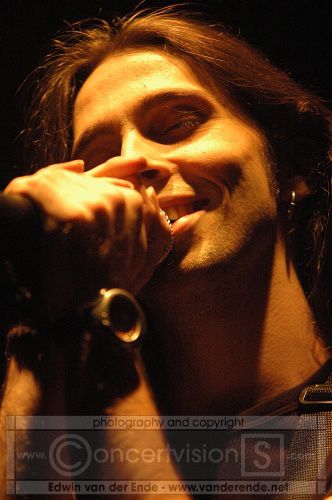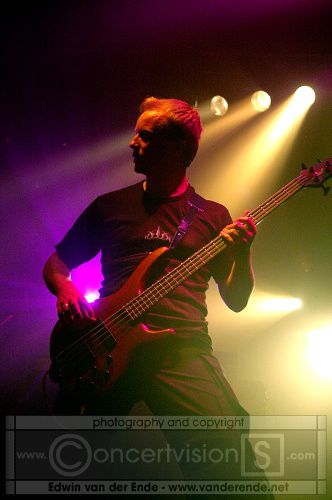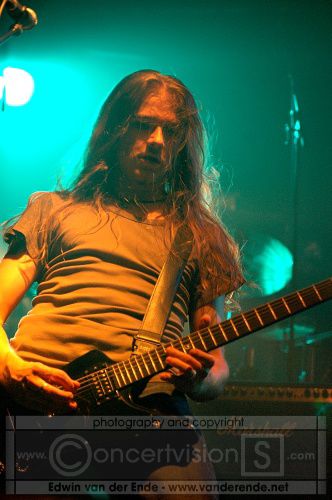 Symphonic metal and Finland could be considered to be best of friends. From these Northern parts of Europe, close to the arctic circle Sonata Arctica delivers its strong heavy metal. No grunts here, but high and clear vocals over fast and furious heavy metal with lots of keyboards. This band has played with Rhapsody, Alice Cooper and Dio. And with its Finnish power metal mash-up of Malmsteen guitars, Stratovarius and Children of Bodom Summer Darkness' metal section present a rather special metal band with neoclassical, melodic speed metal.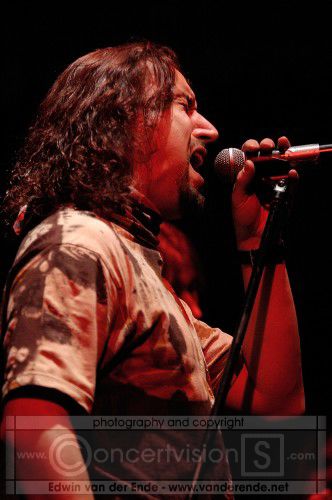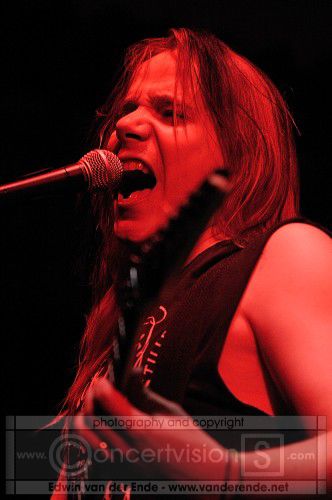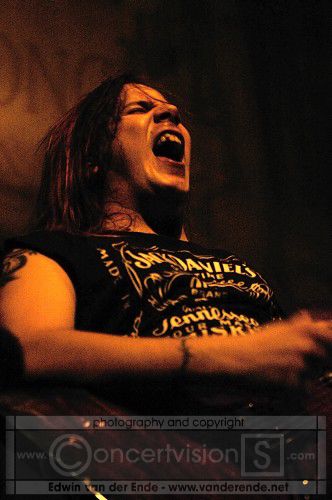 For the most-southern part of The Netherlands (the province of Limburg) hails Morning. A young metal bands that chooses not to follow in the footsteps of After Forever or Epica, but tries their hand at dream metal. Reminding us of The Gathering moody pop, progressive rock and heavy fantasy metal are mixed to a potent cocktail. With singer Saskia van Heugten's rock voice (think Autumn) it won't be long before Morning manages to claim a spot of its very own in the diverse gothic metal underground.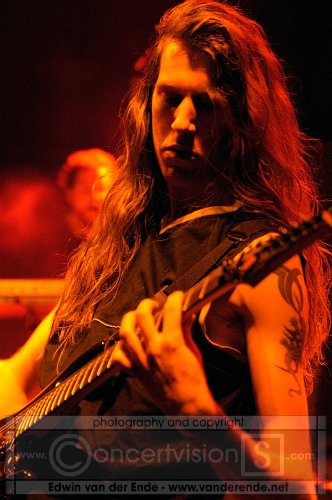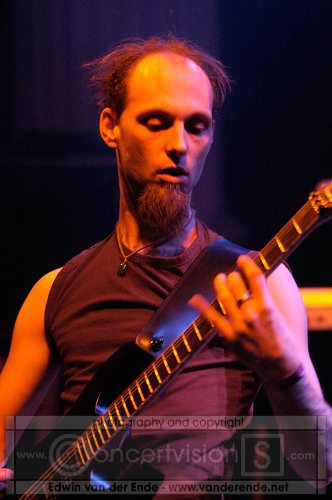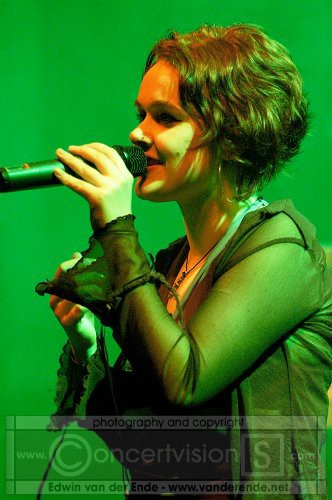 With his groundbreaking movie 'Metropolis' German filmmaker Fritz Lang presented the world with a prototype image of the classic cybertron look: hand labour being made redundant by emerging machinery. A theme which, after the German interbellum with its decadence and transsexuality below a thin layer of cool emotional veneer, reappeared in the literary works of writer William Gibson. His cyberpunk novels marry punk sentiments to futuristic visions of man-machine interactions. In today's world – with machines running an ever-growing part of our daily life – the development from Lang to Gibson and further on into the present and future has not lost its urgence and appeal. Industrial music or cyber is the soundtrack to these themes, the musical exponent of this historical thread.
Industrial music has two different faces. On both sides of the Atlantic two totally different images of industrial emerge. The American variant – stemming from labels such as Nettwerk and WaxTraxx – counts acts like Skinny Puppy and Frontline Assembly amongst its forbearers and pairs distorted beats with metal distortion from heavy guitars. A genre which has also lead to noise and overwhelming sound terror from the likes of for example Throbbing Gristle. Not exactly the most danceable music.
In Europe on the other hand, industrial took a turn to a more accessible sound, even made for dancing. With the emergence of the techno-scene, punk's DIY feeling blossomed again and industrial music started to fill the void where punk had failed. I.e.: presenting a valuable and true counterbalance weight to pop music in way which is constantly evolving, changing and full of subdivisions and subgenres.
Under its cyber banner Summer Darkness 2005 has put together a line-up of both side of this equation. Machinelike, distorted beats, noise terror, shocking live shows and danceable monotonous machinery, or dark trance and ambient. But whatever the name or label, still there's one main objective which is to make people dance to these harsh and futuristic apocalytpic atmospheres and beats. And trust us: people will detach themselves from every day's reality and loose themselves to trancelike dancing with the examples of cyber's finest!
For more than ten years, Belgium's Johan van Roy's Suicide Commando bears the dark electro heritage of acts like DAF, Front 242 and Skinny Puppy. Aggressive, highly danceable EBM with electro sequencers and distorted vocals has made Suicide Commando one of underground's most loved acts. Bombast, extreme power and a critical view of today's society: Suicide Commando is sure to bring a spectacular cyber gothic performance!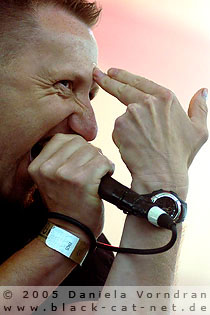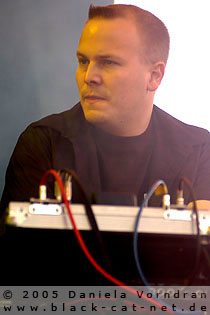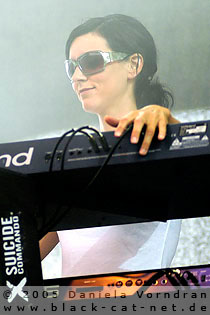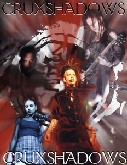 MEDIEVAL/FOLK @ SUMMER DARKNESS
Hildegard von Bingen, Gregorian chants and mediavel instruments; together and combined with pagan religious symbolism and modern sound from contemporary music and synthesizers this is where a find Summer Darkness 2005's Medieval/Folk section. Acoustic dark folk, original mediavel compositions with a twist and electronics, but firmly rooted in a long forgone past: veils of mist surround the romantics of QNTAL, Estampie and GEFJON.
Special music deserves a special location. Therefore Estampie will open Summer Darkness 2005 with a free and open to everyone show at the Domkerk. Here the solemn beauty of their crossover medieval music will blossom to the fullest. GEFJON will play two sets on Saturday in the beautiful Janskerk which was host to some of Summer Darkness 2004's most memorable highlights when Faun and Omnina performed there. A feat GEFJON will certainly repeat this year!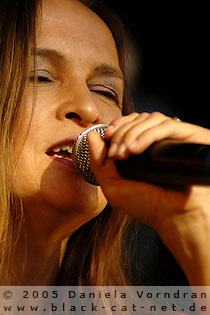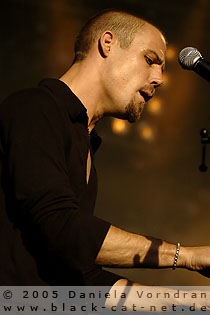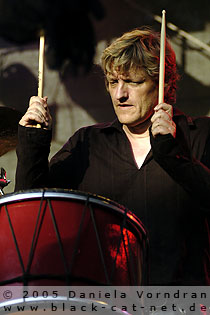 Like with QNTAL, Estampie's roots can be traced back to medieval times. This group – also from Germany – mixes this 'old music' with elements from modern day music. Minimal, pop and non-European folk are forged into a blend with true medieval compositions. In Estampie's crossover this music yet again shows its force and beauty. Featuring members Michael Popp and Syrah from QNTAL.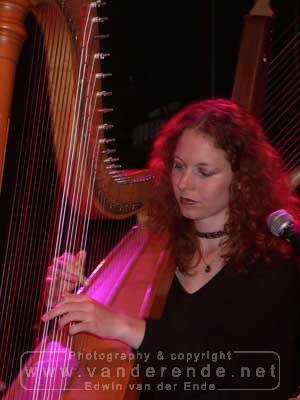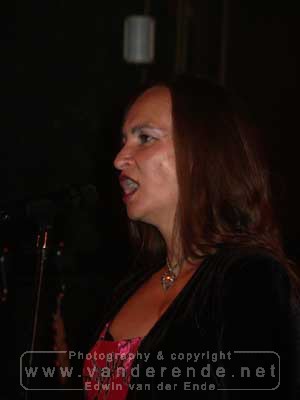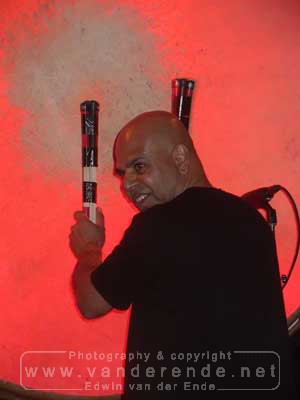 MORE MACHINE THAN MAN – PANIC DHH