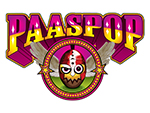 Schijndel, The Netherlands
29th to 31st March 2013
PAASPOP Festival 2013

Paaspop ("easterpop") is the usual opener of the festival season in the Netherlands. Each year, they manage to provide a balanced and varied program of known and unknown national and international acts. Over 175 bands and acts from a big variety of musical genres will be rocking, jazzing, and dancing your socks of in three days' time. The festival has been extended to several days over the years and the number of acts and stages is still growing.


A few names in the line-up absolutely stick out. With Gojira, Grimskunk, Kvelertak, Shadows fall, Peter Pan Speedrock, Death Angel and Testament, those not too fond of house and hip-hop are definitely taken care of with brutal guitars and heavy drums. And with Skunk Anansie, the festival got their hands on one of the biggest UK rock bands. Just recently, Dutch gothic metal pride Epica has also been added to the program. Furthermore, besides rock and metal, jazz and blues lovers will also be satisfied with names like Julian Sas and Beth hart on the list. And even more bands will be announced in the upcoming weeks, but thus far, the program is probably already worth buying your tickets. The bands have already been scheduled per day in the program and there are several opportunities for one or multiple-day tickets.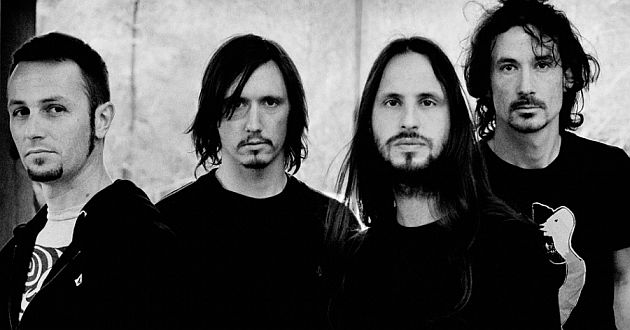 Announced so far: And You Will Know Us by the trail of dead, Anne Soldaat, Babylon circus, Barry Hay & Flying V formation, Batmobile, Beardyman, Beef, Berlinskibeat, Beth Hart, Black rebel motorcycle Club, Blaudzun, Blof, C2C, Caro emerald, Chase & Status DJ Set & Rage, Dexter, Dimitri Kneppers, Dope D.O.D., Douwe Bob, Elektro Guzzi Live, Gojira, Gomes, Goose, Grimskunk, Guerilla Speakerz, Gui Boratto, Hef, Honky, Huoratron, Jandino Asporaat, Jochen Otten, Joker, Julian Sas, Killer Queen, Kvelertak, La Pegatina, Memphis Maniacs, Moke, Mozes and the firstborn, Mr Polska & nouveau Riche, Nielson, Noisia, N-Type, Palio Superspeed Donkey, Peter Pan Speedrock, Racoon, Rotfront, Shadows Fall, Skip & Die feat De Jongens Driest, Skism, Skunk Anansie, Solstafir, Testament, The Bloody Beetroots Live, The Gaslight Anthem, The ZZ-tops, Will & The people, Yellowclaw, Fresku, DI-RECT, Tommie Sunshine, Dekmantel Soundsystem, The Kik, The Boy With Tape On His Face, Kensington, Balthazar, Jackmaster, Obey, Faberyayo, Death Angel, 80's Verantwoord, 90's Now, Beverly Hills 908000's, Otava Yo, Patchanka en Black Sun Empire

Additional concert info
Doors: Friday 29th March 4PM
Start: tba
Ticket fee: 3-days EUR 95 / 2-days (sat/sun) -EUR 89 / Friday - EUR 49 / Saturday - EUR 69 / Sunday - EUR 69 / Camping - EUR 15
Tickets: http://www.paaspop.nl/tickets/bestel-hier-e+tickets/
Info: http://www.paaspop.nl