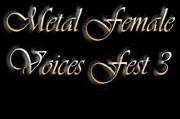 Interview with:

Philty
Soon Metal Female Voices Fest is coming up, for the third time female bands come together at one festival. Many well known gothic bands have played on this festival like Epica, Sengir, Nightwish and this time Leaves' Eyes and Lacuna Coil are the headliners.

Philty and his wife Val are the ones who decided to start their own festival. With help from friends it became more than that: Metal Organisation. A company which not only arranges this MFVF, but also many other gigs in Belgium.

There was a chance to have a brief conversation with Mr. Philty about his dedication behind the scenes. What drives him and what keeps him going? A portret of an amazing person who stays motivated and devoted to the gothmetal scene.


SD:
Let'go back to the past. Can you explain how the idea started; to create a festival only for gothic bands with a female vocalists?
Philty
: "
In the begining of 2003, I sent an email to six bands, to invite them to play in Brussels. But I saw that one of these bands didn't have a female singer. So I postponed the non- female singer band and tried to find a name for our festival. The Metal Female Voices Fest was born
."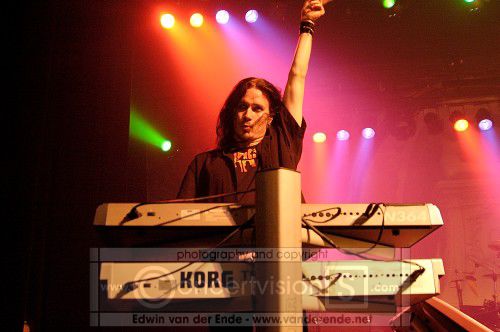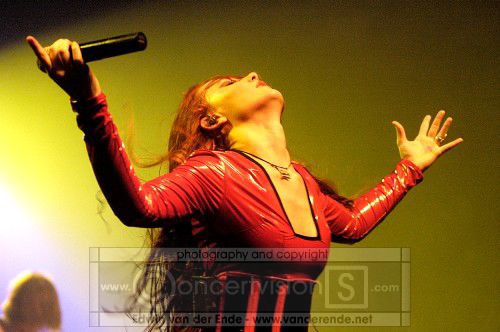 SD
: Since 1999 you are working for the Metal Organisation. You organize concerts and festivals like MFVF. Before this, were you also working in the music scene, or was it all something new?

Philty
: "
Before this I had some different jobs, but my dream was to organize, and meet a lot of bands. One day, I've decided to create my agency: Metal Organisation.
"
SD
: It is not easy to start a totally new organisation, how can you stay motivated after all those years?
Philty
: "
That is a good question. I think that it is not hard to stay motivated, when metal is a big part of your life. After all that is what metal means to me
."
SD
: Now the third edition of MFVF is coming up and for the first time in a new, bigger venue. Have you ever thought that it would grow this fast?
Philty
:
"To be honest no. Last year at the Ancienne Belgique, Nightwish was the headliner, and we were sold out in only one month. A lot of fans were disappointed, because they had not found their tickets in time, and coudln't be there.
That's the reason why we have taken the risk to rent a bigger venue, and try to welcome more fans. In exchange, and for the same price as last year, they will see more bands. There even are two stages. I hope that the fans will appreciate it
."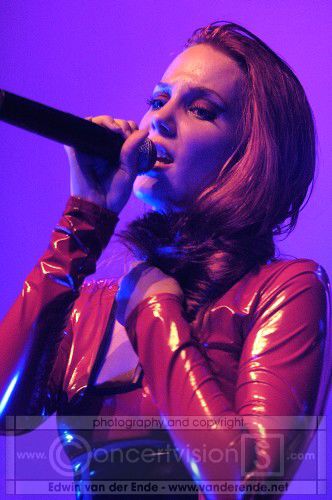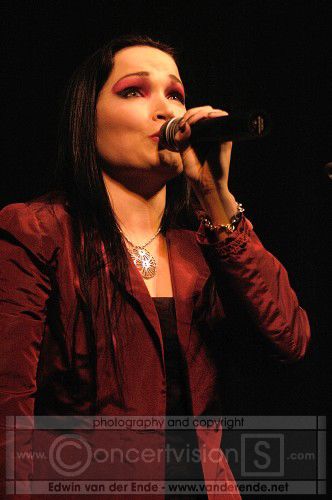 SD
: Last year Nightwish was the big headliner and this time Lacuna Coil. How difficult is it to book all those bands and to find new ones year after year.
Philty
: "
Last year we were surprised, because Nightwish heard from this festival - reserved for front females only - and they would like to play at it. Otherwise, we send a lot of emails to different managements, and give them our offer.After that we start negotiations, sometimes it takes a long time before I know if they agree it or not
."
SD
: You have a special feeling with Epica. Can you explain more about that?
Philty
: ,,
It is more than a special feeling: I can tell you that Epica is like my own family. I became friends with Mark Jansen
(founder of the band - SD)
on the 15th of December 2000, when we organized a gig for After Forever in Brussels (at the Rock Classic bar)
.
It was also Mark's birthday, and you know how an evening can finish around glasses of champagne.
He starts to laugh
.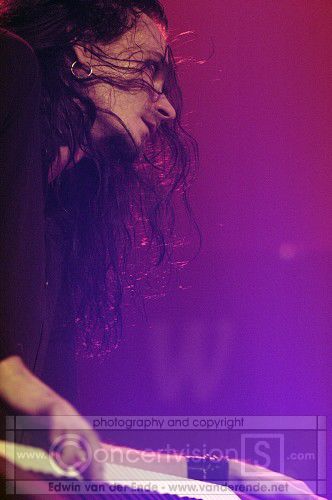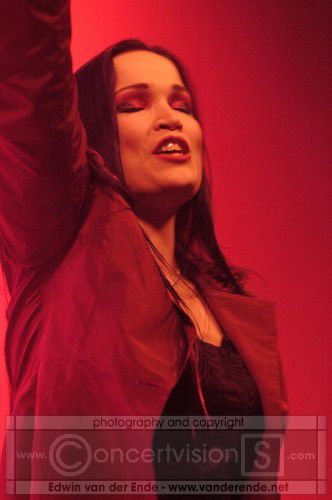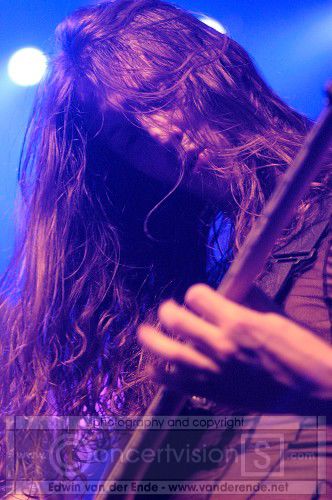 SD
: What are the highlights of the Metal Female Voices Fests?
Philty
: "
The first edition was a huge success. With he second one with a dream came truth: our first real sold out festival with Nightwish. The third edition is on a good way.
"
SD
: Your wife Val is also helping you: there must be a lot of devotion. Can you try to describe what you feel when you see all those people and bands coming together on the MFVF?
Philty
: "
Yes, Val does amazing work. She is incredible, she takes care of a lot of things like the website, reservations and sending of the tickets. Without her, and my staff, it is impossible to do a good job."
Then Philty says something really remarkable about his organisation:
"
Believe me or not - our staff and myself - are volunteers. Our passion is the most important thing, above all. Our first goal is to see fans and bands happy to be there. If they are happy, we are happy too. I can't explain what we feel... it's magic.
"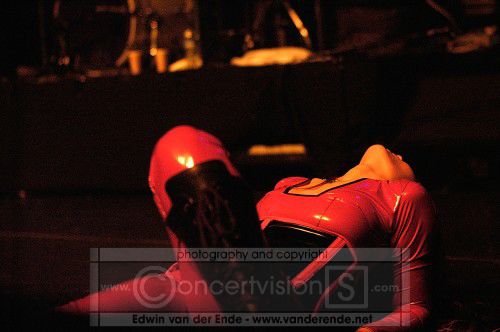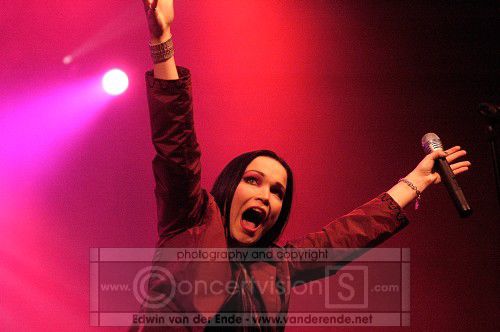 SD
: Are there any dreams left for the future?
Very modest
Philty
says
: "I am not demanding anything. I think that a lot of my dreams are already realized at the moment."
SD
: Are there bands you really want to book for the festival?
Mr. Philty
likes to keep some secrets:
"Yes a lot, but we'll see what will happen next year!"
Here ends the amazing conversation with a really energetic and devoted person. Philty is an example for many people and hopefully he can be statisfied about the upcoming festival.
More information about the Metal Organisation can be found on:
www.metalorganisation.be
Upcoming shows:
22th October: Metal Female Voices festival
19th November: Holy Moses and Epica
3rd December: Blaze
27th January 2006: After Forever and Nightmare