Trädgår'n, Gothenburg, Sweden
14th April 2006
SAMA – Scandinavian Alternative Music Awards 2006
Seize, Iris, Sturm Café, Das Ich, Strasse, De/Vision, Spetsnaz, VNV Nation

SAMA 2006 means the ninth event like this. The history of SAMA started in 1998 as SEMA (Swedish Electronic Music Awards) when mostly Swedish bands like 'Covenant', 'Cat Rapes Dog' or 'Saft' could be seen on stage. In the following years SAMA expanded from Sweden only to the rest of the Scandinavian countries and to other styles of alternative music too, even though electronic music is still the main issue like you may recognize in this year's line-up too. Like every year the ceremony was held in Gothenburg again – this time it was the first appearance of Alexander Hofman (S.P.O.C.K) as moderator of the show. He did a great and very funny job! Besides the awards people are mainly coming for all the concerts happening during the event. 2006 eight bands were playing on two stages. Different to the previous two years, Pre-SAMA (some kind of warm-up) was help just one day before the event and attracted lots of people. http://www.sama.mu/



Pre-SAMA


The warm-up event for SAMA was organized by ROMO-night and held at the "Jazzhuset" (
www.jazzhuset.se
), a club in the centre of Gothenburg. The doors opened at ten and people started to flew into the venue constantly. Partly to our surprise we met several of friends from Germany there too as well as some of the bands who were playing at SAMA together with their crew. About one and a half hour after opening it was time for the band to enter the stage: 'Mr. Jones Machine'.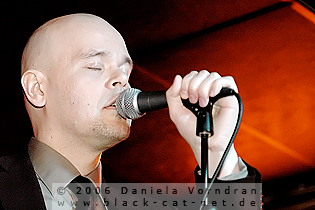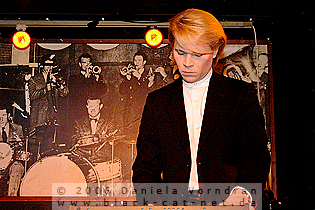 The Swedish Synth band consists of the brothers Jouni and Jarmo Ollila and Magnus Lindström. They have a rich background in the Swedish electronic scene ('Daily Planet', 'Pouppée Fabrikk'…) and creating now elegant retro-styled synth-pop music together. The tiny stage at the "Jazzhuset" was nearly too small to grasp two keyboards and three guys. Enlightened with the few red and blue spots available at the venue they presented synth-pop at its best and got a very excited response from the audience. After the band has been finished, people had the chance to dance on two dance floors – one for electronic music, synth-pop, EBM etc. and one for rare electronic music from the late 70´s and early 80´s.
http://www.romonight.com/
/
http://mrjones.ollilab.com/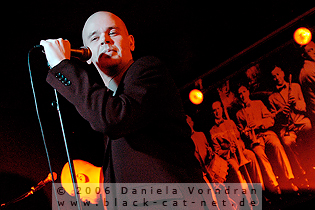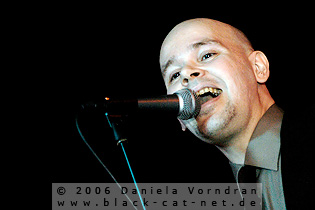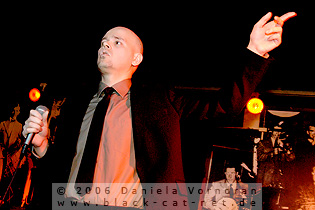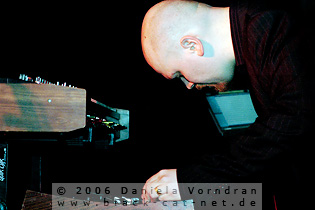 SAMA

SAMA is something special for me since I was there for the first time three years ago – this year's event was the fourth in a row for me. It's not only the concerts taking plane during SAMA; it's also the whole atmosphere and the very nice people attending the event. As the year before I was at the venue from the early afternoon what gave me the possibility to see the preparations, some sound-checks and to talk to musicians and crew. Always good to get a better view on things going on. It's quite some work to organize such an event – but all people being involved did a great job! Doors were opened short before six and people started to flow into the venue constantly. Before the first concert started at seven there was enough time to chat with friends, relax, look around and have a beer. Sharp on seven, 'Seize' entered the Restaurant Stage and the evening really started.
The Concerts

Seize [UK] – Restaurant Stage


The band from UK consisting of Sandrine Gouriou (lead vocals / words / music / programming / sampling / keyboard), Steven Young (back vocals / words / music / programming / sampling / keyboard), Sean Suleman (drums) and Rosie Harris (back vocals / keyboard / bass / visuals) had the honour to open the evening. With their sound like 'Portishead' or 'Massive Attack' but darker it was the perfect opening. Sandrine's great voice and her stage presence are mesmerizing. Also the audience appreciated the atmospheric synth sound peppered up with some tip-hop beats and samples and influenced by bands like 'Kosheen', 'Kraftwerk' or 'Visage'. The newer material of the band is more mature, up tempo and musically rich with lush synths.
http://www.seize.org.uk
/
http://www.myspace.com/seize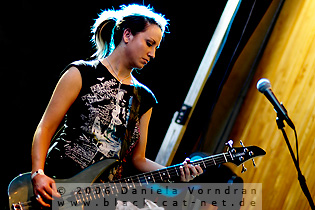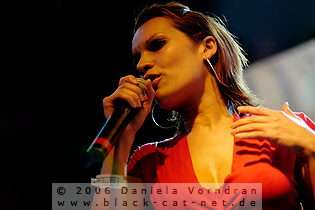 Setlist
The Other Side
Don't Let Me
If Tomorrow Never Comes
Wishful Thinking
Unbreakable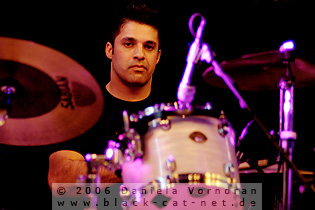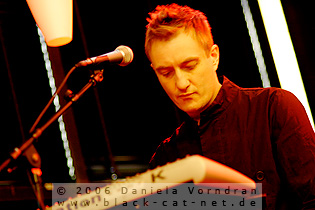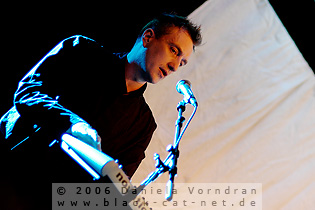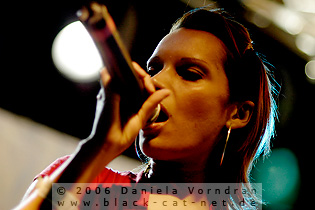 Iris [US] – Main Stage

The band from Texas/USA was opening the main stage after the first awards were presented. Quite a crowd came together in front of the stage to see the congenial guys.  Reagan Jones (vocals, song writing) and Andrew Sega (programming, orchestration, guitars) are on stage accompanied by the talented Brian Pearson as third member to make the sound more organic with live guitar. The sound if 'Iris' is lending elements from rock, glitch, retro-flavoured-synth music. Their music is often compared with bands such as 'Depeche Mode' or 'De/Vision' and touring with latter one at the moment makes sure that there is at least some truth in it. Having a live guitar player on stage gives the performance something of a "real" band. Reagan was again sunk into his music while Andrew hit the keys of his keyboard. Slightly more action was presented by Brian on guitar. But an action filled show doesn't fit to the gentle dreamy music which was supported by well dosed smoke and decent lights.
http://www.irismusic.com
/
http://www.myspace.com/iris2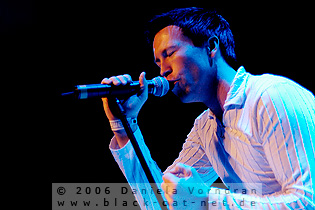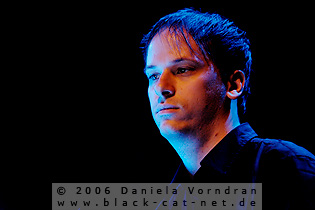 Setlist
01. Hell's Coming With Me
02. No One Left To Lose
03. Imposter
04. Appetite
05. Annie Would I Lie To You
06. Sorrow Expert
07. Unknown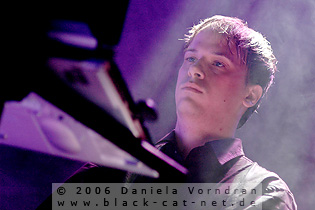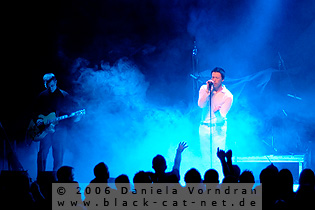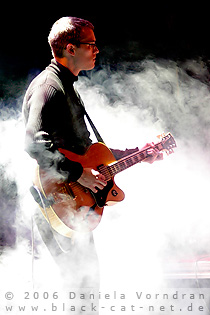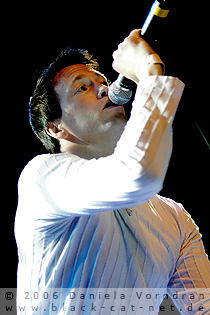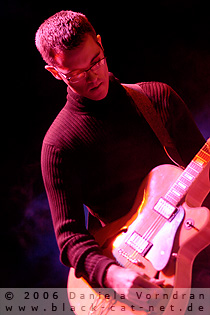 Sturm Café [SE] – Restaurant Stage

The old-school EBM band from Sweden sounding quite similar to 'Nitzer Ebb' presents their songs with German lyrics – with a quite obvious Swedish accent and sometimes wrong used words and grammar. The duo consists of Gustav Jansson (live keyboards and music) and Jonatan Löfstedt (vocals, lyrics and music). The live set-up was completed by a second keyboarder. So far they have only released one album: 'So seelisch, So schön!'. The driving force of 'Sturm Café' is a combination of old-school EBM and NDW (Neue Deutsche Welle = New German Wave) sounds. All presented songs are made for the dance floor. And people in the audience danced their asses off while Jonatan on stage did the same. The whole show was underlined with video projections to create a better impact of the lyrics.
http://www.sturmcafe.com/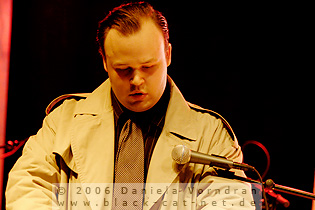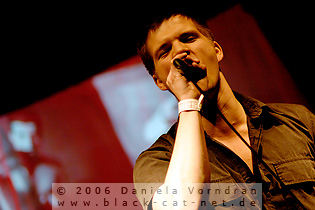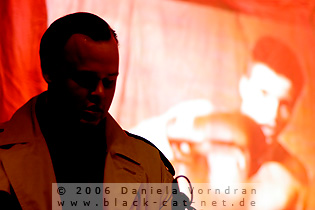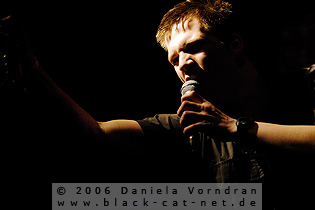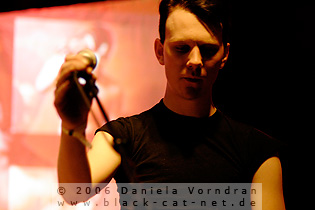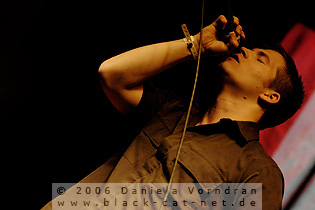 Das Ich [DE] – Main Stage


As first German band today 'Das Ich' entered the main stage. And they had to suffer during their show… Due to the fact that they were flying they could not bring their whole stage equipment. So only keyboard and laptop for Bruno were built up at a table. Stefan just had a normal microphone stand instead of his metal cross-like construction. They as well left their second keyboarder at home. The German guys seemed to be quite well-known in Sweden and lots of people sang along the German lyrics during songs like 'Die Propheten', 'Kain und Abel' or 'Destillat'.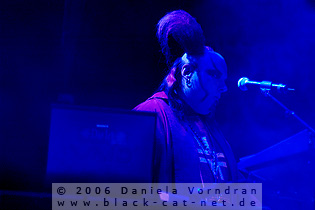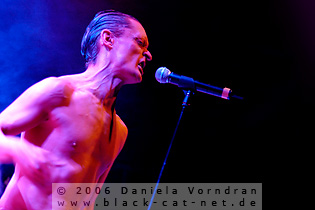 The presented mixture of Electro, Classic and Avant-garde together with Stefan's screamed out lyrics were well received. Sadly the band had immense technical problems. Due to some accident earlier the laptop acted strangely and there were several total breaks in the songs. But Stefan knew how to deal with that and pushed the audience to sing with him "a capella" only accompanied with his clapping. Somehow it was a great effect anyway and the audience appreciated the efforts made on stage to present the best show 'Das Ich' could do.
http://www.dasich.de/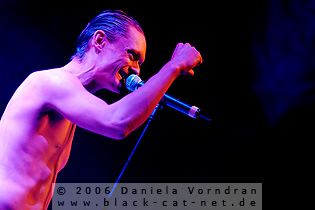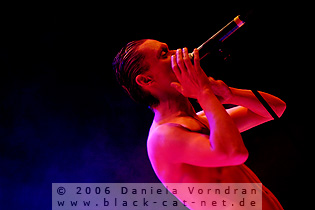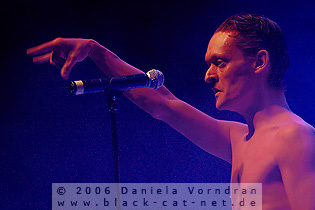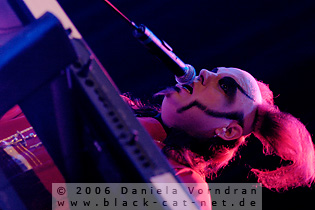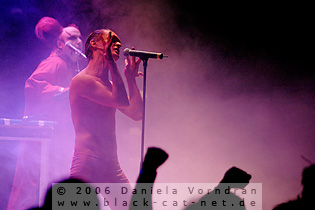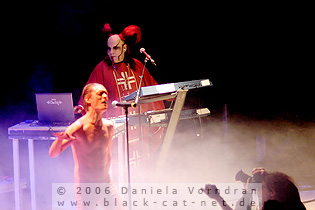 Strasse [SE] – Restaurant Stage


'Strasse' were the big exception as a more guitar-based band in-between all the electronic music acts. The live crew consisted of five people: singer, drummer, guitar player, bass player and keyboard player while the band itself only consists on three members: Max Abbey, Ken Sandin and Russ Ryden. The band - one of the great myths of Swedish art rock/synthesizer music - started long ago in 1978 with just instrumental songs influenced by 'Iggy Pop', 'Kraftwerk' or Brecht. The band managed to let pass about 25 years between their debut and their recent release 'Transylvanian Flower'. So you can somehow still call them a newcomer. The small Restaurant Stage could hardly grasp the five people presenting a mixture of New Wave, Rock, Punk and Electronica. But they did an energetic show anyway.
http://strassemusic.com/
 /
http://www.myspace.com/strassemusic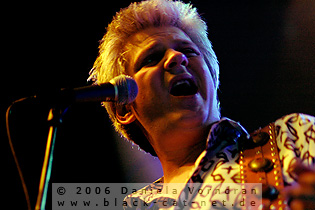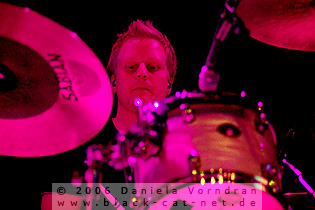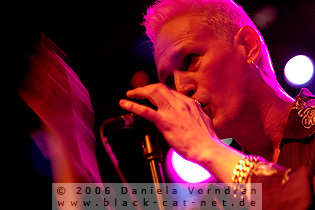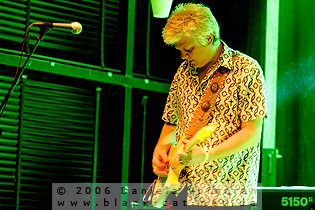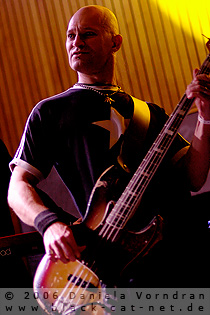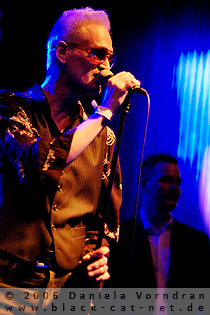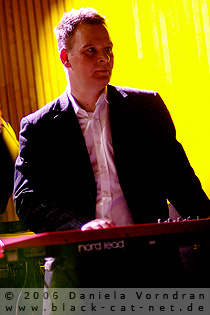 De/Vision [DE] – Main Stage


Even though the band from Germany is just touring to promote their recent album 'Subkutan', the show at SAMA a selection out of the tour setlist mixing songs from the recent release with some old hits. The live line-up was again completed by drums and guitar besides Thomas on Keyboard and Steffen on the microphone. The set started with a song from the current album anyway but right afterwards we moved back into the past with 'New Drug' and the hit 'Try to forget'. It was quite obvious that the older songs were celebrated more – people sang along and clapped a lot. After two more songs from 'Subkutan' the band again brought two evergreens: 'Your hands on my skin' and 'I regret' – a very good choice for a festival. 'De/Vision' proved once more that they play in the top league of Synth-pop bands. The whole show was underlined with a decent and well composed light show which made also a good visual impact.
http://www.devision-music.de / http://www.myspace.com/devisionmusic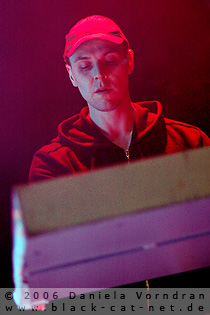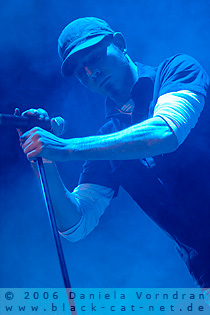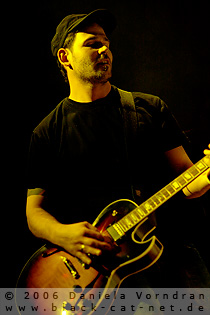 Setlist


01. Intro

02. Subtronic
03. New Drug
04. Try to Forget
05. The End
06. Addict
07. Your Hands on my Skin
08. I regret
09. Digital Dream
10. Still Unknown
-----
11. The day's not done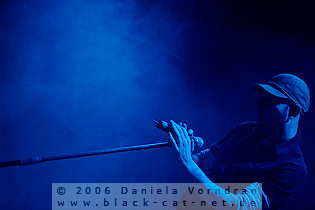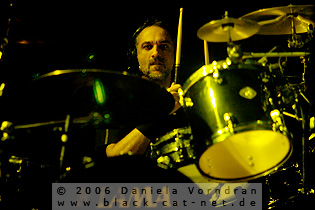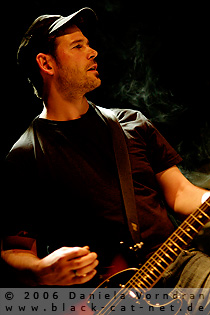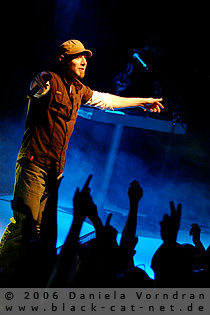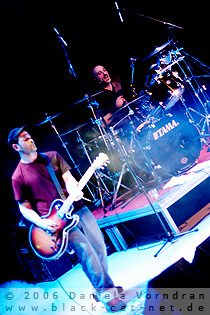 Spetsnaz [SE] – Restaurant Stage


'Spetsnaz' – inspired by acts like 'DAF', 'Front 242', 'Die Krupps' and 'Nitzer Ebb' and formed in autumn 2001 – presenting oldschool EBM with powerful vocals, frenetic pounding bass lines and relentless rhythmic assault. The band has released two fulltime albums so far: 'Grand Design' and 'Totalitär'. Their show was very energetic as always containing smashers like 'Degenerate ones', 'Perfect Body' or 'Bloodsport'. The rhythm of their music lashes out brutally at you and so the audience went very excited and danced hardly. Pontus behind his drum pads is beating the pads like a berserk not showing any facial expressions while Stefan in moving on stage like a maniac. And this time you even could see well what they were doing because they had a quite good light show too. 
http://www.spetsnaz.se/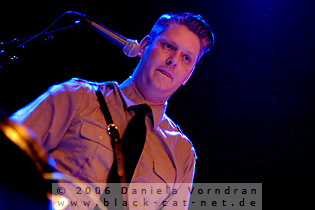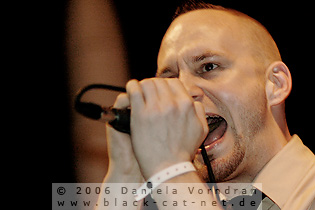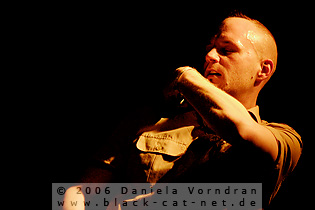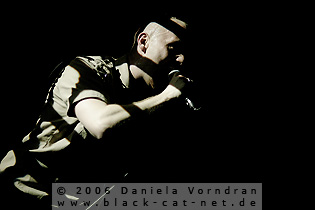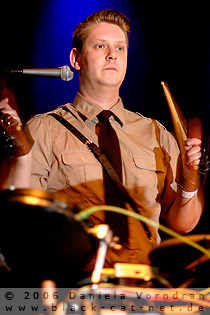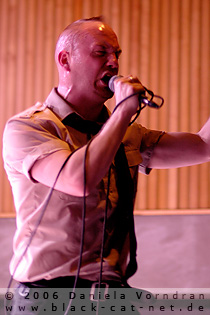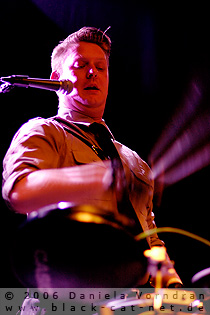 VNV Nation [UK] – Main Stage

The Irish/English duo 'VNV Nation' returned back to SAMA. After being co-headliner three years ago it was the turn of Ronan Harris (electronics, lyrics, vocals) and Mark Jackson (drums) to finish the evening this time. Again they were accompanied by two more live keyboarders – one of them Vasi Vallis (ex-NamNamBulu, now Frozen Plasma). A big strength of the band – besides their unique blend of contemporary electronic styles – are the thematic and deep lyrics and emotional vocals. Fans love their live appearance and there's a reason for it as they proved once again at SAMA. The whole show was supported by moody video projections different for each song. Marc once again hit the drum pads like a beast with all his energy while Ronan constantly ran from one side of the stage to the other.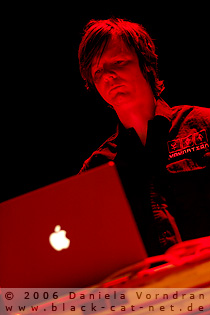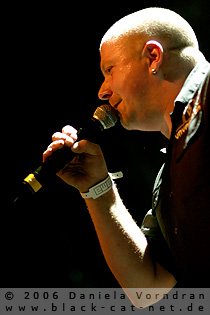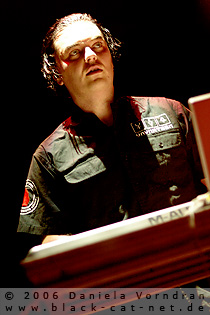 The audience's reaction was simply great and Ronan was very touched once again by it. Some-when in-between the songs he held quite a speech about Swedes and alcohol - quite funny for me and hopefully for the Swedish audience too. 'VNV Nation' had to come to stage twice after the main set was finished. The last song 'Beloved' – different to the usual last song 'Electronaut' – was performed only by Ronan and Marc on keyboard. Of course also the big hits like 'Darkangel', Standing', the latest single 'Chrome' and the band's favourite song at the moment 'Perpetual' were not left out of the set. 'VNV Nation' were the perfect finish for a very good and well organized festival.
http://www.vnvnation.com/
/
http://www.myspace.com/vnvnation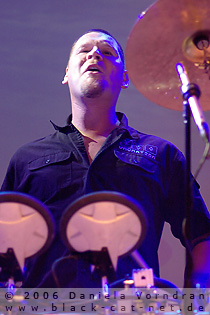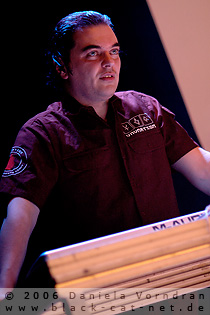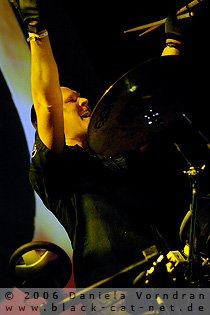 Setlist

01. Honour 2003
02. Epicentre
03. Chrome
04. Legion
05. Standing
06. Homeward
07. Darkangel
08. Perpetual
-----
09. Genesis
10. Solitary
-----
11. Beloved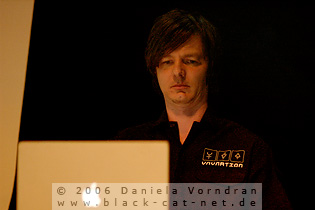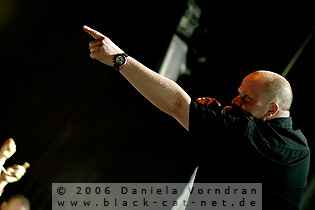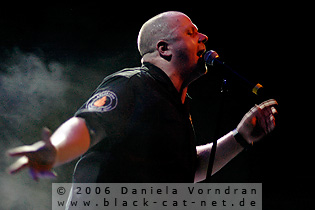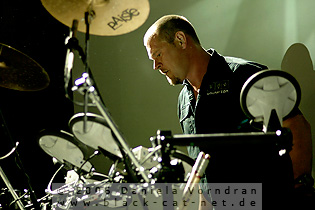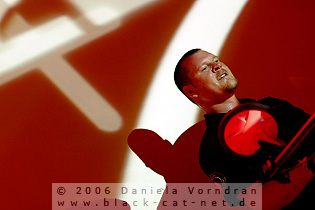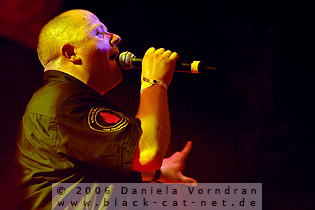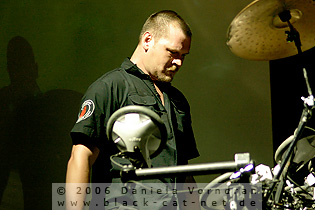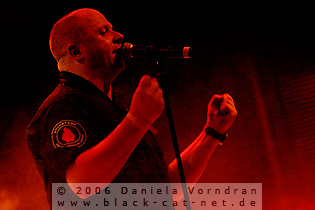 The Awards

Surely, the concerts are the most important for the audience but nevertheless SAMA is one of the most important music awards in Scandinavia. After Alexander Hofman was co-moderator for some award ceremonies last year he was doing the full moderation this year… with great success. Different ties each time and some kind of sleazy outfit of a drunken person for the last award as well as some accessories (i.e. an inflatable alien) combined with his jokes and the funny facial expressions made it a joy to watch the ceremonies – even if you were not able to understand all jokes in Swedish language. There was some gimmick extra for Alexander during the award presentation of the newcomer – first the presentation said that it is S.P.O.C.K… but of course it wasn't even though lots of people miss this band on stage. After this great moderation we all hope Mr. Hofman will do it again for the 10th anniversary next year.
Best newcomer 2005

NOMINEES:
Cue to Recall (
http://www.cuetorecall.com/
)
Red Cell (
http://www.redcell.se/
)
Sturm Café (
http://www.sturmcafe.com
)
Thermostatic (
http://www.thermostatic.se/
)
WINNER:
Thermostatic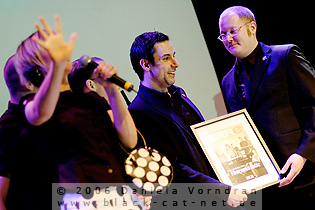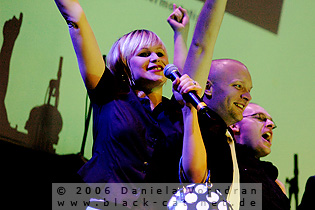 Best club/festival 2005

NOMINEES:
Arvikafestivalen (
http://www.arvikafestivalen.se/
)
Tinitus (
http://tinitus.com
)
Tech Noir (
http://www.tech-noir.org/
)
The Subspace Encounter (
http://www.movinghands.net/tse
)
WINNER:
Arvikafestivalen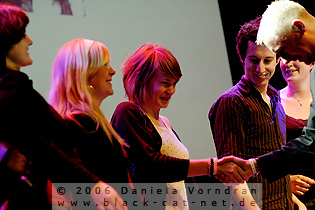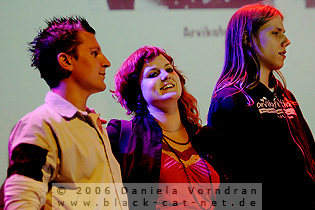 Best song 2005

NOMINEES:
Colony 5 - Plastic World (
http://www.colony5.com/
)
Le Sport - Tell noone about Tonight (
http://www.lesportmusic.tk/
)
Code 64 - Leaving Earth (
http://www.code64.se/
)
Spetsnaz - Degenerate Ones (
http://www.spetsnaz.se/
)
WINNER:
Colony 5 - Plastic World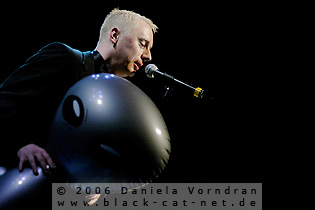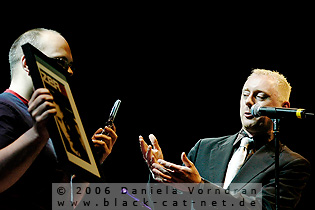 Best album 2005

NOMINEES:
Alice in Videoland – Outrageous (
http://www.aliceinvideoland.net/
)
Apoptygma Berzerk - You and me Against the World (
http://www.apoptygma-berzerk.com/
)
Röyksopp - The Understanding (
http://www.royksopp.com/
)
Thermostatic - Joy-Toy (
http://www.thermostatic.se/
)
WINNER:
Apoptygma Berzerk - You and me Against the World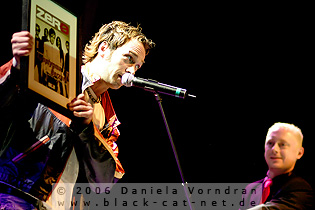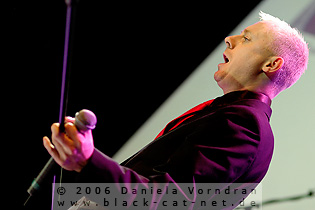 Best artist 2005

NOMINEES:
Alice in Videoland (
http://www.aliceinvideoland.net/
)
Apoptygma Berzerk (
http://www.apoptygma-berzerk.com/
)
Colony 5 (
http://www.colony5.com/
)
Sturm Café (
http://www.sturmcafe.com/
)
WINNER:
Alice in Videoland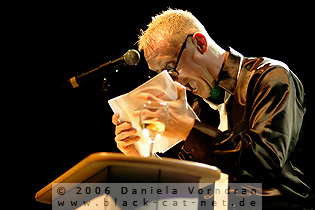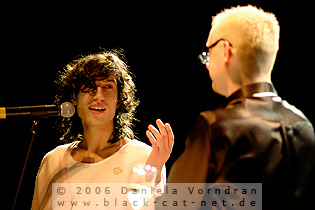 More pics on
Black-Cat-Net
{jos_sb_discuss:22}