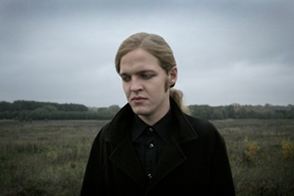 Estonian project SININE of Mauno Meesit currently has signed to well-known German label Accession Records, owned by DIARY OF DREAMS mastermind Adrian Hates. The debut album 'Butterflies' is due to release on 18th September 2009. Being released at this label is usually a good quality sign and for us reason enough to have a closer look at this band.
About SININE

It was fall 2003 when the Estonian guitarist Mauno Meesit, after having played in several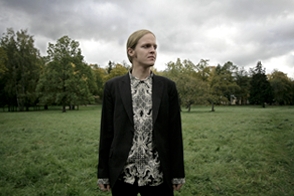 experimental and rock bands, started searching for ways of making more personalized music. In addition to guitar playing he started experimenting with synthesizers and samplers, and the project SININE (the Estonian word for "blue") was born. Expansion of musical borders gave way to new explorations. From this, a sort of a musical stained glass window evolved, wherein different genres can be heard, but although these are combined freely, the music only remains loyal to the author's own handwriting. Today, SININE is a band with powerful and expressive live shows. Talented musicians beside Mauno Meesit are Andre Pichen on guitars and Liisa Hirsch on keyboards. Working in unison as SININE, they have made several collaborations with guest musicians. Less than a year from their first show they have already shared stages with acts like Diary of Dreams, The Birthday Massacre, Noisuf-X, Forgotten Sunrise, and others.
The music of SININE is a composition of real-life emotions and moments from the past, re-awoken in multi-layered sound-spheres. Meesit has found sound and melody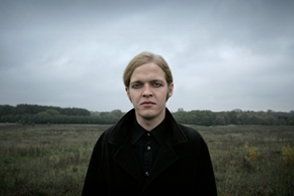 equivalents for every place, atmosphere and cognition described. By using a variety of instruments and multi-layered musical compositions, a pattern where pop music blends with the borderlands of more refined genres is created. It has resulted in music that does not need any sub-cultural genre to belong to, but seeks instead to emotionally recognize the language of music. SININE meld dreamy electronica with more experimental dark-wave sounds blended with acoustic instruments, creating unique dark-pop that is both intimate and immense.
"Some music is meant simply to entertain. Some is art. Some art is entertaining. SININE's music surely is art and comes from deep within. It is heartfelt, honest and deep, and of course therefore it is an entertaining journey to travel through the songs,"
says Accession Records chairman Adrian Hates.
'Butterflies' is an honest concept album by Mauno Meesit and his band SININE. Meesit has worked for five years to complete this album, and is sure he's achieved the results he was after. Every sound and melody is carefully selected to express and describe a certain place, an atmosphere, the people and memories from his past. Besides the vocals sung and instruments played by Meesit himself, also a cellist and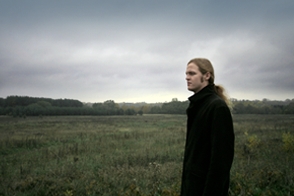 a violin player were engaged in the studio sessions, and several talented singers performed additional vocals. The eight works on this record form a single big narrative, indexed at eight key moments of change. Each song can stand alone, but for the full effect they must be played consecutively, from the beginning to the end. In addition, Meesit has mixed together his photos and paintings to create an inlay sleeve illustration for every song, providing even more links and symbols to be discovered.
SININE merge deep atmospheres with a distinctly northern sound, crafting music that can be both warmly comforting as well as powerfully raging. There is something magical about Meesit's musical handwriting and creations, something that grabs you and won't let go. Pop music has rarely sounded so heartfelt, meaningful and timeless. With SININE, Mauno Meesit is writing an autobiographical book - a book of music, sound and time inspired by life itself.
SININE - Butterflies

The album 'Butterflies' will be released on September 18th, 2009 on the prominent German label Accession Records. The band consisting of Mauno Meesit (music, vocal, guitar), Andre Pichen (guitar) and Liisa Hirsch (keyboards) was supported by several different musicians working with Mauno during the recording sessions of 'Butterflies':
Mauno Meesit - music, lyrics, vocals, guitars, programming, photos and artwork.
Anders Melts (Our Green) - Additional vocals
Mari-Liis Jakobson (Loner) - Additional vocals
Mari-Liis Rebane (Tonight, Empty Me of Emptiness) - Additional vocals
Maarit Kangron - Cello
Elo Masing - Violin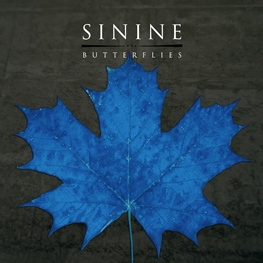 The record has been mixed by Lauri Laagus at Moonwalk Studio in Tallinn, Estonia, 2008 and mastered by Christoph Stickel at MSM Studios in Munich, Germany, 2008.
Tracklist

01. Inglid
02. Our Green
03. The End
04. Loner
05. Tonight
06. Empty me of Emptiness
07. This Girl
08. Hello
Details

Released on: Accession Records
Release date: September 18th, 2009
Total Time: 45:26
More Information
http://www.sinine.org/
/
http://www.myspace.com/sininemusic
http://accession-records.de/
/
http://www.myspace.com/accessionrecords
BUTTERFLIES SESSION PHOTOS by Martin Siplane
{jos_sb_discuss:22}