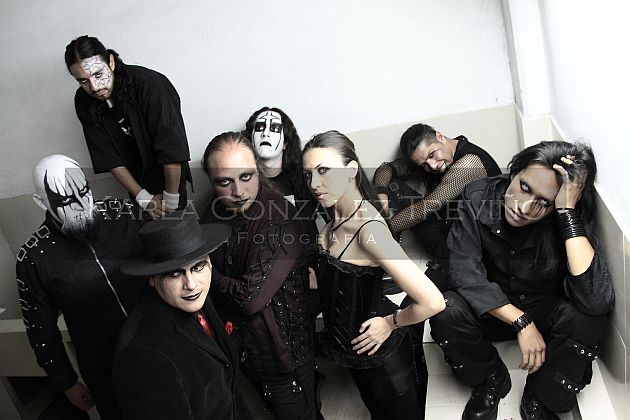 1999 was the year chosen for the Mexican music scene to see a new project emerge. Nobody knew about them, every person in the band was starting a career in the sonorous art. EXSECROR VECORDIA is their name. They think that bloody dementia could be the best way in which they can create their music. If it's known, they were identified by people, as a gothic metal band with a big symphonic sound; they recognized that above all they are musicians and EXSECROR VECORDIA is one of the ways in which they are able to explore sounds, moods and atmospheres.


Eleven years have passed and they are still hardly working, just because they really believe in music and their sound. Although they have been changing and developing, in the sound sense, they agree in what important is to be known for every public, no matter what the label they have. They just want to be listened to by everyone who decides to listen to them. In these eleven years, between performances and creation, they have recorded 3 LP's: 'Exsecror Vecordia (homonym)', 'Nosferatu "Sinfonía a la demencia"' and the last delivery 'Entre los sueños del tiempo'. Besides that, a DVD anthology and lots of compilations.

Their appearance on the CD 'Lluvia de Cristales' by the Mexican composer Eric Perez Segura talks about the audible expansion of the ensemble. This composer wrote a work of contemporary music specially dedicated to EXSECROR VECORDIA. If we talk about EXSECROR VECORDIA's sound, we can talk about a characteristic sound which goes above the genre in which they are commonly situated thanks to the musical development after these years of constant work. Who can make us get inside to the musical world of EXSECROR VECORDIA?

This band consists of 8 souls:
Gloria: voice
Dream: electric guitar, 6 string bass and chorus
Lust: electric guitar and vocals
Demencia: 6-string bass, acoustic guitar and keyboards
Silos: drums
Simurgh: clarinet and grounds
Gerard: violin and viola
Rankka: violoncello

You can learn more about them through:
http://www.exsecrorvecordia.com
http://www.myspace.com/exsecrorvecordia
http://www.myspace.com/exsecror
http://www.facebook.com/exsecrorvecordia
http://www.exsecrorvecordia/hi5.com
Twitter: @exsecrorv

EXSECROR VECORDIA, a Mexican band determinated in making music for your ears.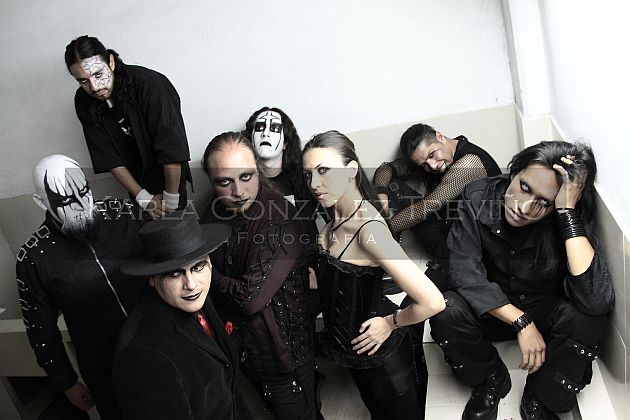 Text and Picture by Karla González