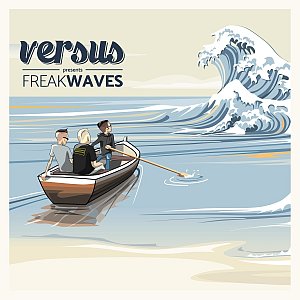 "Love and music are the most important things in the world. But I think that music can engender more feelings than love will ever be able to." It was these two crucial sentences from frontman, singer and creative force André that in 2001 laid the foundations for an extraordinary musical journey. Two sentences that make it more than clear that ambitious sound sculptors are at work here, who have dedicated themselves with heart and soul to their virtuoso work, which they live out in all respects, with their lifeblood and total dedication.
A lot has happened since then: in 2004, the band from Monestirea, near Dresden, achieved third place in Sonic Seducer's Europe-wide Battle of the Bands contest with their track 'Re:Start'. They worked on their first releases, appeared on various compilation albums (for example 'electropop 4' and 'Dark Allure') and in 2010, released what was their third, but first officially planned album, 'Different Twilight Places', which generated a real furore. Now, a good seven years later, it's now time for their next great work, which really delivers the goods.
With 'FreakWaves', VERSUS return more powerful and mind-blowing than ever before, yet just as mysterious, unfathomable and enigmatic as the feared monster waves themselves. This is the impression given by the latest baby from this likeable band, who in 'Ahoi pop' created their very own musical genre! The band's sound comprises the widest variety of elements, which all intertwine with one another, yet forming a harmonious blend of electro, EBM, future pop and synth pop.
Grandiose, immensely catchy melodies, driving, powerful rhythms, promising numbers with hit potential and dynamic vocals that switch between German and English even during songs round off a fantastic, innovative sound scenario with style and character. For VERSUS, a lengthy odyssey now comes to an end, as the band have already placed on record. So just the one question remains: Are you ready to catch this particular wave?
Source: Press Release