Details

Parent Category: News
Published on Thursday, 28 February 2013 09:22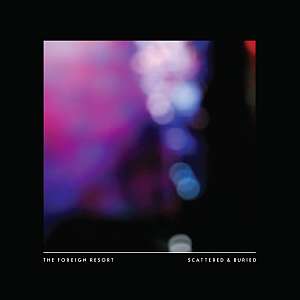 On September 25th 2012, Monolathe Recordings released THE FOREIGN RESORT's current LP 'Scattered & Buried' in USA on CD as well as worldwide as a download. From 1st February 2013 on, the CD and a bit delayed (1st March 2013) the vinyl will be available via afmusic (TS-Musix) in Germany. 'Scattered & Buried' is a collection of remakes, remixes and new songs, that shows the sound in the stress field of New Wave, Shoegaze and Indie Rock consequently and stands in the tradition of bands such as THE CURE, JOY DIVISION and EDITORS.


Already with the opener 'Delayed' the album makes sure with which implication THE FOREIGN RESORT move their way. 'Lost My Way' (2012), originally released on the 'Offshore' release, breaks the Wave Pop of the band's early days completely and heaves the song to a complete new level. Finally, no release of the Danes would be complete without one song, in which you can lose yourself. "We're gonna drown before we give in" is the dominating topic behind 'Tide'. The release gets supplemented by remixes from Novachild, Sway and Evol, who picked the fans' favourite songs and packed them into a complete new atmosphere.

'Scattered & Buried' is an important step for THE FOREIGN RESORT and shows clearly what to expect in the future of this band that already toured the USA successfully twice. For who the band was an unwritten piece of paper will find the perfect introduction with 'Scattered & Buried'.


Source: Press Release



Event Calendar
Search Event Tickets