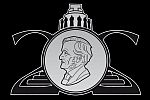 Leipzig, Germany
17th to 20th May 2013
22nd Wave Gotik Treffen 2013

2013 brings along many great festivals, of course including the very special WAVE GOTIK TREFFEN. For 22 years, the festival established itself as the biggest festival of its kind, growing and growing from year to year. By now, about 20,000 people gather in Leipzig each year, plunging the city in dark colors. From May 17th to 20th Gothics from all over the world are expected to come together again in Leipzig to celebrate the Wave-Gotik-Treffen as THE international gathering of the dark family. More than 200 artists are confirmed every year, offering a great variety of different music styles and performances.


Also, cultural events can be visited throughout the whole 4 days, including operas, lectures and theater performances. Therefore, the festival will not be boring, if anything you won't know where to go first! The concerts and events take place at more than 30 venues spread throughout Leipzig, for instance in the vaults of the Moritzbastei, in the splendid neo-antique cupola hall of the Pantheon (the former Volkspalast), in the green round of the open-air Parkbühne, as well as in large concert halls like the Kohlrabizirkus (a plan of all venues will be provided at the festival). The visitors will also have the chance to time travel: enjoy the romantic atmosphere of ancient times at the medieval market place, the pagan village.

However, if you don't feel like watching other people doing something, you can also sit down at Leipzig's cafes and enjoy the beautiful interior. Leipzig has many sites to offer which are worth a visit, like the Völkerschlachtdenkmal. A stroll through the winding passages of city center of Leipzig with its historical buildings of the Renaissance, Baroque and Art Nouveau eras is especially worthwhile for art lovers: entrance to the huge fine arts museum with its important collection of painting, graphic art and sculpture is again free for WGT guests.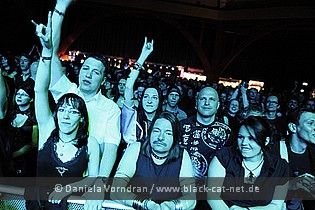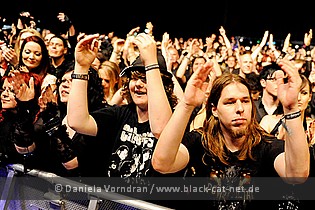 But don't forget to bring along some money as the shops all around town will offer special prices during the WGT! Especially the large hall at the Agra Messepark will turn into the biggest Gothic-wares marketplace in the world. So, feel free to spend some money while you're there! In order to show your new outfit, you will have many chances to visit countless clubs where DJs from all over the world invite you to dance until dawn. If you feel like it, you can also be part of a large fetish party where entrance is only possible by following a strict voluptuous dress code. As you see, the Wave Gotik Treffen should not be missed by anyone as you have the chance of visiting this one-of-a-kind festival!

The inhabitants of Leipzig have become familiar with the Treffen over the last two decades - there are no longer any prejudices and the gothic guests are very welcome here. The most fascinating aspect of the Wave-Gotik-Treffen is surely its unique magic atmosphere that covers the whole city. Gothics from all over the world celebrate their gathering in a peacefully relaxed manner, turning Leipzig into a diverse wave of black. Once a year about twenty thousand Gothics come home: to the Wave-Gotik-Treffen.


Bands

Currently, following artists are confirmed (as of 19th March 2013)
(D) - A Split Second (B) - Abney Park (USA) exclusive German show 2013 - Alexander Paul Blake's Aethernaeum (D) world premiere - Altar Of Plagues (IRL) - Bloody, Dead & Sexy (D) - Brigade Werther (D) - C-Lekktor (MEX) - Crematory (D) - Darkwood (D) - Desireless & Operation Of The Sun (F) - Devilish Impressions (PL) - Digitalis Purpurea (I) - Dunkelschön (D) - Echo West (D) - Enabled Disaster (D) - End Of Green (D) - Fejd (S) - Formalin (D) - Frank (Just Frank) (F) - Gitane Demone (USA) - Grausame Töchter (D) - Halo Effect (I) - Hautville (I) - Hecate Enthroned (GB) - Henric De La Cour (S) - I Like Trains (GB) - IAMX (GB) - In Mitra Medusa Inri (D) - In Strict Confidence (D) - Incite/ (D) - Incubite (D) - IRM (S) - Iszoloscope (CDN) - K-Bereit (F) - Karin Park (S) - KMFDM (USA) - Leather Strip (DK) - Letzte Instanz (D) - Lord Of The Lost (D) - Lux Interna (USA) - Martial Canterel (USA) - Metallspürhunde (CH) - Nachtgeschrei (D) - Namnambulu (D) reunion - Naughty Whisper (I) - Noisuf-X (D) - Nomans Land (RUS) - Objekt/Urian (D) - Orange Sector (D) - Other Day (D) - Passion Play (GB) final farewell show - Patenbrigade Wolff (D) - Phosgore (D) - Predominance (D) - Proyecto Mirage (E) - Readjust (D) - Reformed Faction (GB) - Saltatio Mortis (D) - Sex Gang Children (GB) - She Past Away (TR) - Shiv-R (AUS) - Skeletal Family (GB) - Sleeping Dogs Wake (NZ/D) perform "Understanding" - worldwide exclusive one-off show - Soft Kill (USA) - Soriah (USA) - Still Patient? (D) - Suicide Commando (B) vintage set - Sutcliffe Jügend (GB) - Talvekoidik (D) - The Birthday Massacre (CDN) exclusive German show 2013 - The Blue Angel Lounge (D) - The KVB (GB) - The Mescaline Babies (I) - The Spiritual Bat (I) - The Twilight Garden (USA) - Thundra (N) - Unitary (S) - Unzucht (D) - Velvet Acid Christ (USA) exclusive European show 2013 - VNV Nation (GB) - Welle:Erdball (D) - Whispers In The Shadow (A) - Winterkälte (D) - Wipeout (A) - X-Improviso (NZ) - Xandria (D) - Xeno & Oaklander (USA)
More bands will be added constantly. Have an eye on www.wave-gotik-treffen.de


Tickets

Event Ticket
4-days tickets for all events during the 22nd Wave Gotik Treffen 2013 are available for 89 EUR in presale (incl. presale charges). The event ticket includes the authorization to use the following public transports (Cable Cars, Busses, Regional and City Trains) of the MDV ("Mitteldeutscher Verkehrsverbund") Zone 110 from 17th May 2012 12:00 PM to 20th May 2012 12:00 PM (without special routes). Like every year, there will be extra tours of the line until wee hours especially for attendees of the Wave Gotik Treffen.

Parking Vignette
In order to use the parking places on the Treffen Area, a parking vignette for 15 EUR (incl. presale charges) for the whole time of the festival is necessary. Important! Without a vignette you're not allowed to park at the area.

Camping
Possible with Obsorge ticket, limited up to 9999 tickets for 25,- Euro (includes advance sale charges), contains the following service-package:
- Camping at the Treffen-Campground (agra-fairground)
- "Pfingstbote" ("Whitsun-herald") - the WGT program book
Important! Without an Obsorge ticket the entering and the use of the camping grounds is not possible. The Obsorge ticket is only valid in combination with an event ticket and has to be bought for each person separately.

You can order your tickets here
http://www.wave-gotik-treffen.de/karten.php (Germany)
http://www.wave-gotik-treffen.de/english/karten.php (Foreign Countries)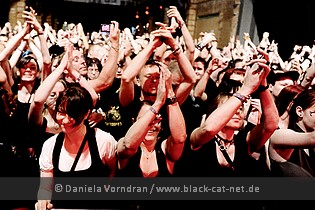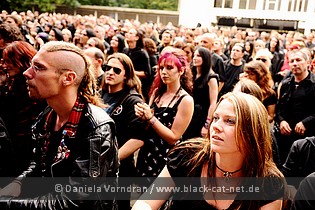 Additional festival information

Location
Leipzig, eastern Germany (at about 40 venues, spread all over the city); camping site and main venue at the edge of town at the "Agra- Messepark" Markkleeberg; for information on the city you may check http://en.wikipedia.org/wiki/Leipzig or the official city website http://www.leipzig.de/int/en/.

Music styles
All kinds of dark music: Gothic; EBM; Industrial; Ambient; Neofolk; Synth-pop, Goth-Metal etc.

Expected number of visitors
About 20,000

Info line
0049-341-2120862 / Email: This email address is being protected from spambots. You need JavaScript enabled to view it.

Photos
See "Photogallery" at the website

Important announcement regarding arrival to Leipzig / Markkleeberg by car
Since January 9th 2012 the bridge on the Bornaische Strasse (between Prinz-Eugen-Strasse and Lichtenstrasse) is completely closed for car traffic until June 2014 due to construction works.
Car drivers should use one of the following alternative routes:
1) from Connewitzer Kreuz: via Wolfgang Heinze Str. - Koburger Brücke - B2 - Goethesteig - Bornaische Str.
2) from Connewitzer Kreuz: Arno Nitzsche Str. - Zwickauer Str. - Dankwartstr. - Dürrstr. - Siegfriedstr. - Bornaische Str.
Map of the alternative routes: HERE
The tram (line 11) will operate normally.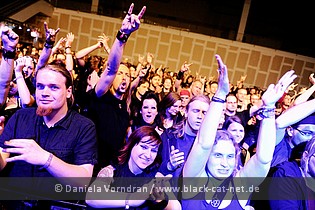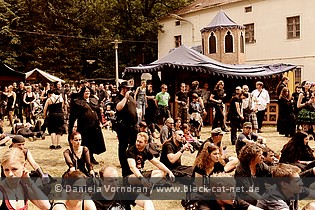 "low emission zone" in Leipzig
Since the 1st of March 2011 about 60 percent of the urban area of Leipzig has been declared a "low emission zone" to protect the environment from air pollution. Therefore within this zone only vehicles which have an official green sticker placed on the front windscreen are allowed. To obtain such a sticker, the vehicle must meet certain standards (i.e. age, type of fuel, diesel particulate filter etc.). This regulation is also valid for foreigners who travel to Leipzig by car. If you cannot show a valid sticker during a traffic check, you will have to pay a fine of 40 Euros. The stickers are available for about 5,- Euros at most car repair shops in Germany or via internet, e.g. the website of TÜV-Nord (6 Euros).
ATTENTION: The agra-area with parking lot and camping site can be reached via A38 / B2 without having to enter the "low emission zone"! (Please see the map of the zone below) That means it is possible for visitors to park their vehicle at the agra-parking lot (you will need a WGT parking ticket in this case, which can also be obtained on location) and reach all other locations by public transport. Please use the following links to find more information: http://www.lowemissionzones.eu