Written by János Janurik Monday, 01 October 2012 12:48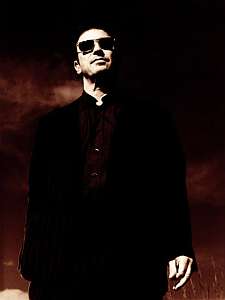 Interview with

Alan Wilder (Recoil, ex-Depeche Mode)

Alan Wilder is currently doing a screening events tour to various cities in Europe to promote his Blu-ray debut 'A Strange Hour In Budapest'. On September 28th, the RECOIL "Boss" was returning to Budapest to host a special double screening of that amazing concert movie in the coolest independent cinema in town. János Janurik (Hungarian freelance journalist) was able to catch Alan for a brief interview before the Hungarian event took place, following the first screening held in Gothenburg.


Reflections of Darkness [RoD]: Your first ever Blu-ray was released this summer. It's a live recording of your Budapest gig at the Szikra cinema, held in 2010. This is the first time we can see you live on screen since 'Devotional', filmed by Anton Corbijn back in 1993. But now, the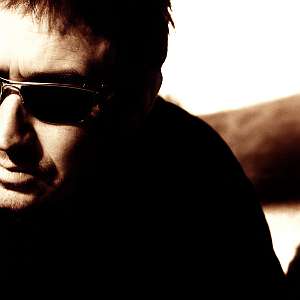 stage lights were focused directly on you. What were your first impressions upon seeing yourself on this live record?
Alan Wilder [Alan]: Even though I have become used to seeing myself filmed over the years, I can never say I feel totally comfortable with it. Many clips from the 'Selected Events' tour showed up on YouTube (what a surprise...) and these are usually quite unforgiving since the clips are often filmed in poor light, directly via smart phone. In some ways, a more professional shoot is a little easier on the eye but, if I had my way, I would hardly appear in the film at all. I prefer to see the on-stage screen visuals and the crowd rather than myself. In fact, Attilla featured many more close-ups of me in the original edits, most of which I asked him to remove! We compromised a bit on this aspect.

RoD: The concert film was directed by Attila Herko, a famous Hungarian music video director. How did you guys find each other? Did you know his previous works?
Alan: I wasn't familiar with anything Attila ('Atus') had shot previously, although later I got to see a few other music videos which he has made. His team showed up at the Szikra venue on the day of the concert, arranged by our promoters, and we hastily organised a quick meeting at the sound check where the director explained that he was accompanied by 7 HD cameras & camera operators and that his team would like to film the concert, edit something together and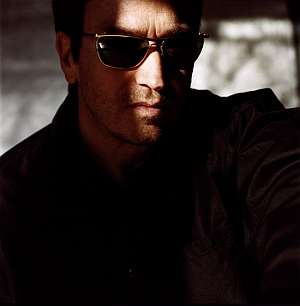 show me the results, while also giving me complete control over if and how the footage could be used. I think it was a gamble on their part. For me, it seemed like there was nothing to lose in allowing them to film the show. I thought there was a reasonable chance that we'd get something interesting from the final footage - whether that was to be a straight forward concert film or even a documentary mixed together with what we had been filming ourselves throughout the tour. As it transpired, due to the HD quality and Attila's style, it made more sense to go for a straight concert film without merging it with other footage.

RoD: Atus is a close friend to Matyas Milkovics*, who was your warm-up act in Budapest. He grew up with electronic music and he's one of the best-known electro artists in Hungary. What do you think of his music talent? (*: http://www.youtube.com/watch?v=up-G4voWrS0)
Alan: I think you are talking about Neo, right? I would need to hear more of the material to judge to be honest. I am not so familiar with his work. I spoke with the members of Neo on the day of the show and they were all very helpful in the communications between ourselves and Atus. I would like to thank them right here for assisting with that...

RoD: Soon you'll go on a so-called "screening-tour" with this Blu-ray release. When was the last time you went to the cinema? And what did you watch?
Alan: In fact, we already completed the first screening with an event in Gothenburg the other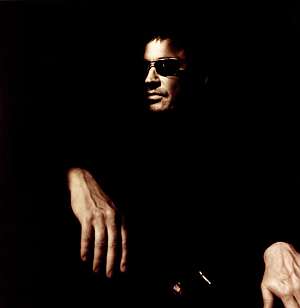 day – which was a great success. The film looked incredible on the big screen, via a very high quality Barco projector. I was so happy to see it this way. The last film I went to see at the cinema was actually 'Spiderman 3'. I took my son Stanley who is 11. He really enjoyed it.

RoD: The most special moment of these "screening-events" will be your return to Budapest, where your concert film was shot - although the screening will be held in an other cinema. What will be the exact program of this September evening?
Alan: Yes - it is a shame that the original concert venue is not open any more - that would have made a perfect circle, to show the film there. As far as I know (and we are still working on the details), at Toldi there will be two screenings on the same evening as the cinema is quite small and the first sitting sold out fast. We also plan to send the 'feed' into the bar area outside the main screening room, multi-projecting onto some plasma screens or similar. I will hold a Q&A session with the fans and then be around to meet people, sign some items, takes some photos and so on. Hopefully there will be some DJs and music after. For sale at the cinema, we will also have a limited amount of deluxe tour editions of the Blu-ray up for grabs. These are unnumbered but otherwise virtually identical to the editions which completely sold out within the first few days of the pre-order back in June. Hopefully some T shirts will also be available.

RoD: You recently participated in the double-album 'Spirit Of Talk Talk' - celebrating that legendary band. How were you involved in this release?
Alan: I provided a quote for the book back in 2010 and my involvement escalated towards the music part of the project, to the point where over the last year I have become executive music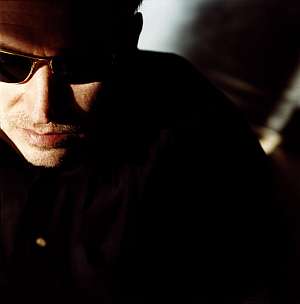 producer, working alongside Toby Benjamin, our project leader. It became clear that Toby required some help organising and managing the musical contributions as they came in. My role was to advise generally about the best way to represent the TALK TALK catalogue, to give a critique on each submission regarding its quality & appropriateness for inclusion, and finally how to place each piece into a cohesive album listen and get it all elegantly mastered. I took the approach of trying to divide 30 tracks into two CDs in very different ways. You could say generally that CD 1 is a more 'serious' listen (akin to the later TT albums) and CD 2 represents the more immediate side of the catalogue. For me this is a really interesting and impressive collection of heartfelt covers, submitted with genuine affection and respect for the legacy. It is well worth exploring and seeing how the influence spreads far and wide.

RoD: Have any new plans after this TALK TALK tribute album?
Alan: At the moment, I'm only really considering some new material if it is wrapped up within a lucrative project - and in the current climate, making an album isn't really viable. The album market, as we know it, is so depressed that it just isn't worth my while devoting the time to that anymore. People don't seem to be interested to pay for music and art these days - not really. Yes - we can try to sell deluxe, special editions to hard core fans but, for the most part, the industry is dumping the CD format with the vast majority of listeners either downloading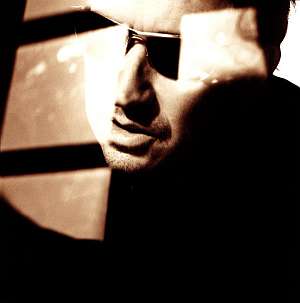 individual tracks, or ripping/sharing music illegally. The artist misses out. I have a complicated and busy life with 3 children. I need to think laterally about the future and perhaps consider film work or something different which will give a new focus to what I can offer up. A music format which has a purpose and a reason to exist. I also have other things to attend to like maybe moving house and so on.

RoD: An extra question in the style of yellow journalism: How does it feel to become a dad again?
Alan: It feels great - little Clara Lake is so sweet and brings light into our lives. Of course, her mother Britt does most of the work and I take my hat off to her for her dedication and desire to give our daughter the very best upbringing possible. I try my best to entertain Clara, chipping in as most dads do. My other two (much older) kids are also great with her. Having a new girl has made the idea of sitting in a studio almost impossible and I don't really feel it is fair for me to do that at this time when she needs so much attention, and Britt needs my help.

The Budapest Screening Show was held on 28th September. Further screenings of 'A Strange Hour In Budapest': http://blog.recoil.co.uk/a-strange-hour-in-budapest-screening/