Written by Janine Szakacs Monday, 23 August 2010 12:14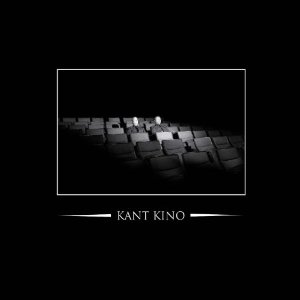 Artist: Kant Kino
Title: We Are Kant Kino - You Are Not
Genre: Dark Electro / Industrial / EBM
Release Date: 11th June 2010
Label: Alfa Matrix
Album Review

Every now and then, a record comes along that catches you completely and is an absolute pleasure for your ears and your sound system. KANT KINO - not any more an insider tip - made one of those records. Alfa Matrix' new Norwegian discovery is ready to deliver their debut album, 'We Are Kant Kino - You Are Not'. I'm very glad to announce this album because they made me a fan a "long" time ago, with publishing some fantastic songs on their MySpace site.
Named after a SIMPLE MINDS tune and a Berlin theatre, KANT KINO paint soundscapes based on interpretations of observed themes in everyday life, from philosophy to reality, from happiness to disaster. KANT KINO offers electronic body music with distorted vocals and a strong sense for melody. A fresh combination of modern electronics with classic EBM - this album sets apart from the others. It is diversified, has got profound lyrics and is produced in a superb way. This album version is also released as a deluxe carton box edition with the exclusive 14-track bonus album 'We Are Kant Kino - You Are Too' featuring 13 remixes, with a huge variety of styles. On this remix album KANT KINO's tracks have been manipulated almost into completely new tunes. The remixes were provided by LEAETHER STRIP, IMPLANT, IONIC VISION and AMGOD. Just to name some examples.
Cherry on the cake: a bonus 14th track, a cover of NITZER EBB's 'Control I'm Here'... If you're going to order KANT KINO's debut - I would advise to buy the deluxe edition. I intended to highlight some songs, but copying the track list isn't necessary. I'm not wondering that KANT KINO took place in the German alternative charts this week. This is a debut worth listening too and a band worth looking out for in the future.
Tracklist

you are not

01. We Are Kant Kino
02. Firebrigade
03. Submissive Nation
04. Invisible Tears
05. Stille!
06. Owner Of This House
07. Red Rain
08. Forgotten Faces
09. Soulfood
10. You Gave Me Nothing
11. This Is Why
12. Tales
13. Bonus Track: Fight! (Kant Kino vs amGod Wax Off Remix)
you are too - only available in the deluxe 2CD box edition

01. Red Rain (Pervesion For Profit Mix By Agregat)
02. Soulfood (BariuzRMX)
03. Red Rain (Poring Nails Remix By Implant)
04. Stille! (Leæther Strip Remix)
05. Soulfood (Elec This! Remix)
06. Red Rain (Ionic Vision on speed)
07. Forgotten Faces (Freakangel remix)
08. Stille! (Industrial Heads Remix)
09. Forgotten Faces (Anstalt Remix)
10. Stille (amGod Remix)
11. Red Rain (Essence Of Mind Remix)
12. Soulfood (Substate Remix)
13. Forgotten Faces (Remix By Trakktor)
14. Control I'm Here (Nitzer Ebb Cover)
Line-up

Lars Madsen – vocals, sounds
Kenneth Fredstie – vocals, sounds, programming
Website

http://www.alfa-matrix.com/
/
http://www.myspace.com/kantkino08
Cover Picture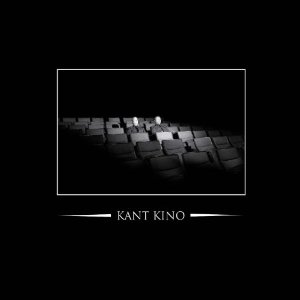 Rating

Music: 9
Sound: 8
Extras: 10
Total: 9 / 10
{jos_sb_discuss:19}