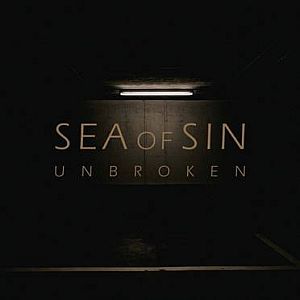 SEA OF SIN is a German synthpop band that attracted attention with the long-awaited comeback album FUTURE PULSE released in 2018 and with several top ten placings in the Deutsche Alternative Charts (DAC) and German Electronic Web Charts (GEWC). While the last album was equipped for the most part with re-edits of older tracks, in 2019 SEA OF SIN comes along with completely new songs. It was worth to wait for.
The new album, 'Unbroken', shows the two founding members Frank (vocals and words) and Klaus (synths, guitars, production) from a side that is musically more developed than ever before. The songs have all the classic SEA OF SIN ingredients: electronic pop music with a tendency to melancholy and strong, catchy melodies that remain in the listener's head and heart. The stylistic spectrum ranges from mid-tempo tracks with influences from the classic synthpop of the nineties to energy-bursting songs that contain elements from bands like New Order or Editors. The striking voice of Frank and the sophisticated production character of Klaus always provide the special SEA OF SIN touch.
'Unbroken' is released on May 3, 2019, also as digipak CD with a 16-page booklet. The first single CONTAMINATION is released on March 1, 2019 as digital release to pave and strengthen the up to now road to success of SEA OF SIN in 2019.
Source: Press Release