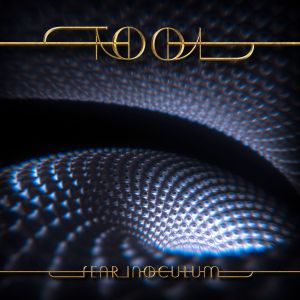 With 'Fear Inoculum', TOOL release their fifth studio album on August 30 - the title song of the album, which is also the first song to be released, is now available for streaming: http://smarturl.it/TOOLFIs. The 85-minute album was produced by TOOL and they hired Joe Barresi as engineer, who also was responsible for the mixing. Barresi was already involved with the last TOOL album, '10,000 Days'.
The physical version of the album shows more affinity to border crossing: the Grammy winners created a spectacular limited Deluxe Edition. The collector's item that was conceived and implemented by Adam Jones includes a rechargeable 4" HD screen with an exclusive video footage, a charging cable, two-watt speaker and a 36-pages booklet with a digital download card. The special package and the download edition can be pre-ordered as of now: http://smarturl.it/TOOLFIa. Information regarding the vinyl release are coming soon.
The new song streaming and the pre-order news of the band from Los Angeles came just a few days after announcement of the digital release of their former albums 'Opiate', 'Undertow', 'Ænima', 'Lateralus', and '10,000 Days'. Within the first 48 hours, TOOL songs were streamed more than twenty million times, so they ranked on five positions of the US iTunes charts top ten.
TOOL were founded in 1990. Until today, they released four studio albums with platinum status: 'Undertow' (1993), 'Ænima' (1996), 'Lateralus' (2001), and '10,000 Days' (2006), two EPs: '72826' (1991) and 'Opiate' (1992), and the limited box set 'Salival' (2000). During their career, they were honoured with three Grammy Awards: "Best Metal Performance" for 'Ænima' (1998), "Best Metal Performance" for 'Shism' (2002), and "Best Recording Package" for '10,000 Days' (2007). The members of TOOL are Danny Carey (drums), Justin Chancellor (bass), Adam Jones (guitar), and Maynard James Keenan (vocals).
https://toolband.com / https://www.facebook.com/ToolMusic / https://twitter.com/tool
Source: Press Release