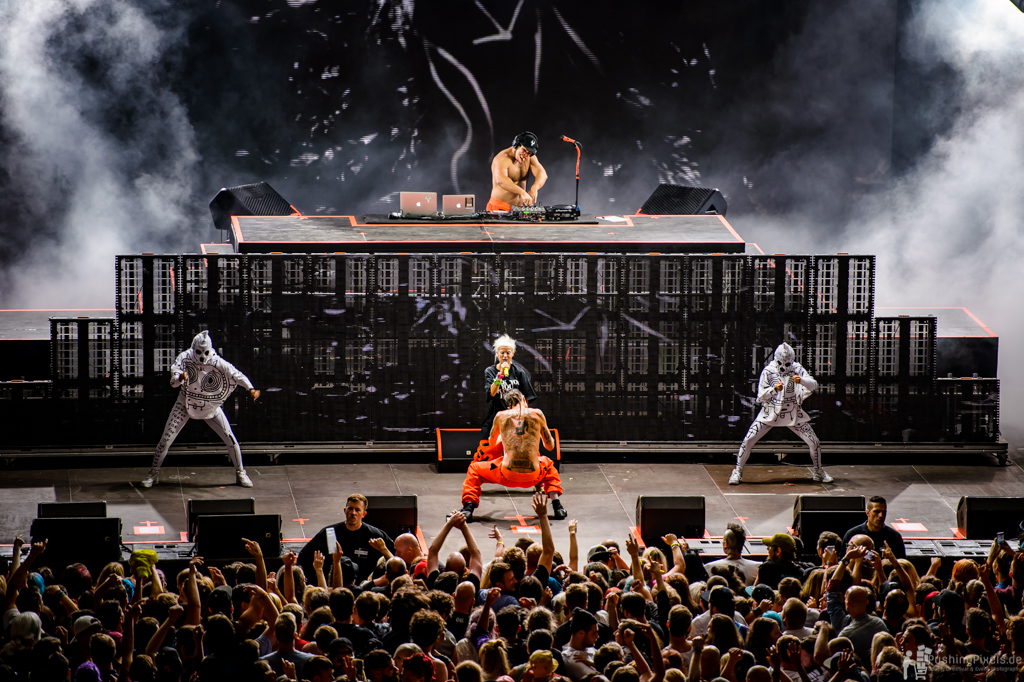 Amphitheater, Gelsenkirchen, Germany
16th August 2016
Die Antwoord, DJ Craft (K.I.Z.)

The concert summer of 2016 has become even better by the announcement of funky South African DIE ANTWOORD's exclusive Germany show in Berlin on 4th June 2016. With their unique mix of groovy hip hop, rave-y techno beats and the elaborate use of Afrikaans slang will the duo, consistent of Yo-landi Vi$$er and Ninja (and DJ Hi-Tekk), heat up the crowd of Germany's capital in those early summer days. And now, the band visited Germany once more for a concert in Gelsenkirchen. The program is rounded up by the support act DJ Craft, a German musicians who embodies Berlin's night culture and who also understands how to entertain the underground.
Please enjoy our pictures from the concert.
DJ Craft (K.I.Z.)

https://www.facebook.com/djcraft.kiz
Die Antwoord

The band coming from Cape Town's underground has found its way into many people's hearts with their messages of self-respect and love – and their constant emphasis that one doesn't have to fit the norm to have a happy life. 'I fink u freeky' and 'Ugly Boy' are perfect examples of how beauty can be found in abnormal things. The fans can get ready for a show full of love and obscenities and most importantly, lots of ecstatic dancing and raving.
http://dieantwoord.com
/
https://www.facebook.com/DieAntwoord
All pictures by Markus Felix