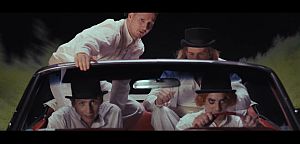 From "Back to the Future" to "Fear And Loathing In Las Vegas" to "Reservoir Dogs" - British band CIRCA WAVES has released the appropriate video for their current single 'Movies'. The song is from the band's new album, 'What's It Like Over There?' (Release 5 April 2019 via Prolifica). 'Movies' combines everything the long-standing fan base loves with CIRCA WAVES - a catchy arrangement, massive riffs and catchy vocals.
Recorded in just one month and with the help of friend and producer Alan Moulder (Foals, The Killers) 'What's It Like Over There?' brings together the thrill of Rock music with a smooth Pop sound and addresses themes such as modern boredom, emotional fragility and all the ups-downs of relationships.
In February, CIRCA WAVES accompany THE WOMBATS on tour and then stop for three dates in Germany and Austria.
Source: Press Release