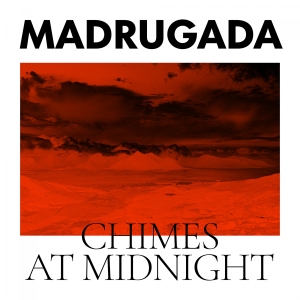 When MADRUGADA reunited in 2019 after a ten-year break to celebrate the 20th anniversary of their classic debut album 'Industrial Silence' with an extensive comeback tour of Europe, they made two exciting discoveries. Firstly, interest in their band had not diminished in her absence, quite the contrary - it had even increased on the European continent. And two, they loved being back together. It has never been so much fun to be in MADRUGADA in the almost 25 years since it was founded.
Vocalist and guitarist Sivert Høyem comments: "It was like the last piece of the puzzle fell into place. I had never felt so comfortable on stage. It wasn't stress at all, very different from before, when I always felt a lot of stress." The tour was a real triumph, with sold-out shows in her native Norway, lots of festival dates and a multitude of concerts all over Europe, where the band was now selling out venues twice the size of the venues, they had previously played in.
Ten years after the band broke up following the death of guitarist Robert Burås, the three remaining founding members - Høyem, Frode Jacobsen (bass) and Jon Lauvland Pettersen (drums) - felt a renewed energy and were ready for more. They wanted to play more concerts. For that, new music had to be made. Because they agreed on one thing: they didn't want to continue surfing the nostalgia wave forever. And so, in December 2019, MADRUGADA, a band that usually takes ages to agree on even the smallest things, rushed off the stage and straight back into the rehearsal room.
"We were on a tight schedule," says Frode Jacobsen. "We booked into Sunset Sound Studio in Los Angeles at the end of February and had about a month and a half to develop and shape the material. It went like clockwork. We were still high from touring and took that energy into the recording booth." "Each of us brought melodies and ideas, which really helped the creative process," adds Høyem. "And then we just saw where it took us. We still had the 'Industrial Silence' album in our veins after we had played it live on tour and I felt like there was a direct connection to our formative years. No matter what we touched, it ended up sounding like MADRUGADA."
The band then continued to work on the songs in their own rehearsal room/studio in Oslo and another studio 45 minutes out of town, Velvet Recordings, followed by another week of polishing in Berlin. 70% of the material worked out is completely new, the other 30% was created from some older songs that rescued them from oblivion. 'The World Could Be Falling Down', for example, which dates back to their first album, or 'Slowly Turns The Wheel', which originated somewhere between the third and fourth albums.
"The process was very different from recording my last album with the band ['The Nightly Disease', 2001]," says Lauvland Pettersen. "It was a classic case of 'second album syndrome' at the time - we didn't have much prepared, but just went in and tried to make the best of the given time. This time the material was not only written in advance, but also carefully arranged".
After 'Nobody Loves You Like I Do', 'Dreams At Midnight' and 'The World Could Be Falling Down' MADRUGADA released a further song called 'Ecstasy' at the turn of the year: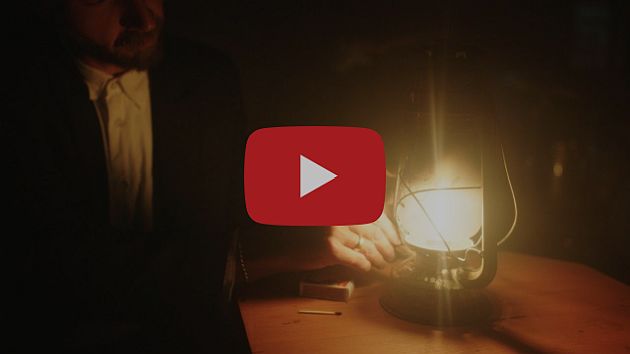 Madrugada - 'Chimes At Midnight' (album)
Label/distribution: Warner Music
Release date: Jan 28, 2022
Tour Dates

March 25, 2022 Cologne - Victoria Carlswerk
March 26, 2022 Wiesbaden - Schlachthof
March 27, 2022 Stuttgart - Im Wizemann
March 29, 2022 Munich - Muffathalle
April 1, 2022 Berlin - Tempodrom
April 2, 2022 Dresden - Schlachthof
April 4, 2022 Hamburg - Fabrik
"Their songs are skilfully drawn, never overloaded and cleverly accentuated - large, monumental, painfully beautiful, always powerful at the right time inventory full of melancholy." - Classic Rock (9/10)
"As in their best times, the warm triad of guitar, bass and drums in combination with Sivert Høyem's exceptional voice is captivating. The song begins with a calm emphasis, before the quartet ramps up the intensity with great effect." - Laut.de ('Nobody Loves You Like I Do' Best of 2021 #21)
"A special aura always joins the classic songwriting. An aura that combines beauty and roughness, security and strangeness and that makes MADRUGADA unique in 2021 as well." - Sonic Seducer
Source: Press Release