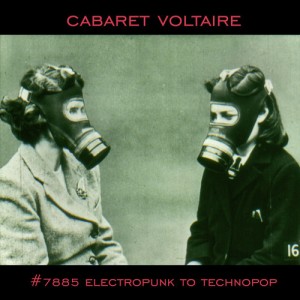 Artist: Cabaret Voltaire
Title: #7885 (Electropunk to Techopop 1978-1985)
Genre: Experimental/ Electronic
Release Date: 20th June 2014
Label: Mute Records
Album Review

Hugely influential and experimental, Sheffield born CABERET VOLTAIRE were contemporaries of THROBBING GRISTLE, FAD GADGET and HUMAN LEAGUE. As the mainstream embraced the latter, CABERET VOLTAIRE stayed true to their idiosyncratic selves, releasing a dazzling string of inventive, challenging and intelligent singles. New release '#7885' collects the best of these with other career highlights from the band's early years, clearly displaying the depth and breadth of their musical legacy.
As a compilation, it works well, by keeping to the more familiar it's a useful introduction to those who have heard the name but don't know the music. The other-wordly squelch and parp of opener 'Do The Mussolini' is the perfect starting point and it still sounds hugely ahead of its time today. Sparse and sinister, 'The Set Up' with it's too-fast clock ticking beat, is minimalism at its best, nightmarish disjointed voices piling in to the unsettling whole. And 'Nag Nag Nag', all fuzzy guitars, murky production and cascading toy drums is still a staple on any European alternative-night dance-floor, showing it was built to last, despite its initially flimsy sound.
The band's increasingly paranoid outlook and dark voyeurism is best heard on the eerie 'On Every Street' and the sly creep of 'Landslide'. Perhaps taken too far by not doing enough is the surplus to requirement of 'Kneel To The Boss', so skeletal it almost collapses. The proto-industrial funk of 'Breathe Deep' does the complete opposite, fleshing out the bones with whatever was lying around in the studio. Less experimental, more opportunistic. It's pretty horrible.
There are more straightforward singles on offer here, the very of-its-time 'Just Fascination' still sounding crisp, and the energetic dance jerkiness of 'Crackdown'. 'James Brown' hasn't aged so well, the slap-bass and horn sections just a bit too close to the shoulder-pad, and the later songs here suffer a similar fate as the band moved from less innovative arrangements to more pop based song-writing. There's still oddness scattered throughout however, as on 'Kino' and it's hard not to love the breezy groove of 'I Want You'. Which just leaves the wonderfully smutty 'Warm' to draw things to a close, the sexualised exclamations here not improved on until DURAN DURAN wrote 'All She Wants Is'. Good stuff.
As an overview, this is a good album, showcasing a band that helped define early UK electronic music, and one whose influence can still be heard today. Where it suffers is when it sounds rooted to the spot in a musical landscape it initially helped to create. But CABARET VOLTAIRE will always hold their place as progressive and influential and never as a mere footnote.
Tracklist

01. Do The Mussolini (Headkick)
02. The Set Up
03. Nag Nag Nag
04. On Every Street
05. Silent Command
06. Kneel To The Boss
07. Seconds Too Late
08. Landslide
09. Breathe Deep
10. Just Fascination (7"version)
11. Crackdown (radio edit '83)
12. Animation
13. The Dream Ticket (7" version)
14. Sensoria (7" version)
15. James Brown (7" version)
16. Kino (7" version)
17. Big Funk (7" version)
18. I Want You (7" version)
19. Warm
Line-up

Current : Richard H. Kirk
Former : Stephen Mallinder and Chris Watson
Website

https://www.facebook.com/CabaretVoltaireOfficial
Cover Picture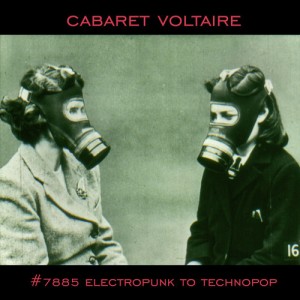 Rating

Music: 7
Sound: 7
Total: 7 / 10