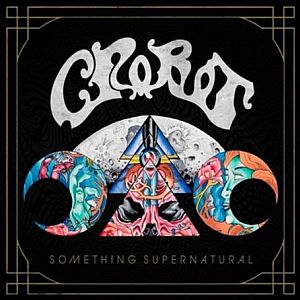 Artist: Crobot
Title: Something Supernatural
Genre: Hard Rock
Release Date: 24th October 2014
Label: Nuclear Blast Records
Album Review

CROBOT is a relatively young band, who joined the American hard rock music scene only in 2013 when they were discovered and signed with Wind-up Records. Since then they have (self-)released their debut EP 'The Legend of the Spaceborn Killer' in 2012 as well as another EP called 'Crobot' in 2014. 'Something Supernatural' is now their first full studio album and will be released on October 24, 2014.
The album features, besides what CROBOT themselves describe their music as dirty groove rock, also slower rock ballads with impressive and atmospheric solo guitar riffs with good artistic and musical qualities. Apart from CROBOTS focus on melodic hard rock, their music is also characterized by influences of funk, Rock'n'Roll and metal. This is why you could believe they wanted to bring out a 70s retro rock revival album. Indeed, the drum and guitar-laden groovy rock tunes make you want to grab the air guitar and rock along. The voluminous vocals of front singer Yeagley ranging from low to high pitch fit in an optimal way with the energetic and powerful guitar, bass and drum parts.
Although the lyrics and vocals sometimes remain in the background because of the strong instrumentation, especially in the hard rock tracks, this does not really derogate the overall impression of the music. In the end, only one thing is left to say: Rock on, CROBOT!
Tracklist

01. Legend of the Spaceborne Killer
02. Nowhere to Hide
03. The Necromancer
04. La Mano de Lucifer
05. Skull of Geronimo
06. Cloud Spiller
07. Fly on the Wall
08. Night of the Sacrifice
09. Chupacabra
10. Wizards
11. Queen of the Light
Line-up

Brandon Yeagley – lead vocals, harmonica
Chris Bishop – guitar, vocals
Jake Figueroa – bass
Paul Figueroa – drums
Website

www.crobotband.com
/
https://www.facebook.com/Crobotband
Cover Picture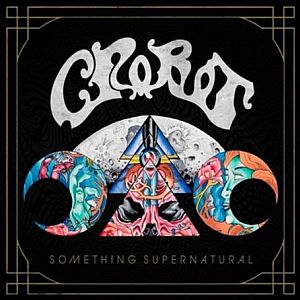 Rating

Music: 10
Sound: 9
Total: 9.5 / 10