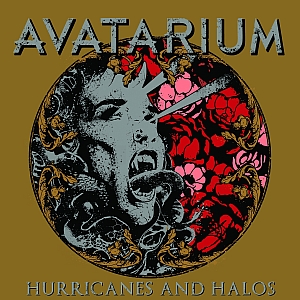 Artist: Avatarium
Title: Hurricanes and Halos
Genre: Doom
Release Date: 26th of May 2017
Label: Nuclear Blast
Album Review

AVATARIUM
is a band with the "silver" and elegant sound: its music is heavy but melodic. The band was founded in 2012 in Stockholm, since this time they tell the Nordic cold stories which are framed, as musicians say themselves, by the "vintage blues rock and modern doom". Faithful fans were eagerly awaiting the release of the new album of their favourite band, and now it is out on May 26, 2017!
The new album 'Hurricanes and Halos' is written in the best tradition of AVATARIUM, it opens with 'Into the Fire', which is holding the atmosphere of rhythmic, warlike, but tender sound over you. Sexy and shrill voice of Jennie-Ann gives the heebie-jeebies in the refrain. The next one, 'The Starless Sleep', hard as the mountain and strong as faith, continues to conquer the listeners with the forceful guitar riffs. Every next song is the ongoing of the previous one, it tells the same story seeing the other side of it. 'Road to Jerusalem' with a little drop of oriental rhythms looks like
THE DOORS
became a metal band, with heavy guitar and it's dark and deep solos. The atmosphere of frightening moodiness in 'Medusa Child' hooks and moves. In general, the band made colourful and interesting material with a special sound.
AVATARIUM is an amazing mix of different, seemingly, styles of music, but it looks like the individual strokes in one stunning drawing. The melodies of the new album 'Hurricanes and Halos' remain long way home, tiring journey to the awareness who you are and whom you should be. It's something like the adulthood through the music. It shows the force of the weakness and vice versa, it helps to see the temples and let it run their course, it learns to wait, fight and win.
Tracklist

01. Into The Fire - Into The Storm
02. The Starless Sleep
03. Road To Jerusalem
04. Medusa Child
05. The Sky At The Bottom Of The Sea
06. When Breath Turns To Air
07. A Kiss (From The End Of The World)
08. Hurricanes And Halos
Line-up

Jennie-Ann Smith
Marcus Jidell
Lars Sköld
Mats Rydström
RickardNielsson
Website

http://avatariumofficial.se / https://www.facebook.com/avatariumofficial/
Cover Picture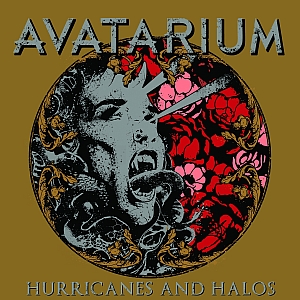 Rating

Music: 9
Sound: 10
Total: 9.5 / 10