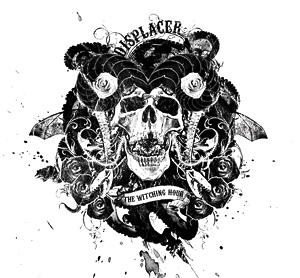 Title: The Witching Hour
Artist: Displacer
Genre: Electronic
Release Date: 25th August 2008
Label: Tympanik Audio
Album Review

Michael Morton aka DISPLACER had its first appearance on Mute Records' Pre-Set New Electronic Music. The track aroused the attention of France-based label M-Tronic who eventually signed them for his debut 'Moon_Phase'. Ever since, two more critically-acclaimed albums as well as a string of remix works and collaborations with other artists followed. With 'The Witching Hour' Morton finally returns with new material after 'Cage Fighters Lullaby' back in 2006.
'This is a story of a man' underlined by the crackling of an analogue record, sounds out of the speakers in the starting sequence of 'Low Moral Fiber' and if you're seeing yourself reminded of a hip hop track as soon as the rhythm starts you shouldn't jump to the conclusion of dealing with one. We have very sophisticated structures here merged with a deep, chilling atmosphere and that's what sets it miles apart from anything I'd connect to this genre nowadays. Following this is a track some people might now already if they had the chance to grab a copy of Tympanik's 'Approaching Lights' sampler: 'To Live, Love, Die…or Kill!' is reminiscent of high quality trip hop with a clear-cut array of mid-tempo beats, joining forces with incredibly dense ambience layers the track virtually oozes. An Indian fragrance 'Nag Champra' to be found in incense sticks and cones lend his name to the next track, having quite a funky attitude to it with intense use of bass tones in the mix. I think Morton has played a lot with sounds coming from older records here. It brings up kind of a nostalgic feeling. 'The Witching Hour' already premiered on last year's 'Emerging Organisms' sampler and I was intrigued and excited with the idea of using samples from an old horror movie layer them on trip hop influenced beats. I still think it captures the mood of the horror movies very well. 'Squim' on the other hand is a totally different calibre working from crystal clear echoing beats, it airy synths radiate the uplifting, happy feeling of a warm summer's day. Let yourself drift on the warm washes and sometimes you can hear the sound of percussions swaying in the rays of bright sunlight.
But Morton sends its darker brother, the 'Nightbeast' afterwards, introducing a more gritty sound. In my opinion more lo-fi than the other tracks on 'The Witching Hour' already are. I dig the dark atmosphere of the song, but even more the piano lines, adding a classic feeling to the song. 'He could Destroy the Earth' being muffled sound collages, before beats and scratches come in to fill the void. While progressing, the song develops great dynamics with lots of complexly interwoven rhythm patterns. 'Warriors in Gods Army' is pretty reluctant with its rhythms and more about creating atmosphere. From the remixes added to 'The Witching Hour', the L'Ombre RMix of 'Nag Champa' and the Autoclav1.1 Remix of 'the title track stand out the most for me. The first one adding some more sound gadgets to the rhythm section and a whole lot of atmosphere, while the second one's living on its emotionality caused by Tony Young's incredible sense for captivating melodies.
It's not the best Tympanik release I've heard 'til now, but a solid one though. I love the overall lo-fi feeling of the record yet I think the tracks could use a little more diversity sometimes. Very few tempo shifts, mostly down-tempo, but coming up with very nice atmospheres. People who have a soft spot for the lo-fi side of music will definitely love this on and everyone else should at least risk an ear or two.
Tracklist

01. Low Moral Fiber – 4:00
02. To Live, Love, Die...or Kill! – 4:40
03. Nag Champa – 3:03
04. The Witching Hour – 4:06
05. Squim – 4:18
06. Nightbeast – 3:33
07. He could destroy the Earth – 5:19
08. Warriors in God's Army – 3:59
09. Men of Low Moral Fiber (Displacer vs Diff_Cult) – 4:14
10. Nag Champa (L'ombre RMX) – 4:36
11. Warriors in Dub's Army (Larvae RMX) – 4:11
12. The Witching Hour (Until the Clock Strikes one- Autoclav1.1 RMX) – 5:14
13. Cage Fighter's Lullaby (Guided by gentle Persuasion- ESA RMX) – 6:11
Line-up

Michael Morton – All Music, Production
Website

http://www.dsplcr.com/
/
http://www.myspace.com/displacer
Cover Picture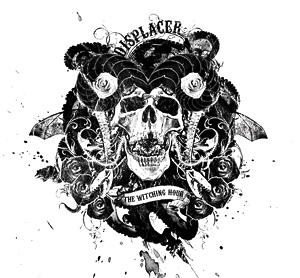 Rating

Music: 7
Sound: 8
Extras: -
Total: 7.5