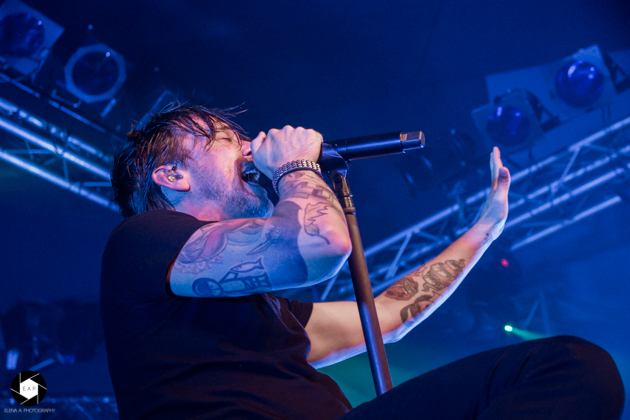 Den Atelier, Luxembourg City, Luxembourg
27th June 2018
Billy Talent

In 2007, the Canadian band was the first time in Luxembourg for the Rock-A-Field Festival. BILLY TALENT have always given their best at every concert played at "the 'Bourg". After their performance at the Rockhal in 2016, it seems that BILLY TALENT was so pleased by our little Grand-Duchy that they came back to the capital of Luxembourg. The show, initially scheduled on June 28th 2018, has been pulled forward to June 27th due to a scheduling conflict. And because the demand was so high, the band decided to perform for two days in Luxembourg. What a great idea!
BILLY TALENT
is a Canadian rock band from Mississauga, Ontario. They formed in 1993 with Benjamin Kowalewicz as the lead vocalist, Ian D'Sa on guitar, bassist Jon Gallant and drummer Aaron Solowoniuk. There have been no line-up changes although Aaron is currently taking a hiatus from the band due to an MS relapse, and Jordan Hastings from ALEXISONFIRE, CUNTER and SAY YES is currently filling in for him. In the 24 years since their inception, BILLY TALENT sold over one million albums in Canada alone and nearly three million albums internationally. Their albums 'Billy Talent I' and 'II' and 'III' have all received multi-platinum certifications, with platinum status for the last studio album 'Dead Silence'. Their new album, 'Afraid of Heights', debuted at #1 in their home country of Canada as well as in Germany, Switzerland and Austria. http://billytalent.com / https://www.facebook.com/billytalent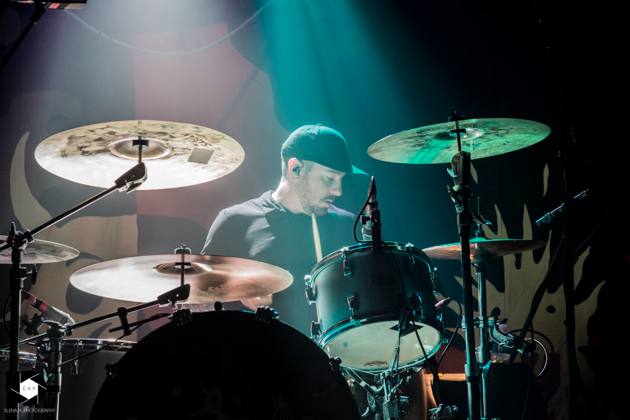 Music & Performance

Heat, a sold out Atelier with over 1,000 jumping and partying people, a lot of sweat and one and a half hours pure energy: That was BILLY TALENT at the A! Two successful days full of nostalgia, great songs and an amazing atmosphere. Canadian punk rock band BILLY TALENT had the Atelier jumping on Wednesday (and also on Tuesday) night. With the recent release of their fifth studio album, 'Afraid of Heights', BILLY TALENT proved they're still one of the main flag-bearers for the alternative punk rock scene. BILLY TALENT played an ultimate hardcore fan package set, from early songs like 'Try Honesty' to songs from the current album 'Afraid of Heights' from 2015 - to the point and with a lot of passion. Some songs - like the classic 'Rusted from the Rain' - were played by original drummer Aaron Solowoniuk, who was diagnosed with multiple sclerosis many years ago. To see a band of this popularity in a comparatively small setting like the Atelier is a pure luck. On the weekend the four Canadians were still headliners at the Southside/ Hurricane twin festivals and also played at Graspop.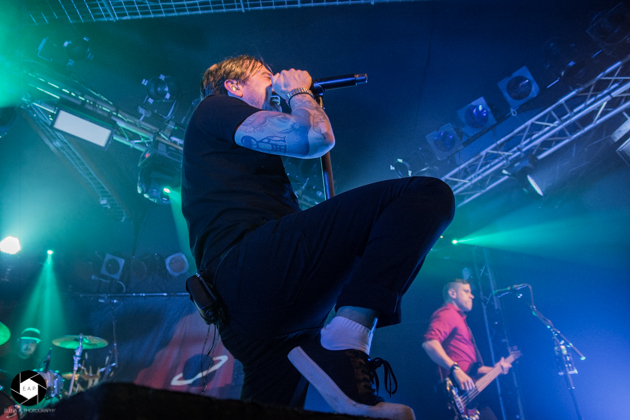 Setlist

01. Afraid of Heights
02. Devil in a Midnight Mass
03. This Suffering
04. Big Red Gun
05. Ghost Ship of Cannibal Rats
06. The Ex
07. Diamond on a Landmine
08. The Crutch
09. Runnin' Across the Tracks
10. The Navy Song
11. Rusted from the Rain
12. Pins and Needles
13. Surrender
14. Nothing to Lose
15. Prisoners of Today
16. Surprise Surprise
17. Try Honesty
18. Devil on my Shoulder
---
19. Viking Death March
20. Red Flag
21. Fallen Leaves
Rating

Music: 9
Performance: 8
Sound: 9
Lights: 8
Total: 8.5 / 10
All pictures by Elena Arens