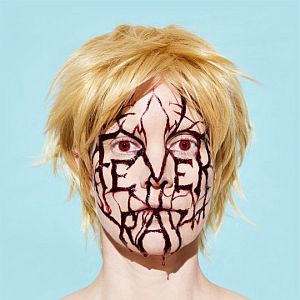 Artist: Fever Ray
Title: Plunge
Genre: Electronic
Release Date: 27th October 2017
Label: Rabid Records
Album Review

Some people just exude cool. Some people are so cool they can make boiling an egg appear sophisticated and the thing to be doing right now. Karen Dreijer is one such person. Having been half of Swedish electronic duo THE KNIFE (who were cool, let's face it) co-written and guest vocalised on RÖYKSOPP's outstanding song 'What Else Is There' (feel that tingle and shiver when you hear it? That's cool, that's what that is), she then emerged as spooky, art-synth project FEVER RAY, back in 2009. And with songs as good as 'If I Had A Heart' and 'Keep The Streets Empty For Me', guess what? Sigh. Cool as they come.
There's obviously a lot of expectation riding on the eventual follow up to her debut as FEVER RAY, and 'Plunge' doesn't mess about when proving standards haven't slipped. 'Wanna Sip' kicks off with wonky synths, sinister vocals, and minimal handclap beats, and it makes for a thrilling opener. 'Mustn't Hurry' is a more straightforward affair, layering itself around a strong melody and building to a dark finale. 'A Part Of Us' that follows is all icy synths, bleeps and skittering percussion, busy and disturbingly frantic somehow, and the experimental and menacing 'Falling' is bonkers, but in a good way.
It's not all good. 'IDK About You' lurches about like a drunk nursery rhyme over hyperactive beats and irritating synths, and 'This Country' is either lovingly eccentric, or frighteningly pretentious, depending on your levels of generosity. The title track steers us back nicely to less experimental territory, a glacial instrumental that could be twice as long and still be interesting, and the upbeat, almost happy sounding 'To The Moon And Back' is a real pop gem, and a highpoint on 'Plunge'. Some seductive violin introduces the delicate 'Red Trails' - it's a very beautiful song- and 'The Itch' lives up to its title, strange and scratchy and oddly addictive. Which leaves 'Mama's Hand' to close the album. It's calm, patient and compelling in its repetitiveness, ending abruptly at exactly the right moment.
'Plunge' is an album that was worth waiting for, and despite its flaws, it's a bold and exciting body of work that pushes and pulls and confuses and delights in equal measure. Maybe it will be another 7 or 8 years before the next release by FEVER RAY, but one thing is for certain. Cool is still intact.
Tracklist

01. Wanna Sip
02. Mustn't Hurry
03. A Part Of Us
04. Falling
05. IDK About You
06. This Country
07. Plunge
08. To The Moon And Back
09. Red Trails
10. An Itch
11. Mama's Hand
Line-up

Karin Dreijer
Website

https://feverray.com / https://www.facebook.com/FeverRay
Cover Picture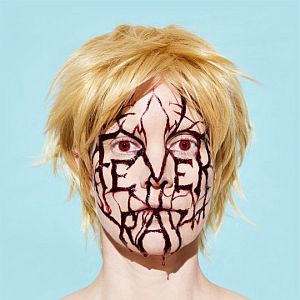 Rating

Music: 8
Sound: 8
Total: 8 / 10