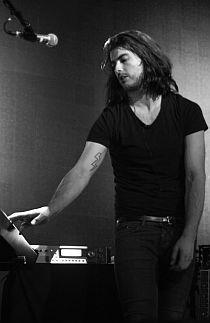 Sentrum Club, Kiev, Ukraine
19th February 2016
God Is An Astronaut

On February 19th, Kiev was visited by one of the most famous post-rock bands in the world - Irishmen GOD IS AN ASTRONAUT. Through the efforts of HMG (Happy Music Group), Sentrum club pleases recent regular Kiev music lovers with performances of really worthy music bands. This is what happened at this time too. "Try to remember this evening, please!" - the audience was asked at the end of performance by a vocalist of GIAA, Jamie Dean. Don't worry, Jamie, we will not only remember this evening, but we will also make every effort to see and hear GOD IS AN ASTRONAUT in Kiev more than once!
https://www.facebook.com/HappyMusicGroup
Irish instrumental band GOD IS AN ASTRONAUT was formed in 2002 and released their first album, 'The End of the Beginning', on their own label Revive Records. Two music videos for the songs from this album, 'The End of the Beginning' and 'From Dust to the Beyond', were in rotation on MTV UK and other European MTV networks. Then musicians recorded and released successful their other seven studio albums, including the latest new album 'Helios | Erebus'.
http://godisanastronaut.com
/
https://www.facebook.com/godiaa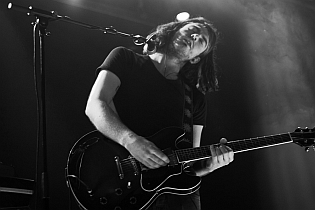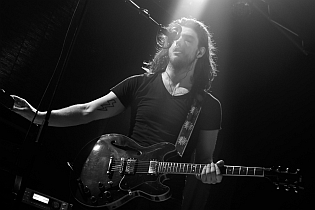 Music & Performance

In the framework of the Kiev concert and in addition to long-favourite tracks like 'Echoes' or 'Forever Lost', the band presented almost their complete new 8th album 'Helios | Erebus', except for a few songs. During the show, such compositions from the new album like 'Vetus Memoria', 'Agneya', 'Pig Powder', 'Helios | Erebus', 'Centralia' were played. 'Helios | Erebus' was released on June 21, 2015. This album is absolutely not inferior in quality and originality of sound to previous albums of this band. I have long wanted to hear this wonderful band "live". And I was left completely satisfied with what I felt that night. Very often "live gigs" spoil the impression about artists; it depends on many factors, first and foremost, on technical skills and special qualifications. But by GIAA all is great in this regard. Everything is under control, and during the gig it seems that each member of the band carries out his strictly assigned, separate function for brilliant work of "space mechanism" without a hitch.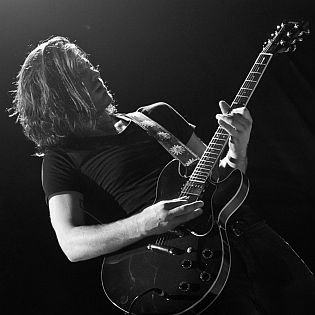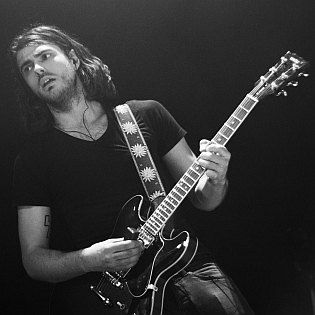 It already can be referred to the professional qualities of the band. It's good that the musicians interact with the audience; they try to maintain the connection between what happens on stage and people. They are not of those who are fixated on a purely instrumental playing on stage. For them, it is important what is happening. For example, during the show in Sentrum, the singer Jamie Dean in a couple with guitarist joked repeatedly about a large concert of SCORPIONS in Kiev, who also played show that night, as part of their 50th Anniversary - World Tour 2015/2016. But who cares about SCORPIONS when on stage are so cute talented Irishmen, entailing us in their space world of ambient motives, bright rhythm compositions and light effects? After the song 'Agneya' from the new album, the band said goodbye and left the scene, but after just a couple of minutes they came back under loud applause of the audience and played 'Red Moon', 'Suicide by Star', 'Route 666', and disappeared again.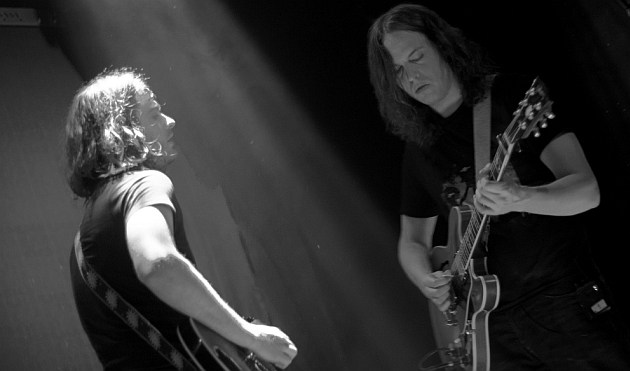 The applause became even louder than before and good-natured Irishmen came on stage! This time, at the request of the "active audience" they played an epochal 'Zodiac'. When the band has played the second encore and started "probably already" to say goodbye to the fans, shaking hands almost with everyone who was standing in the forefront, drummer Lloyd Hanney generously shared with the crowd his drumsticks. Who caught is a hero! However, for insatiable Kiev GIAA fans two encores were too few! All people continued to scream and call the band, and, not surprisingly, have succeeded! Musicians came to the people and spoke to everyone and took photos for about an hour. Truly space joy and friendliness! Good is never enough and you want more! So we may assume that the performance of GIAA in Kiev had gone under the slogan: "We want more! Come back soon!"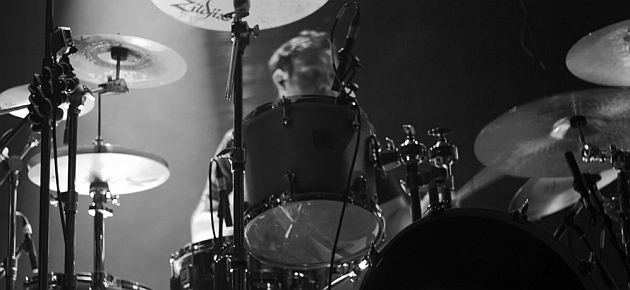 Setlist

01. Snowfall
02. Echoes
03. Vetus Memoria
04. Reverse World
05. Worlds In Collision
06. Remembrance Day
07. Helios | Erebus
08. From Dust To Beyond
09. Pig Powder
10. Centralia
11. Forever Lost
12. Agneya
---
13. Red Moon
14. Suicide by Star
15. Route 666
---
16. Zodiac
Rating

Music: 10
Performance: 9
Sound: 9
Light: 10
Total: 9.5 / 10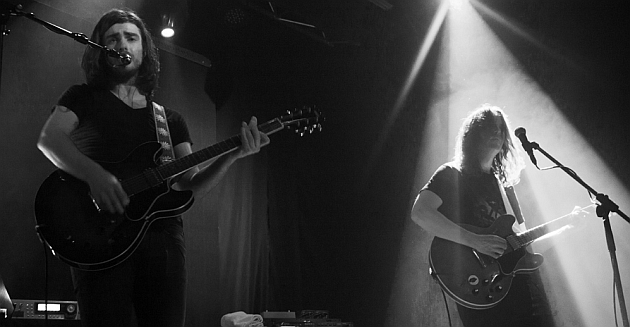 All pictures by Iryna Kalenska
The Russian version the article can be found
HERE