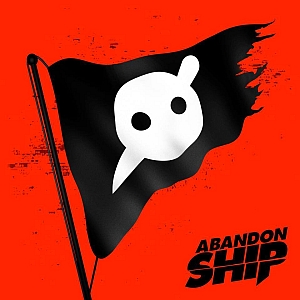 Artist: Knife Party
Title: Abandon Ship
Genre: Electro house
Release Date: 21st November 2014
Label: Warner Music
Album Review

KNIFE PARTY is an Australian duo. A dozen years ago the guys formed a Drum'n'Bass band PENDULUM. 2011 the dance-electro KNIFE PARTY came to this world. The name is a replica from a DEFTONES' song. And even if the Australians seem to have good taste in music, what the hell do they do? After series of EPs and single tracks their debut full length album 'Abandon Ship' unfortunately was released.
Rephrasing a classical poet, I would say, if I heard the KNIFE PARTY before I got familiar to electronic music, I would never listen to anything else from this scene! Dear Lord, why did they abandoned their more or less nice project PENDULUM for this?! The KNIFE PARTY is nothing else as the copy of thousands of dance DJs – and not the best DJs. And this is the case, when you need something more to call your stuff "music", than just mixing different effects. Even the Middle East motifs in 'Red Dawn' - which is the most original thing on the album - is an old trick. There is a nice sampler in the beginning of the '404' - which gives a hope to something analogue and cool - but right after this there is another melody-less track, which will never stuck in your head. The best track on the album is 'Micropenis' - probably because this is the most important problem in life of the Australian duo.
So those of you who prefers the music with any minimal content KNIFE PARTY is definitely not your cup of tea. But if you like to listen to the meaningless club-dance-music at home or in the car, you will probably enjoy the album. Let's be fair, technically the release is a high-quality record.
Tracklist

01. Reconnect
02. Resistance
03. Boss Mode
04. EDM Trend Machine
05. 404
06. Begin Again
07. Give It Up
08. D.I.M.H.
09. Micropenis
10. Superstar
11. Red Dawn
12. Kaleidoscope
Line-up

Rob Swire
Gareth McGrillen
Website

http://knifeparty.com/
/
https://www.facebook.com/knifeparty
Cover Picture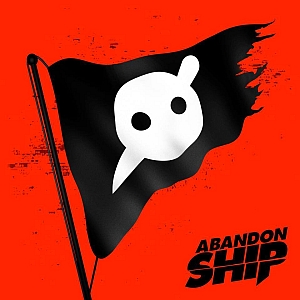 Rating

Music: 2
Sound: 8
Total: 5 / 10