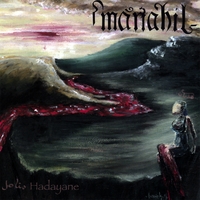 Title: Hadayane
Artist: Manahil
Genre: Ambient Electronic Folk
Release Date: 2007
Label: Self-Released
Album Review
And the award for the most unpronounceable song titles on a single album release goes to... no but seriously I'm all for ethnic diversity in my vocabulary and this Canadian duo have certainly put through me through my paces in that department. MANAHIL have only been around a couple of years but the musicianship and production on display here would fool you into thinking they'd been around a lot longer. This is mainly due to the expertise of keyboardist / producer Mathieu Fiset who is well travelled in the world of progressive metal and who is obviously a very versatile musician as the album displays ambient electro-industrial influences as well as eastern folk and at times metal as well.
'Andourou Ila Kabri' is richly laired with synthetic samples of traditional eastern folk instruments at play over the sinister electronic sounds and the juxtaposing of the ethereal voice of Hind Fazazi and electro-metal style drums, but just as you think the song is about to kick it up a notch, it ends. What comes next is the rousing folk-rock of 'Ouardatou Sabah', that suffers slightly from a formulaic construction despite its interesting interplay of traditional and futuristic sounds. Track three 'Biharou Tofoulati', quickens the pace and really shows what these two are capable of, though Hind's vocals sound a little subdued in parts when they could project more. The next two tracks are menacing because of their minimalistic deliveries: 'Ihsasoun Min Dahab' is fuelled primarily by simple electronic drones under a thin layer of instrumentation, whereas 'Addalam' is an emotional soft vocal track that contrasts perfectly with the rich middle eastern decadence of 'AlfLaiila Oua Laiila' which has to be the album's instrumental centrepiece, utilising all those progressive influences as well.
From this point on the song writing and performance seems a lot more self assured and confident in its delivery, with 'Moutahid Bil Hawa' finally following through on what the first couple of tracks attempted but fell short on, then 'Min Faok' takes a very progressive rock turn with the first overt use of guitars on the album. All this confidence is a good thing considering the final track is split into several parts and is an epic creation that draws on everything you've heard thus far on the album to create a track that brings to mind 'Requiem' by ASP insomuch as that its like several different style songs as an almost sub-album rather than a big sprawling progressive epic.
There are a lot of fresh and interesting dynamics to this band which make them stand out from the usual ambient crowd and definitely shows a lot of promise. However, there is an over reliance on the electronics on this album, especially in the percussion department - real drums and if necessary guest musicians, would give this album a fuller and more developed sound rather than the flat sound that creeps through the otherwise richly texture songs. With an EP in the works for this Spring it will be interesting to see which direction the band choose to go in, but based on this release I'm sure it will be an attention-grabbing one.
Track list
01. Andourou Ila Kabri
02. Ouardatou Sabah
03. Biharou Tofoulati
04. Ihsasoun Min Dahab
05. Addalam
06. AlfLaiila Oua Laiila
07.Moutahid Bil Hawa
08 Min Faouk
09. Khalia
10. Oua Akhirane:
Part 1 - Ouardia
Part 2 - Oua Lima La?
Part 3 - Kalbi
Part 4 - Nahda
Line-up
Mathieu Fiset
Hind Fazazi
Websites
http://www.manahil.ca/
/
www.myspace.com/manahil
Album Cover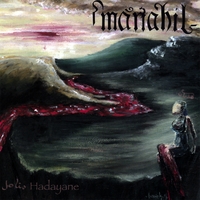 Rating

Music: 7
Sound: 7
Extras: -
Total: 7 / 10
{jos_sb_discuss:19}