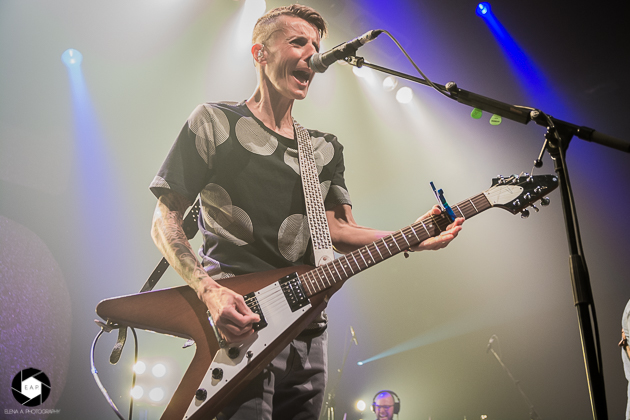 Rockhal, Esch sur Alzette, Luxembourg
12th December 2017
K's Choice

In 2017, K'S CHOICE celebrates its 25th anniversary and is still alive and kicking, more than ever. In March they released '25', a career spanning album including all their biggest hits and a new recording of 'Not an Addict' featuring Skin from SKUNK ANANSIE! To celebrate their anniversary, the band is performing in Europe, which also includes Luxembourg, to bring a mix of their greatest hits.
K'S CHOICE
is a Belgian Rock band from Antwerp, formed in the mid-1990s. The band's core members are siblings Sarah Bettens (lead vocals, guitar) and Gert Bettens (guitar, keyboard, vocals). They are joined by Bart Van Lierde (bass), Tom Lodewyckx (lead guitar), Reinout Swinnen (keys) and Wim Van Der Westen (drums). Over the years they scored numerous Top 10 album positions, including 'Paradise In Me', 'Cocoon Crash', 'Echo Mountain' and 'The Phantom Cowboy' which went straight to the #1 position in Belgium and were rewarded with multiple gold and platinum awards. Their big break came in 1995, when they released 'Not an Addict', a single that was very successful and brought international fame. http://kschoice.com / https://www.facebook.com/kschoice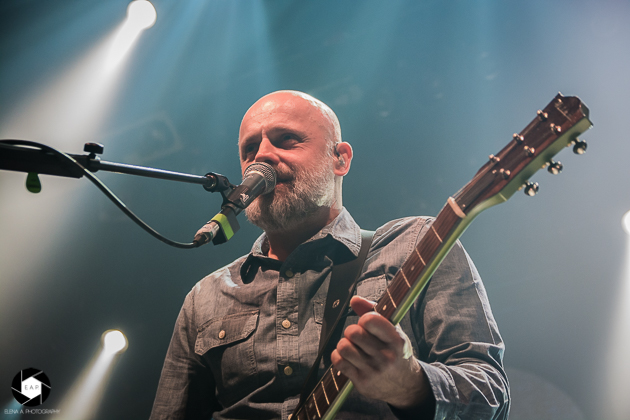 Music & Performance

The lights dimmed at time. Bit by bit, the band members came on stage and the crowd already began to cheer. At the exact moment, lead singer Sarah Bettens came on stage and rocked it. All her power and energy was transferred to the audience. Their music can be described as guitar-based singer/ songwriter rock or folk rock. It ranges from very delicate and intimate singer/ songwriter songs to songs that are stronger, more active, and louder. Sarah's smoky, enigmatic voice is the band's best known characteristic and suits well to their songs. The people sang with Sarah and it was noticeable that the band had a lot of fun playing in the Rockhal on Tuesday night. All in one it was a great evening at the Rockhal. The little time travel was a little insight into the past which was quite a pleasure. With songs like 'Almost Happy', 'Not An Addict' and 'Cocoon Crash' they delivered Luxembourg only their best songs, like the tour promised: a 25th anniversary tour.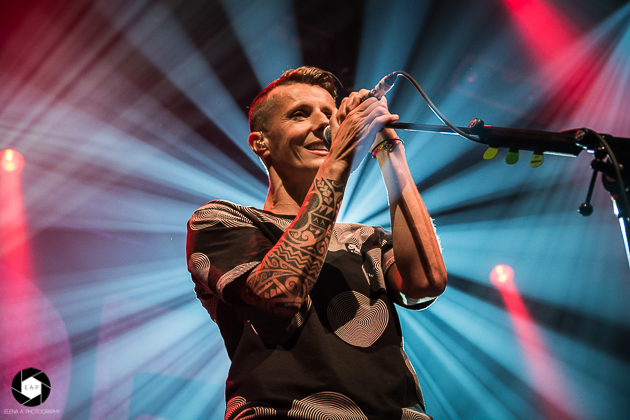 Setlist

01. Mr. Freeze
02. Cocoon Crash
03. Hide
04. If you're not Scared
05. Almost Happy
06. Believe
07. My Heart
08. Another Year
09. Butterflies Instead
10. The Ballad of Lea & Paul
11. We are the Universe
12. Private Revolution
13. The Phantom Cowboy
14. Shadowman
15. Echo Mountain
16. Not an Addict
17. Everything for Free
18. 20 000 Seconds
19. Virgin State of Mind
20. I will carry you
21. We are Glaciers
22. Killing Dragons
Rating

Music: 8
Performance: 7
Sound: 8
Light: 7
Total: 8 / 10
All pictures by Elena Arens