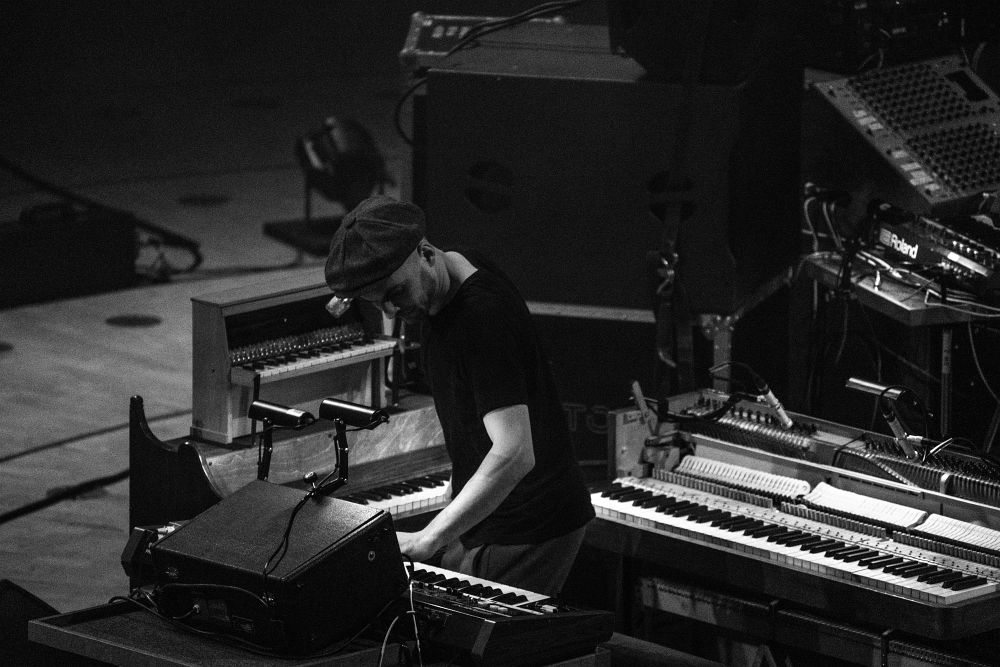 Philharmonie, Cologne, Germany
27th January 2018
Nils Frahm - "All Melody"

On November 13th, the German composer finally let us all know what he has been doing during the last year... just in case we were wondering (in his own words). His new album 'All Melody' was released on January 26th - a symbiosis of organic instruments and electronics, embracing the listener with a wall of sound that sounds familiar and completely new as well - just like we know it from the Berlin based artist. Frahm proved over the years that there is space for electronic instruments in a classical environment. Furthermore he plays a leading role in forming the genre of neoclassic and avant-garde. After a lot of great collaborations in the last years, such as with OLAFUR ARMALDS and WOODKID, he is finally back on tour, solo, also stopping at Cologne's wonderful sounding Philharmonie.
Music & Performance

To describe this evening in the best way, we jump to the end of it. The audience leaves the sold-out Philharmonie with bright eyes, discussing in groups what they just have seen. I pick up more then just a few words of enthusiasm. The people who just saw this concert totally agree on the extraordinaire quality of the new program from NILS FRAHM. On previous tours, the young artist proved that he knows how to unite the sound of classical instruments such as piano or harmonium with modern synthetic sounds. With his new album, 'All Melody' that came out just a day before the show in Cologne, he went further than that. Starting with his impressive setup, the people were blown away, even before he started the show. On this evening, FRAHM played with a grand piano, a small piano, a harmonium, some synthesizers and of course his spectacular vintage effects.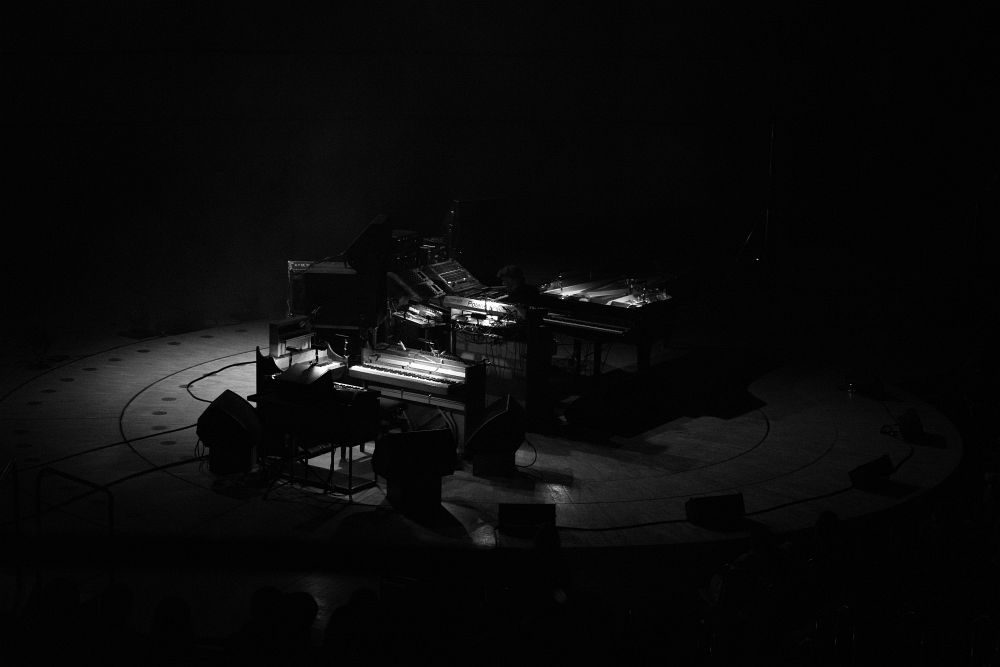 It is somehow funny how FRAHM switches from electronic tracks such as 'Sunson' that are big, loud and impressive, to totally intimate compositions like 'My friend the forest' where he just plays his little piano and creates an intimate and quite moment to relax and to think. The one outstanding thing about FRAHM is that, besides him being a composer, he is also producing. Together with his sound engineer Terence Goodchild, he created such an atmospheric sound that the audience was simply blown away. This sound combined with the wonderful acoustic in the venue, just nailed it. During this Friday night, FRAHM played a wonderful set, including songs from his new album, such as 'My friend the forest' and 'Sunson', but also old beloved songs such as 'Says' and 'Hammers' and even 'Our own roof' from the soundtrack of the film 'Victoria' for which he received the German film award for the best original music.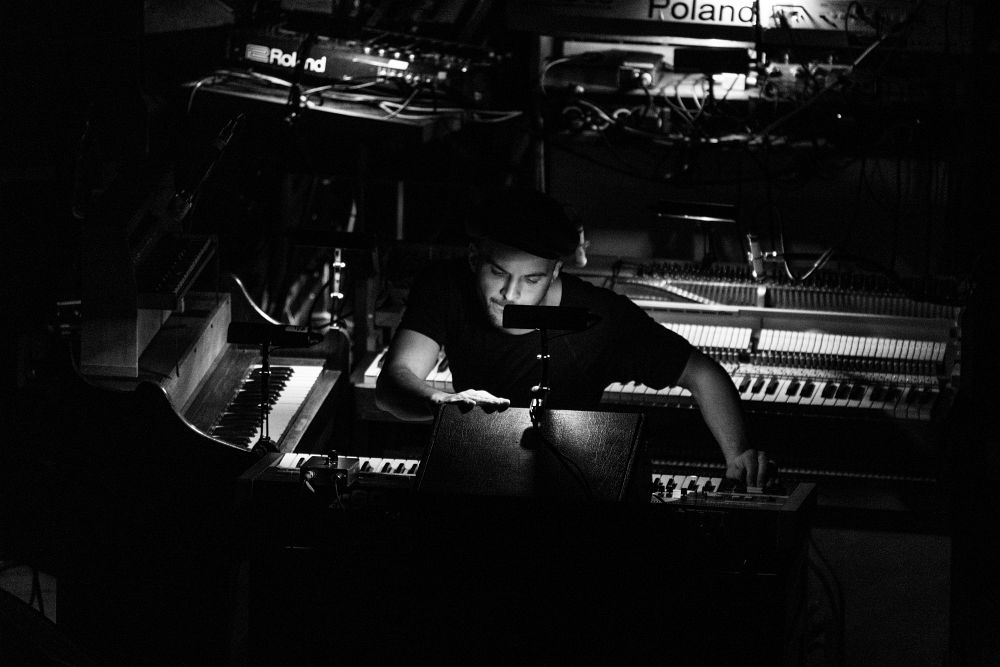 The atmosphere during the concert was wonderful and in no way comparable to other events in the Philharmonie. It was modern and not bounded to the conventions of classical music. The audience applauded, screamed and laughed (for example when FRAHM accidently kicked his water bottle over the whole stage for the second time). Overall there is no concert I could recommend more than an evening with NILS FRAHM.
All Pictures by Maximilian K. Unuetzer