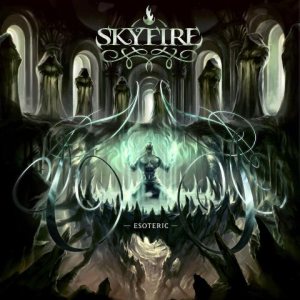 Title: Esoteric
Artist: Skyfire

Genre: Death Metal / Progressive / Black Metal
Release Date: 18th September 2009
Label: Pivotal Rockordings
Album Review
Sweden can never let you down when it comes to the progressive styling of death metal, exposing from them to you some death metallers of pure energetic adrenaline known simply as SKYFIRE who have unleashed upon the world their fourth accomplishment to date 'Esteric', the follow-up to 2004's 'Spectral'. Founding member Martin Hanner had this to say about the upcoming album
"Expect the traditional SKYFIRE sound, but also expect some new elements that we have never experimented with before. We also cannot wait to work with Jonas Kjellgren, who will be mixing and mastering the new record. He is one of the most talented up-and-coming producers in metal right now, and we are certain that he will take SKYFIRE's sound to the next level!"
(Blabbermouth.net)
This time around you get thrown a series of tunes each worthy of a listen perhaps even more than just once. Opening up with 'Deathlike Overture (Intro)', the album presents itself slowly as it unfolds itself flowing directly into the music. Gathering the music slowly but surely picking up the pace as the music thunders its way right into 'Esoteric' with an intense but aggressive tune with such raw emotion and energy within its grasp it's unbearable to listen too. The instruments partake in their own style unleashing masterminding guitar riffs with growling breakdown vocal tactics that clash against one another over and over again through each of the 11-tracks played.
It's a vibration that takes over the music completely creating this powerful sense allowing just the vocals to stand above everything else in effect. Going down the lines of sounding a lot like CHILDREN OF BODOM instrumentally, it vocally sounds a lot like ZONARIA. 'Under a Pitch Black Sky' continues to rotate down this same route allowing the music to simply build itself over and over again sounding both intense and energetic throughout. Overall, SKYFIRE have made an album that overpowers all their previous content to dust.
Tracklist

01. Deathlike Overture (Intro)
02. Esoteric
03. Rise and Decay
04. Let the Old World Burn
05. Darkness Descending
06. Seclusion
07. Misery's Supremacy
08. Under A Pitch Black Sky
09. Linger In Doubt
10. The Legacy of the Defeated
11. Within Reach [bonus]
Line-up

Joakim Karlsson - Vocals
Martin Hanner - Bass, Keyboards
Andreas Edlund - Guitars, Keyboards
Johan Reinholdz - Guitars
Joakim Jonsson - Drums
Website

http://www.myspace.com/skyfiremusic
Cover Picture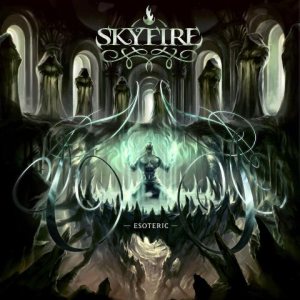 Rating

Music: 9
Sound: 9
Extras: -
Total: 9 / 10
{jos_sb_discuss:19}