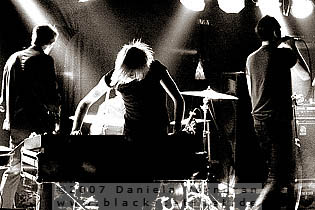 Underground, Cologne, Germany
20th March 2007
Strip Music

The debut 'Strip Music' was released in 2004 only in Scandinavia, but was there highly acclaimed by local press. First shows abroad in UK, the Netherlands, Norway, Denmark or Finland followed. About two years later, it is now time for the second album with the ambiguous title 'Hollywood & Wolfman'. The band now found a home in Germany at the successful label Drakkar (also LORDI, NIGHTWISH, DE/VISION and more,
http://www.drakkar.de/
). STRIP MUSIC are Henric de la Cour (vocals), Christian Berg (synthesizer), Fredrick Balck (drums), Valdemar Asp (bass) and Jens Hellqvist (synthesizer). The live line-up was enlarged by another guitar player.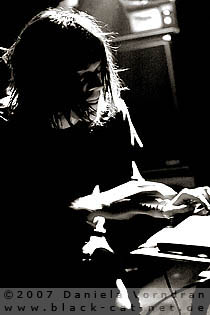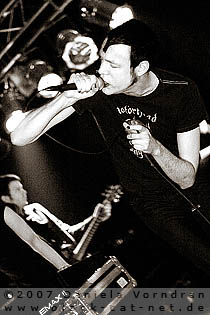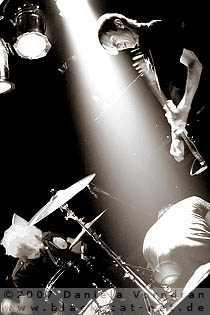 The show in Cologne taking place in the "Underground" club showed on fact: STRIP MUSIC are yet not very well-known in Germany. Only around 50 people showed up to be part of the show. There was no support band announced and so, people waited until 21:00 for STRIP MUSIC to start the show.
http://www.stripmusic.se/
/
http://www.myspace.com/stripmusic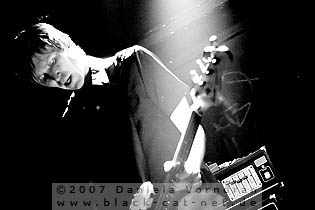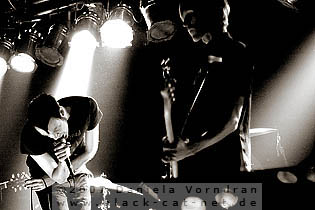 Music
The original idea behind STRIP MUSIC was a minimalist trio founded by Henric de la Cour and Christian Berg (former band YVONNE). During the creative process, further members joined and the sound developed to a great and dramatic world of sounds which is now the trade mark of the band. The concept is simple: three chords, massive synthesizer strings and a hard pushing bass drum – a bombastic synth-rock scene with wonderful melodies and lyrics telling about anger, desperation and love. With their mixture of dramatic and rocking elements, the band appeals to Brit-Rock fans as well as Gothic lovers.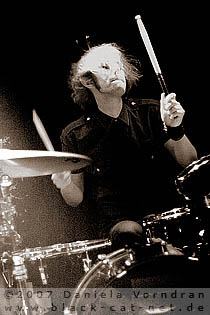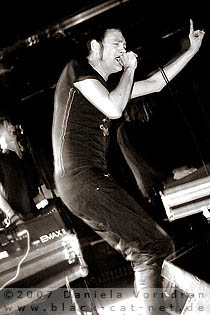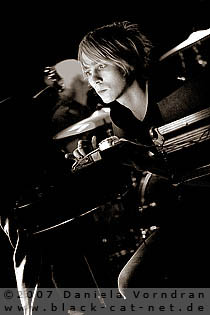 The great and dramatic sound of the band remains the same, but they are more personal in their musical output. Singer Henric states, that the new album is more powerful and darker than the debut. The songs miss now the usual song structure, but they are based on a great atmosphere and mood. It seems the music lives in its own little universe. The set on that day in Cologne was rather short – only 45 minutes – and presented several songs from both albums. The band seemed to be a bit disappointed that only so few people showed up. Quite understandable I would say. The music which reminded me a lot of i.e. JOY DIVISION deserves a larger audience.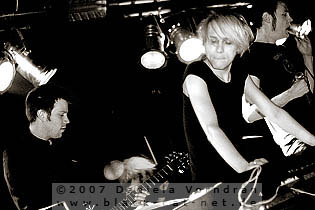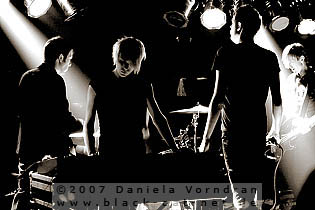 Performance
As I knew it from festival shows I've seen before, the band again avoided any front light… preferring to hide in the dark. Really sad because Henric with his striking and memorable hair cut and his white rouged face is quite an impressive person on stage. So, the show was only supported by a few red, blue and sometimes white lights from the back. Again, all persons on stage were quite vivid and Henric even left the stage during one song. But all in all, you felt in the band's behaviour that they were a bit disappointed about the lack of shown up people. The two shows I've seen before (even though it were festival gigs) were only about 45 minutes too… so I am not sure if it is just the band's attitude to play such short gigs.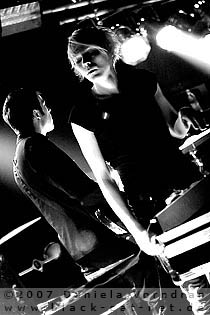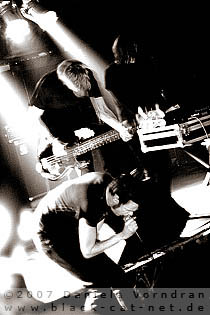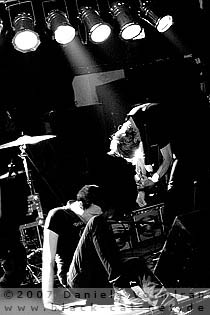 Even though they came back for an encore, it was rather disappointing for the audience that the band only performed 45 minutes… especially since there was no supporting act either.
Rating
Music 8
Performance 6
Sound 7
Light 4
Total 6.7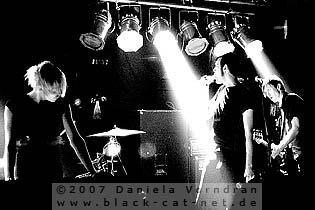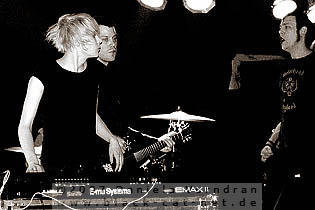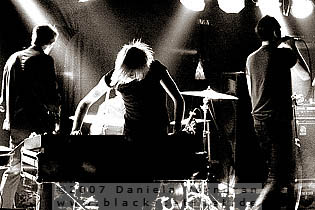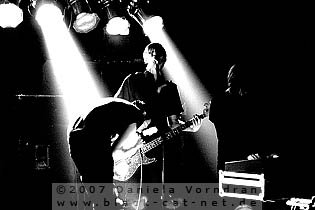 All pictures by Daniela Vorndran (
http://www.vorndranphotography.com/
/
http://www.black-cat-net.de/
)
{jos_sb_discuss:17}