Interview with
Ungedanken


New underground bands are coming up all the time, trying to make a change and living their dream of playing in a band. One of those bands is UNGEDANKEN. We met for an interview to talk about general things, their concerts, family, friends and upcoming stuff.
Your band name UNGEDANKEN is pretty special. How did you come up with it?
(Laugh) That's a secret and nobody will ever know. It's really personal and really important to us.


What does your music mean to you?
It's just everything. It's our personality, our way of life. It's a product of us. And of course, it's a hobby (laugh)


How would you describe your music?
Basically you can say it's Brutal Melancholic Metal. We still want to improve it because we think you can always improve yourself in the things you do. Our lyrics are in German because it's easier for us to express ourselves that way.


How would you describe the meaning or the message of your lyrics?
They are not political at all. They are just stories we discovered or things we went through. First, when you read or hear them, you probably cannot find a real sense in them but we always try to get the listener to think about our lyrics. And if they do so, they will find a hidden message in them. And if you find that message you are able to understand what we are trying to express. It's too easy to just scream some stupid stuff everybody laughs about because they think it's funny. No, we don't do stuff like that. Our lyrics are only good if they make the audience think about it.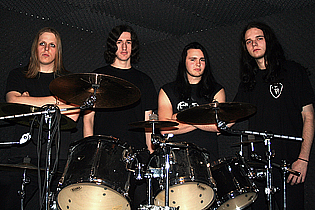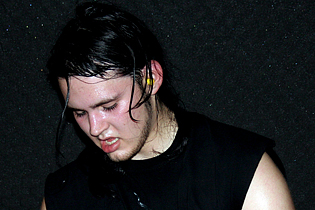 Do you have a logo or a special sign?
Yes, we do. It's a gravestone that hast the
UNGEDANKEN
-sign on it. Just a couple of days ago, it was done and now, we're going to have it with us all the time.


About your concerts: What was the best concert you ever did and why?
That was the one we played in Melkow a couple of weeks ago. It was awesome because the crowd was fantastic, we got to play new songs and it was a lot of fun.


What was the best thing that ever happened at a concert?
(laugh) Groupies! … (break) We got to meet interesting people, got to talk to them and see what they were thinking. All concerts have something special to them because you are able to connect with the people more than you usually can.


Are there any bands you would like to play a concert with?
Bands like NARGAROTH, MAROON or MOONSPELL would be great but with that we're probably trying to reach the stars. In general, we would play with any band that produces metal music. We just try to get the most experience we can.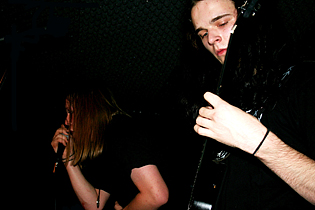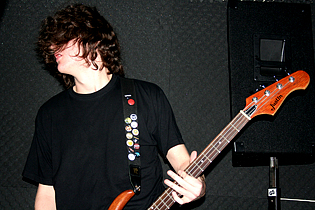 Is there a festival you would like to perform at?
Actually, anyone would be great. One we would love to perform at is the "Under the Black Sun". Festivals like the "WGT" or the "Party San" would be fantastic but probably impossible for us to perform at. It doesn't really matter because we would play almost everywhere to get experience.


When you first came up with the idea of having the band, what did your family say?
Basically, nothing (laugh). They didn't really know what to think about it but now they support us. They are probably going to support us even more when we start taking money back home (laugh).


And friends?
They liked the idea of us having a band. They really supported us right from the beginning and they are always there for us if we need them. We are really thankful for them.


Do you have any idols?
Not really. Maybe the bands that are true to themselves and don't change just because people don't like the way they perform. And all the musicians who are better than we are. (laugh)


What are your plans for the near future?
We are always trying to improve ourselves and our music. Of course, we're trying to play as many concerts as possible and maybe even some more outside than where we live, so that more people will get to know us. There actually is going to be a concert coming up on 25th November in Magdeburg, Saxony-Anhalt. We are going to perform at the club "Keith". The band TORTURIZED is going to perform with us. We are not sure when we're going to release our first CD because we think we don't have enough material for a whole CD at the moment but we are working hard and maybe, next year some time, we'll be able to record a CD.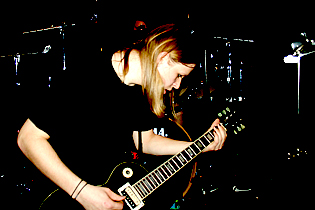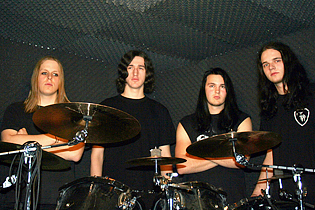 Is there something you would like to say to your fans or critics?
If you are interested in our music, just write a message to us and we will contact you. And if you have any comments to that interview or in general, just do the same. But before you judge us and our music, come and listen to us. And if you still don't like us afterwards, then you can say all kinds of stuff about us. (laugh) …Oh, and yes…girls, call us! (laugh)


Thank you for the interview, guys.
UNGEDANKEN are

Marco Große (Bass)
Stefan Rönicke (Drums)
Martin Weituschat (Guitar)
Ricardo Pilat (Guitar/Vocals)
Contact
This email address is being protected from spambots. You need JavaScript enabled to view it.
www.myspace.com/rolligesfiltertier
{jos_sb_discuss:21}