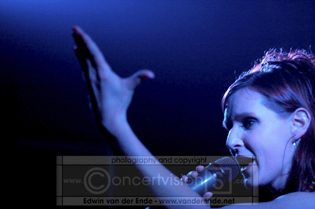 Some news about the fest:
Due to some changes, the festival's date will be only on the 21st October 2006.
THEATRE OF TRAGEDY has confirmed their performance to the fest. The last band of the bill will confirm in the next days !
Bands:

Lullacry
Theatre of Tragedy
Midnattsol
Xandria
Visions of Atlantis
Sengir
Forever Slave
Skeptical Minds
Naio Ssaion
Theatres des Vampires
The Legion of Hetheria
Anachronia
Macbeth
+ 1 more tbc
Venue : Oktoberhallen : Schroverstraat, 18 – 9280 Wieze (Belgium). Tickets will be available soon (available at FNAC : end of next week - tbc). Some website's updates will be done during this weekend.
MFVF Team
http://www.metalfemalevoicesfest.be/